21. Pair Of Scandinavian Small Coffee Tables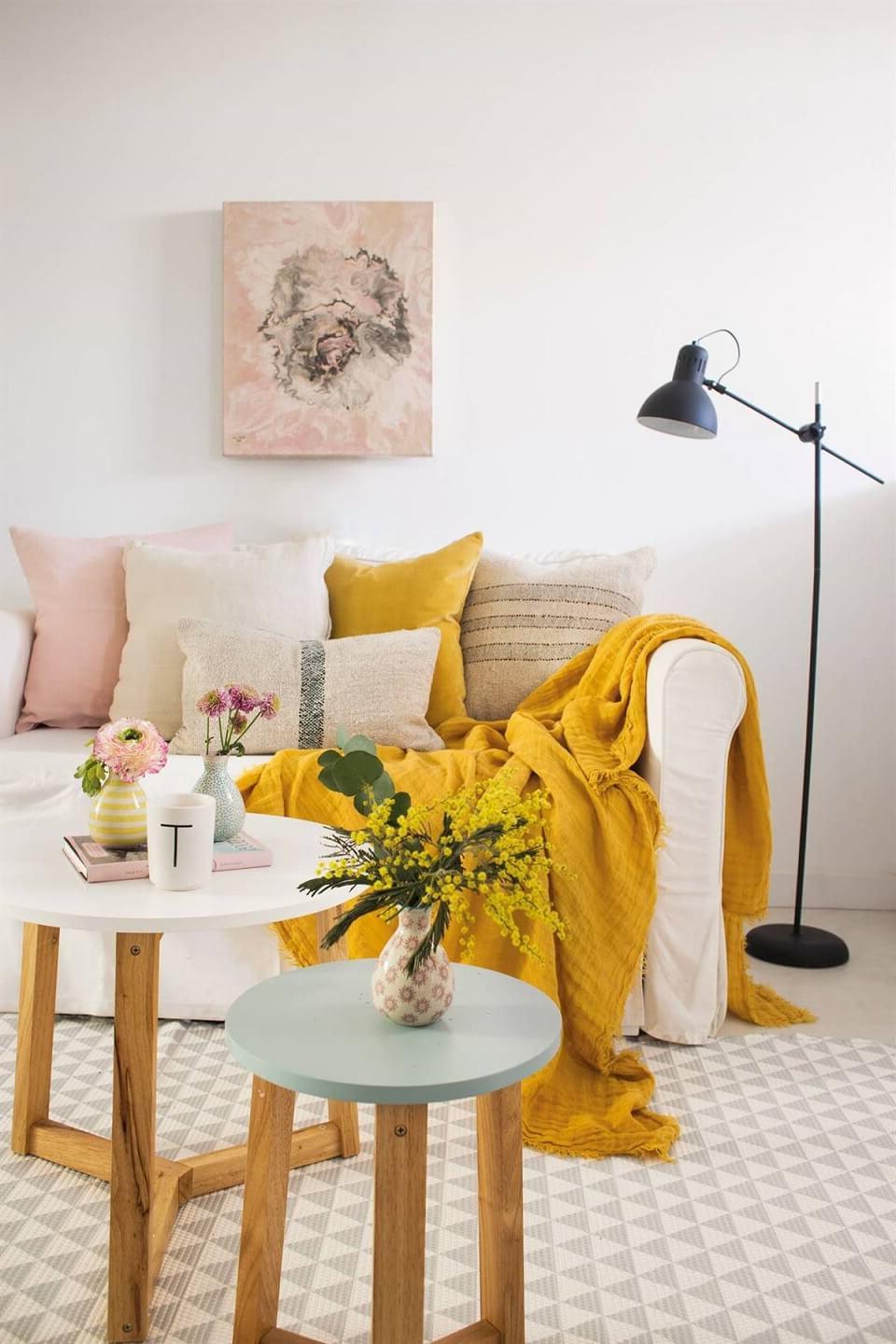 This Scandinavian style interior has again used a pair of simple but beautiful tables that team up to act as one coffee table ensemble. The white and mint circular tabletops are two different sizes and slightly different heights on a unique tripod of connected legs that bring a natural texture into the room that is a staple of the Scandinavian design style. The dual set of tables allows you to decorate on one while you use the other for everyday items or to style both together. The warmth of the beautiful Y shaped legs is echoed in the warm soft furnishings is a very aesthetically pleasing manner.
22. Round Reclaimed Timber Table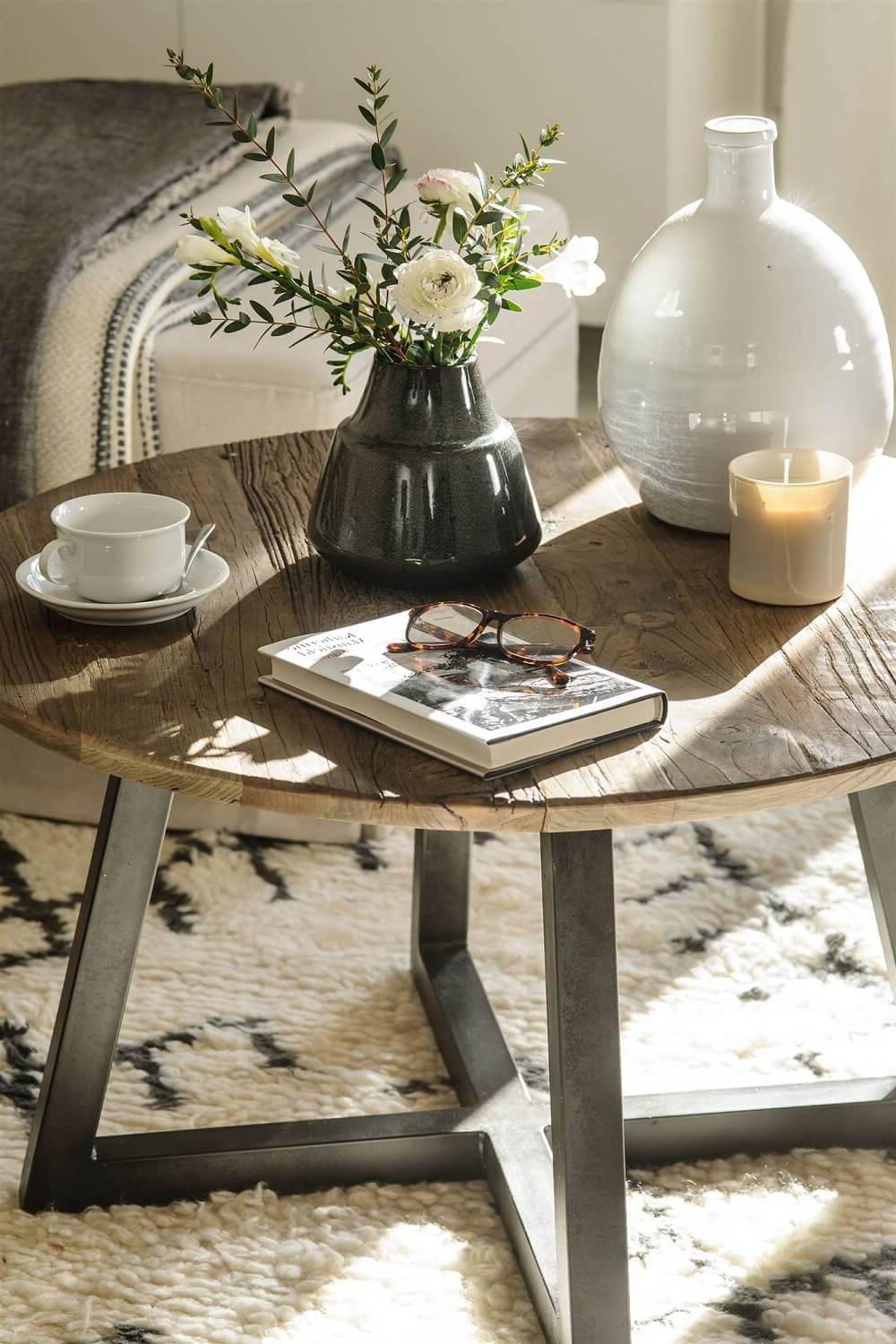 This ecofriendly design is constructed of a large round surface made of rough, reclaimed timber boards on four soft grey connected legs. The tabletops large circumference supplies plenty of space for practical use and decoration, which is important in this breed of hygge style decor. Hygge is a design style that focuses on comfort and the feeling of being cozy so the soft carpet, wood texture from the table, scented candle and fresh flowers embodies that feeling whole heartedly.
23. Glass Oval With Wooden Legs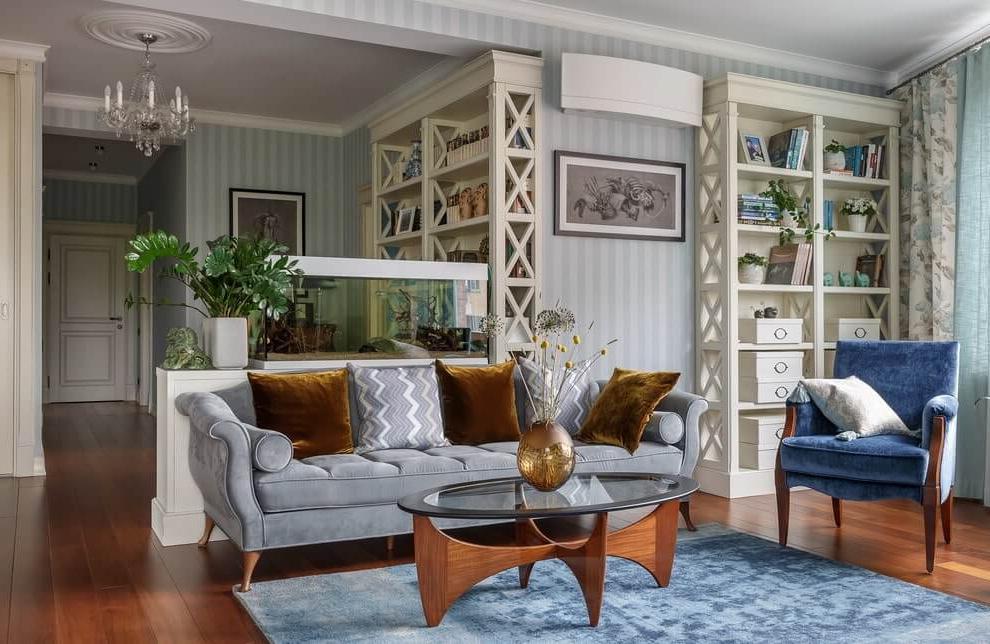 This traditionally homey and comfortable interior has incorporated a few innovative elements to mix up the look like the large fish tank and stylish coffee table. A black metal lip that defines the edge of the table in a more elegant way than a beveled glass edge can rims the glass oval tabletop. The real statement of this piece is the two crossing double sided axe style legs holding the tabletop aloft on its peaks.
24. Pair Of Bulbous Woven Small Coffee Tables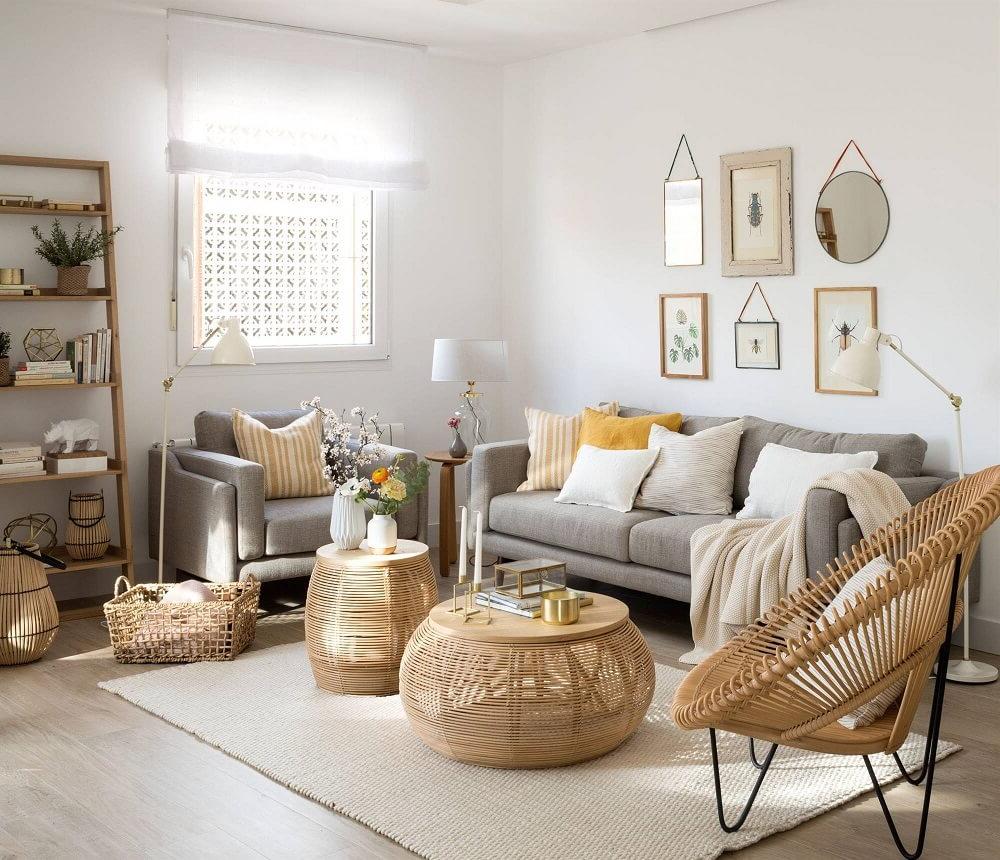 Yet again, this lounge has chosen to use a pair of coordinated tables as its coffee table with circular timber tabletops held up my translucent woven bases. The smaller table, the taller of the two acts as the vessel for decorative features while the larger, shorter table has a bulbous wide base and is used for more useful things. The translucent woven table bases tie in with the structured mesh chair and woven baskets also present in the room.
25. Two Low Bench Small Coffee Tables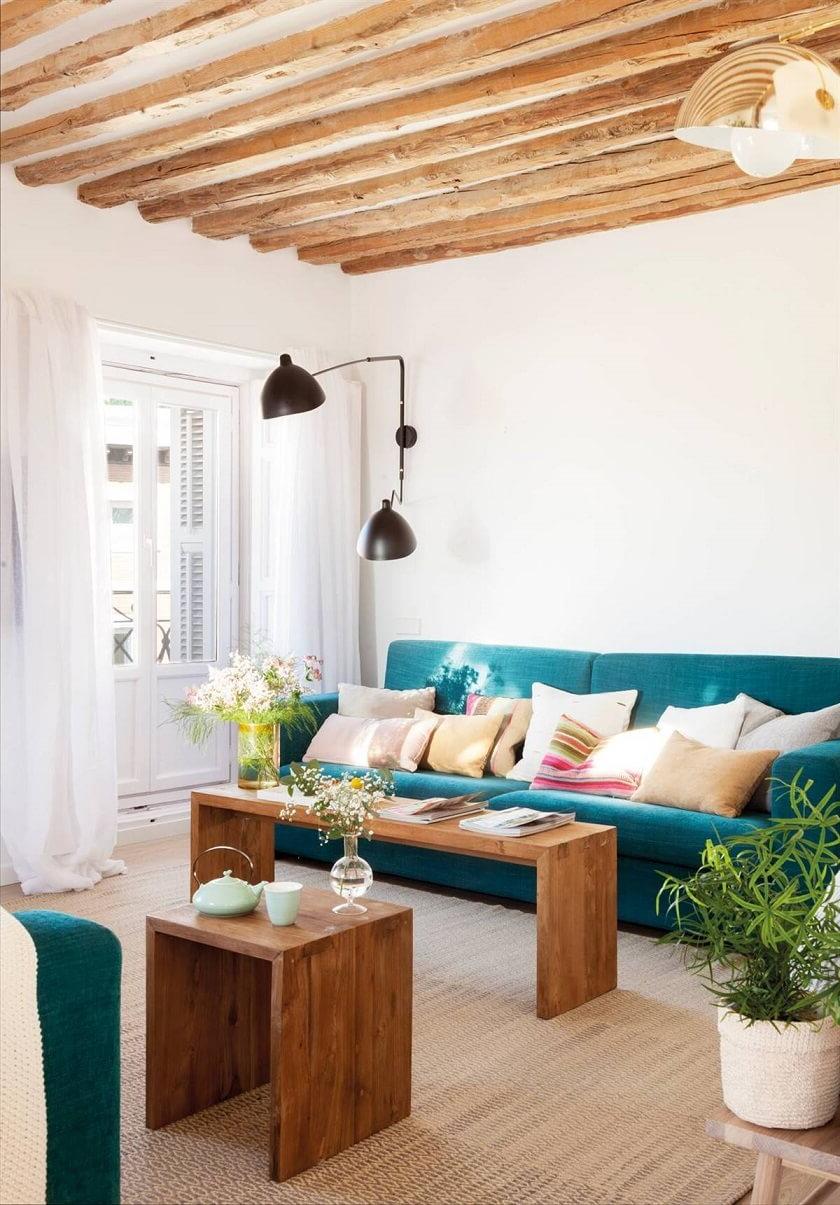 This lounge, like the one above, has used a matching set of small tables but this time in a timber bench style. The longer bench is placed to serve the long blue couch while its smaller counterpart pairs with the matching armchair. The simple boxes are lightweight and can be moved around, as you need. The exposed beams of the ceiling tie in with the timber tables to make the room feel seamlessly cohesive.
26. Matching Circular Small Coffee Tables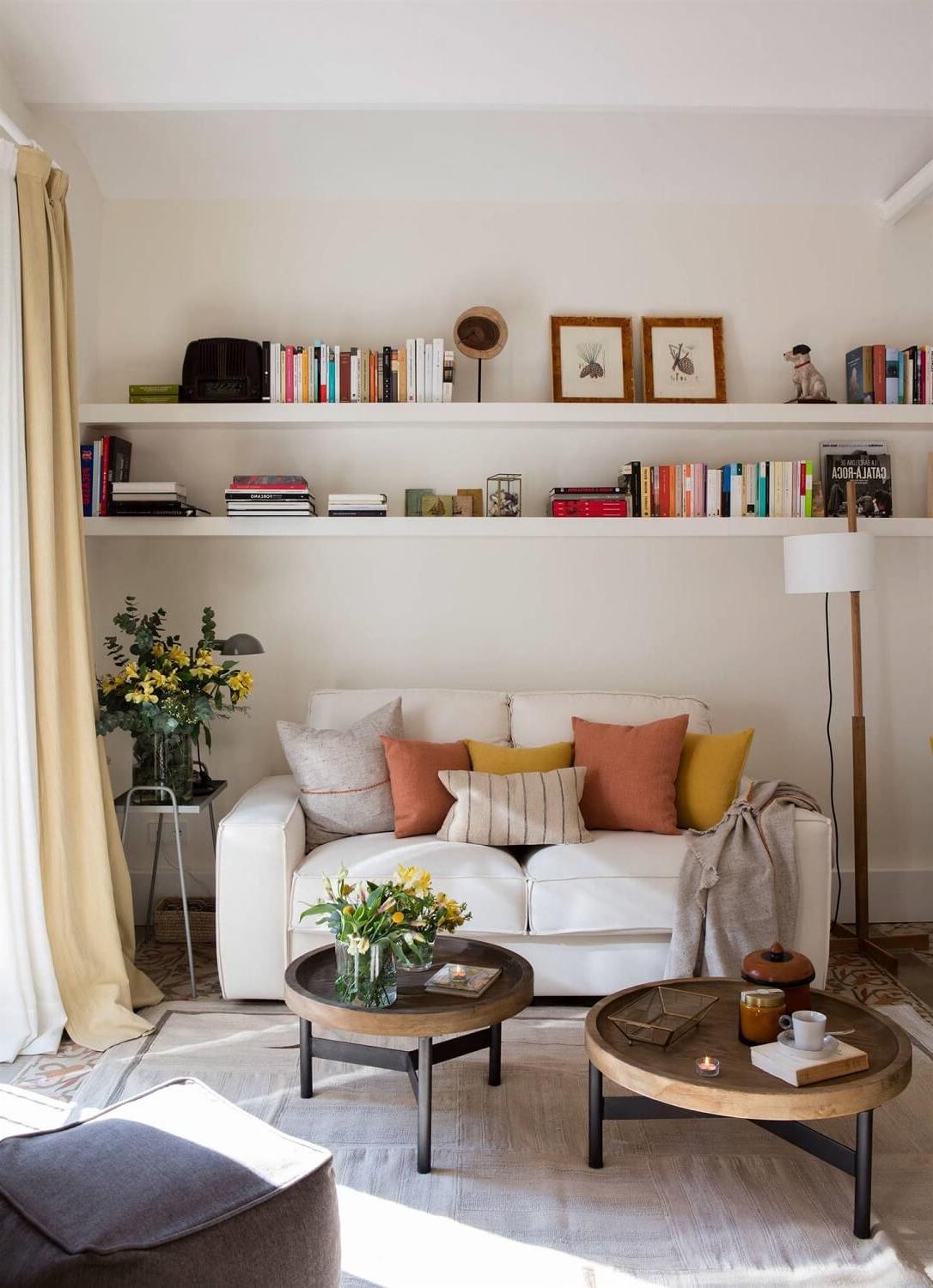 This is another pair of tables that exemplifies why a pair of round small coffee tables are a great alternative to one solid piece since take up less space and are easier to move around. Again these are both slightly different sizes and heights for visual interest. The solid wooden tabletop has a delicate lip around the edge sitting on a tripod of metal legs that are tied together by a Y shaped metal support.
27. Two Tiered Circular Coffee Table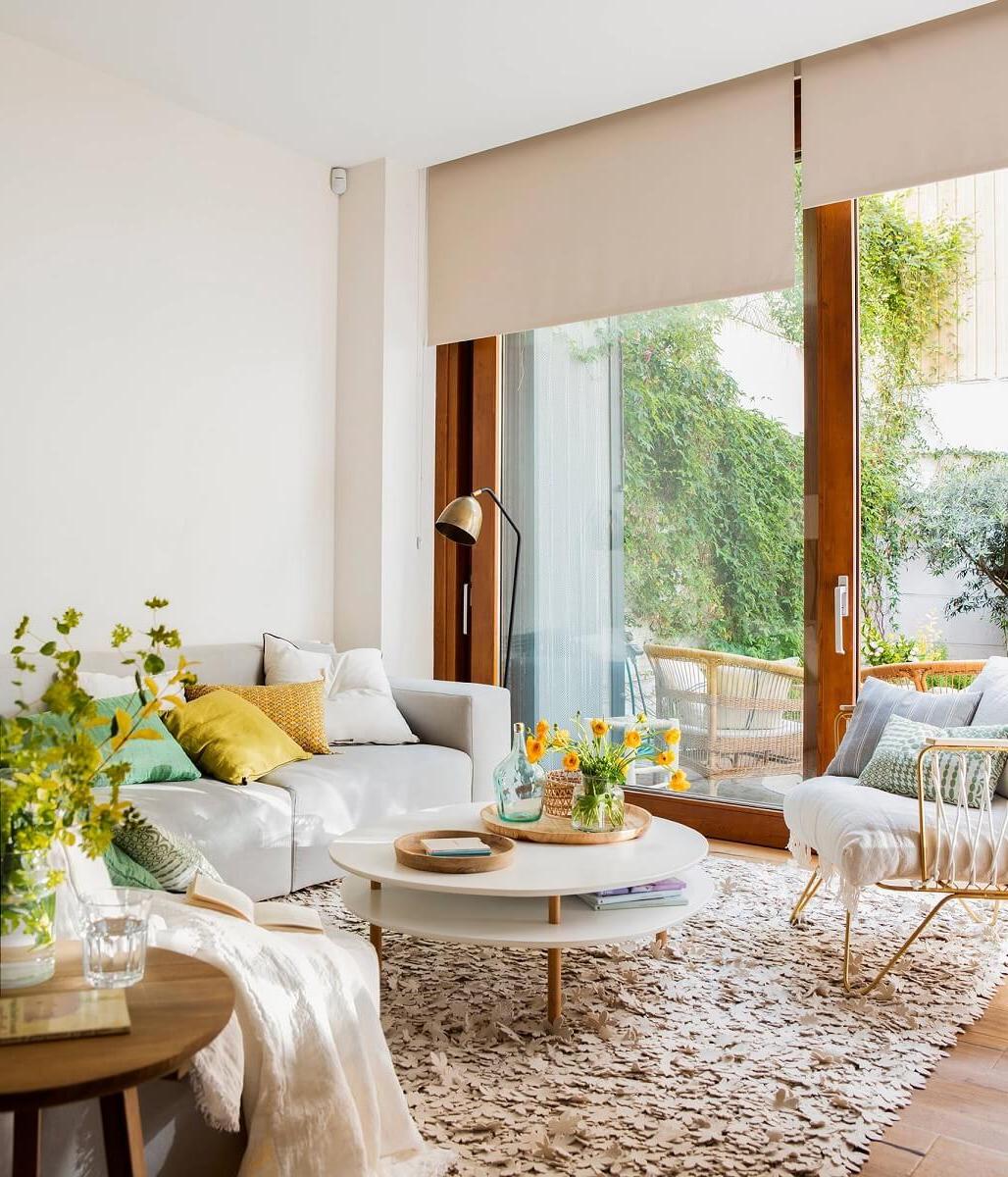 This futuristic circular coffee table appears to be two white discs floating one above the other over the leaf like carpet. The delicate dowel stick legs blend easily into the surroundings to achieve this surreal appearance. The gap between the two surfaces creates a little spot to store magazines and books to unclutter the bright white tabletop. Neat circular wooden trays have been added aid in keeping the coffee table neat.
28. Elegantly Stacked Circles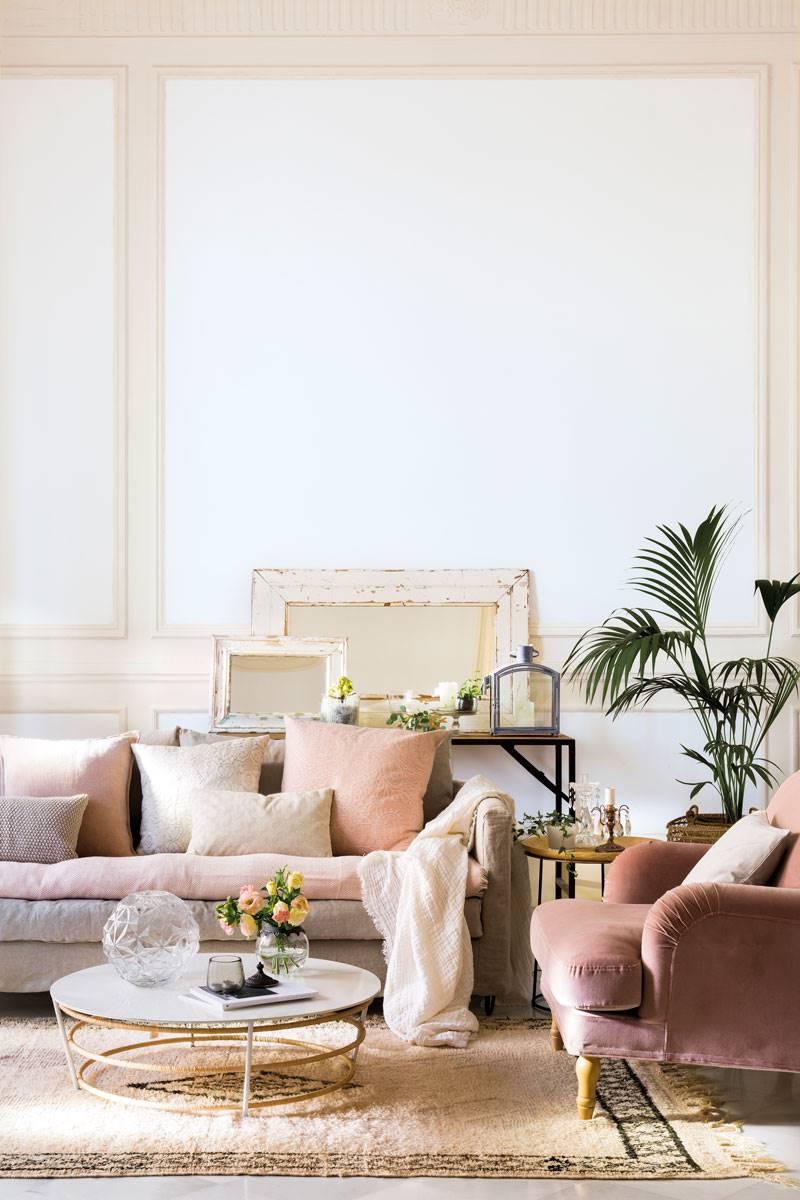 This swirling white and gold design is another version of a futuristic coffee table. A thin glossy material serves as the circular tabletop held up my infinitesimal legs brought together by two slim rings around the circumference. Another taller circular side table on delicate legs sits next to the couch to place a drink on. The stylish interior has a lot of quirky décor that the table fits in with so well.
29. Chunky Rectangular Framework
This chunky wooden rectangular table with a glass tabletop is a riff of a classic design that has been brought into contemporary times. The solid wooden base to the rectangular framework acts as a secondary storage surface creating layered shelving. The little circular tray has been added for serving drinks to protect the glass surface. The coffee table is big enough for drinks and books and leaves space to decorate with fresh flowers.
30. Brush Gold Circular Table Set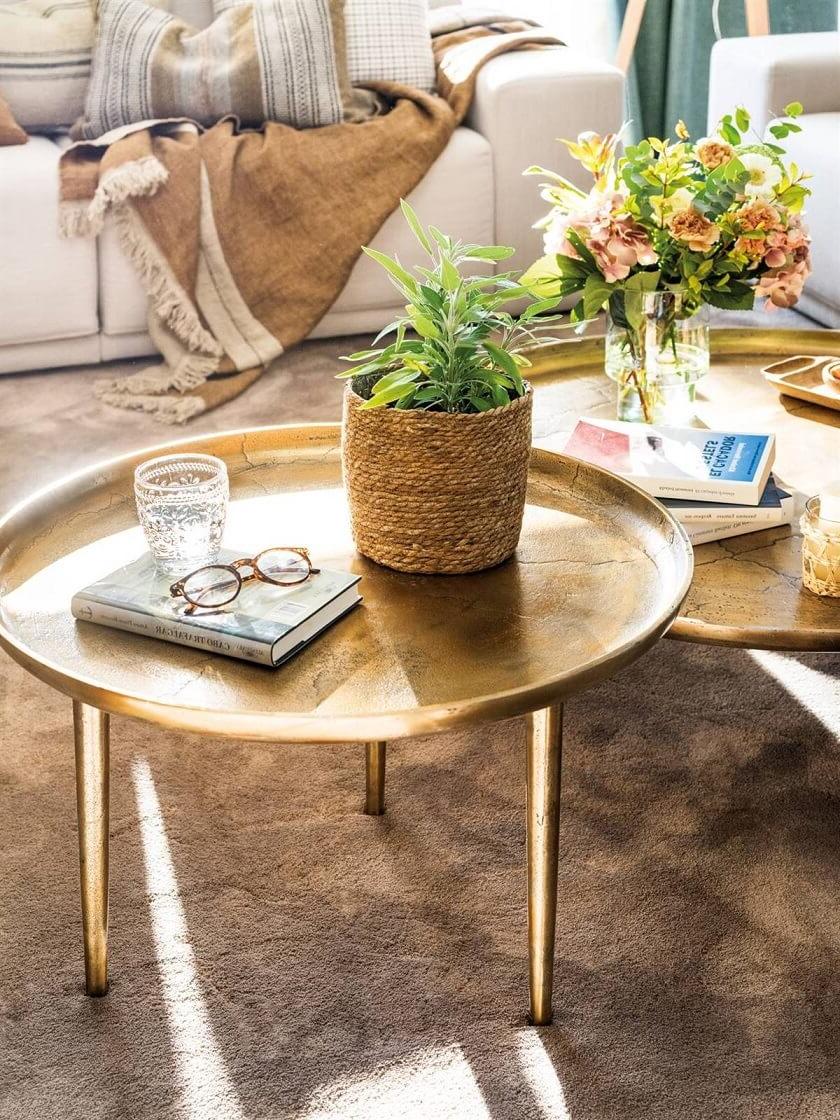 This version of the well loved set of circular coffee tables of different heights and sizes rendered in a stainless steel treated to look like brushed gold. The hammered lip of both tables is slightly uneven which makes them appear more organic and whimsical in appearance. This combination is eye catching and a give off an aura of understated glamour that a polished gold finish would not be able to achieve.
More Small Coffee Tables Design Ideas On The Next Page…