21. Fabulous Interior Lighting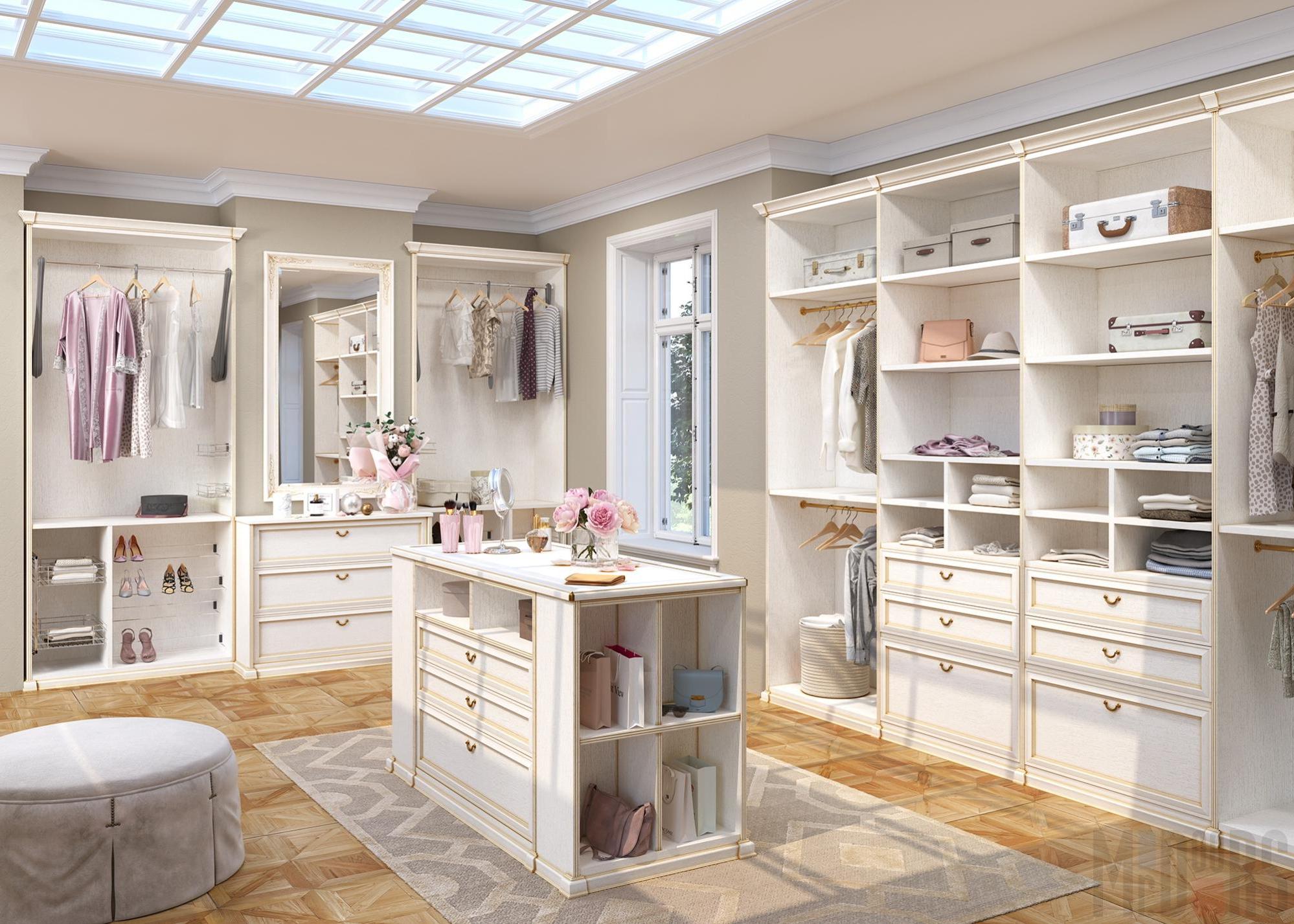 In a space like an add on, the garage, or a roofless part of the basement, you can design your dreamed wardrobe room and give it a ceiling like this that uses the most of the daylight. it also ha Windows to increase the natural light.
22. Interior Separated Dressing Room With Sliding Door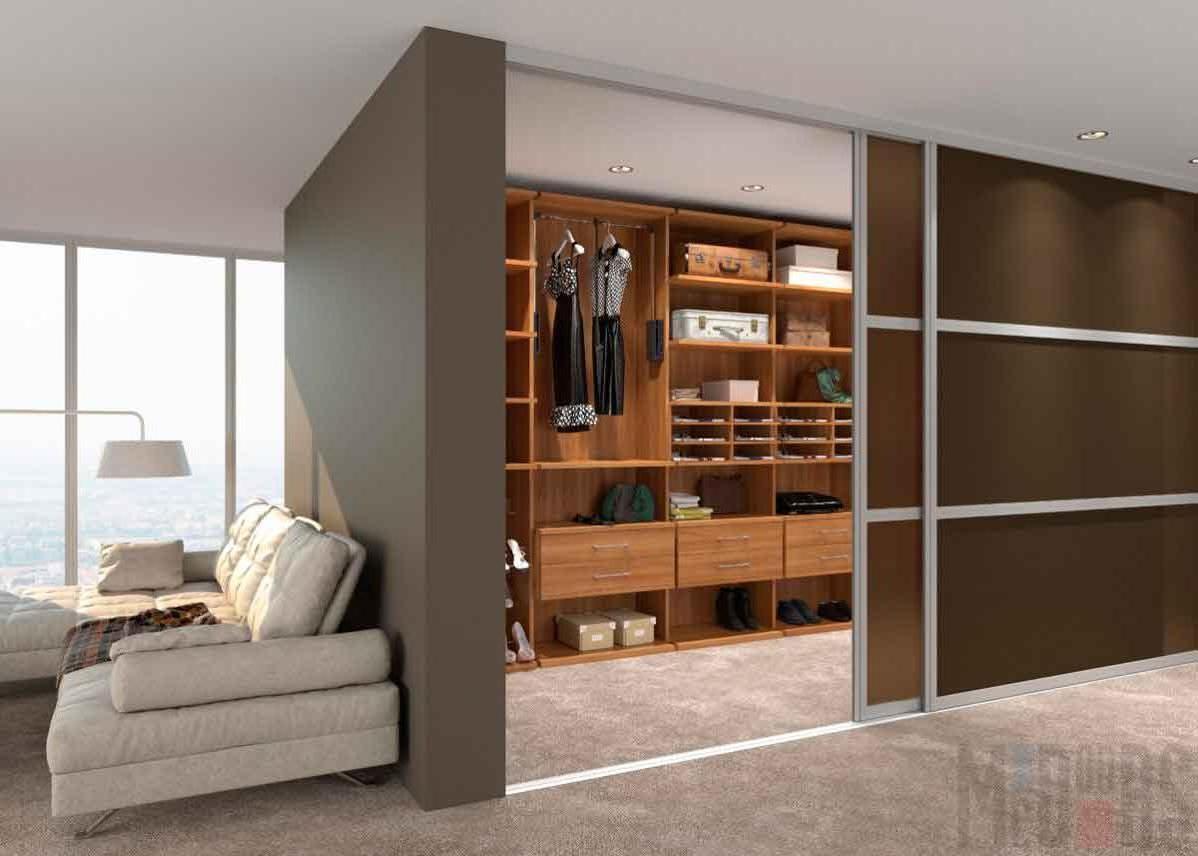 This wardrobe room is separated from the rest of the room using a screen that closes with a sliding door. Both have the same design, so when the door is closed, it looks like an elegant screen. Inside, the closets are made of cherry wood, and all types of storage make presence.
23. Interior Dressing Room Separated With A Curtain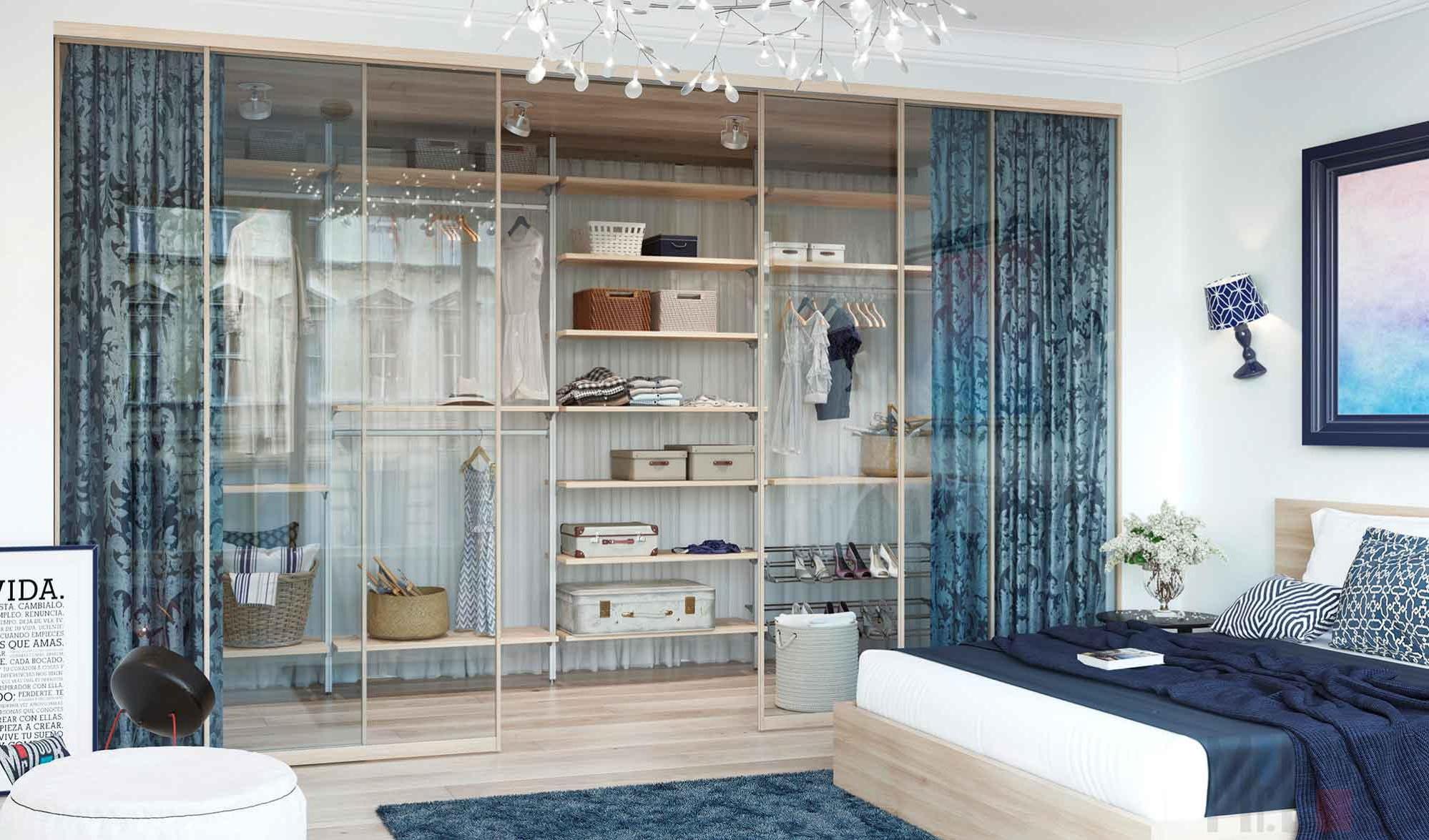 If there is minimal space available in the bedroom or in a nearby room, one of the best solutions for keeping clothes in order and choosing clothes is the dressing room, and you can easily create it and separate it from your room using a curtain.
24. Interior Dressing Room In Italian Style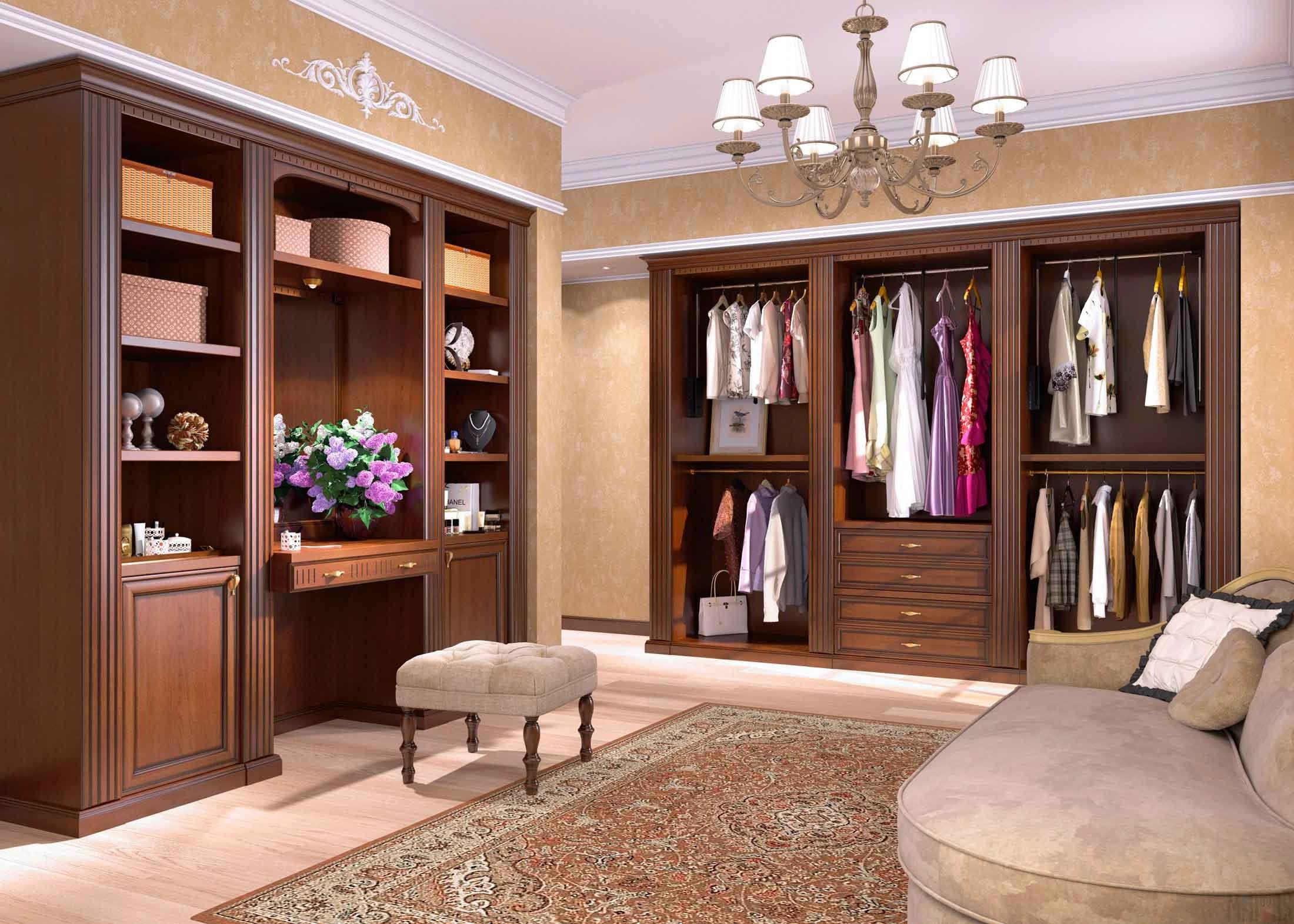 This is another Italian design that also uses lots of the classic designs elements like the cherry wood, a chandelier in the ceiling and a large carpet in the center of the room. This wardrobe room has more than 1 space to sit down, one of them movable for its short size.
25. Wardrobe Room With An L Shape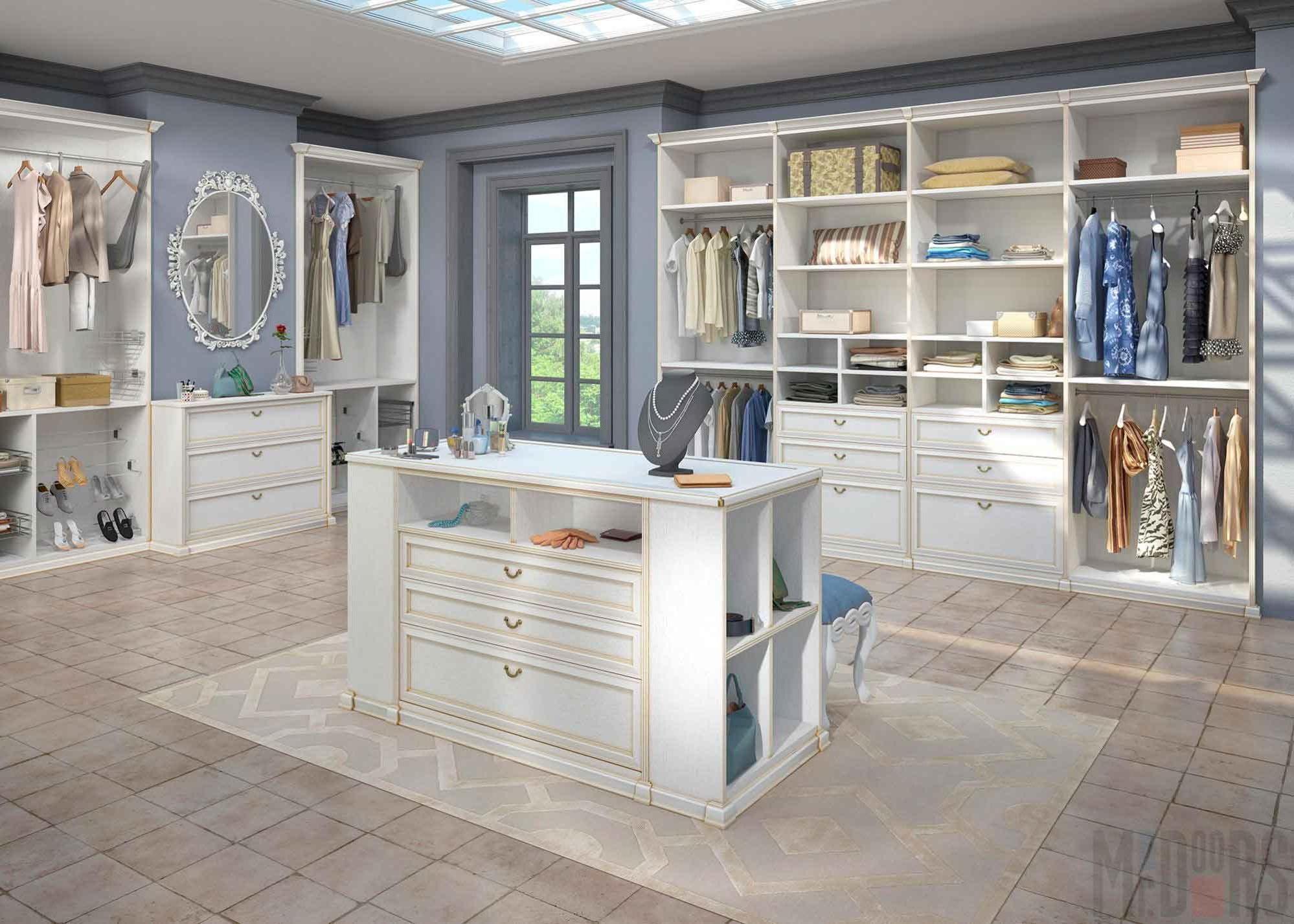 A rustic-style dressing room should be cool, restful, and bright. Walls tend to be cream or neutral in shades of gray or pale green, with hardwood floors or carpets in beige, camel, or something similar. With features like wooden furniture and lots of compartments, the rustic look has an antique feel that can be very attractive without appearing delicate. This makes it particularly suitable for a men's wardrobe. It also works great in a large space where cabinets and shelves can be larger and create an environment of impressive and solid luxury like in this L-shaped room.
26. A Perfect Layout For A Large Size Dressing Room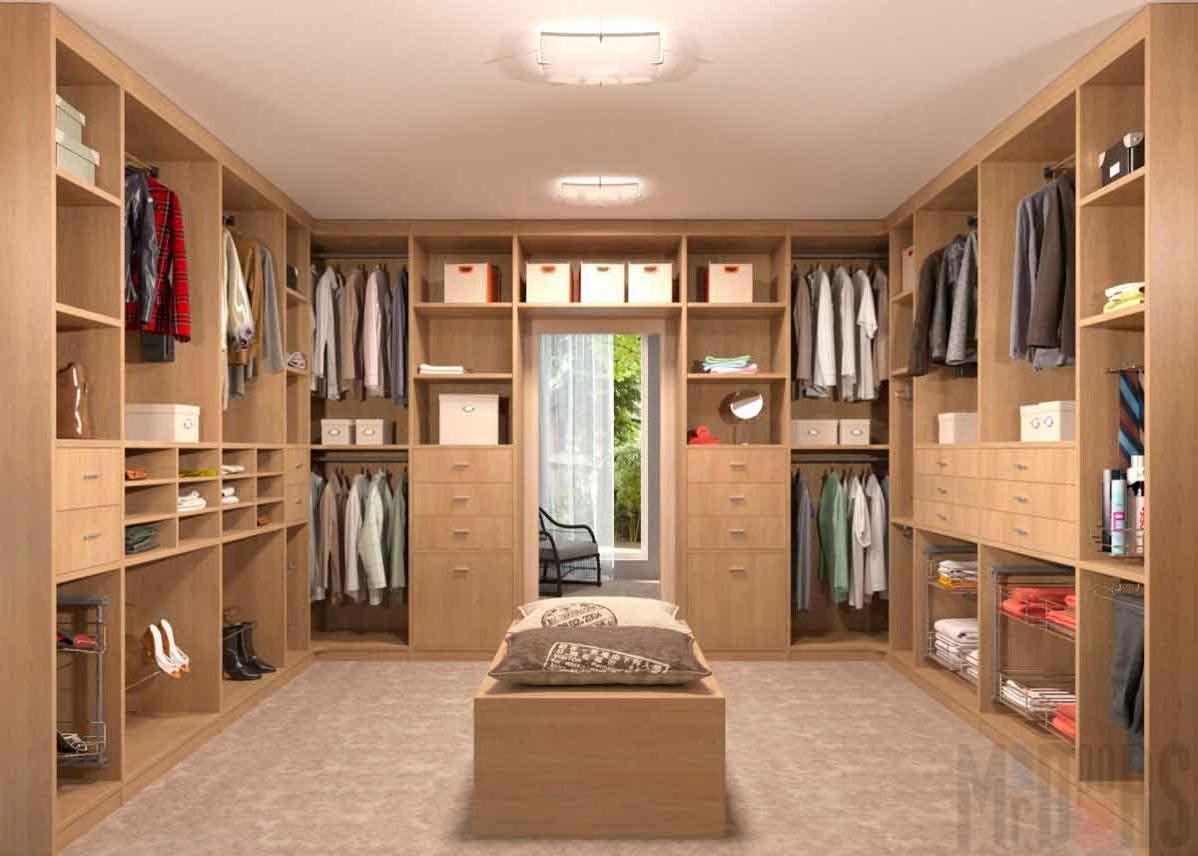 When you have a large room to build your wardrobe room, the possibilities are endless. In this room for example, the large space gives the change to set up an island, have benches, drawers, shelves, racks, and many, many more options.
27. Wardrobe Room In The Attic With Sand Colors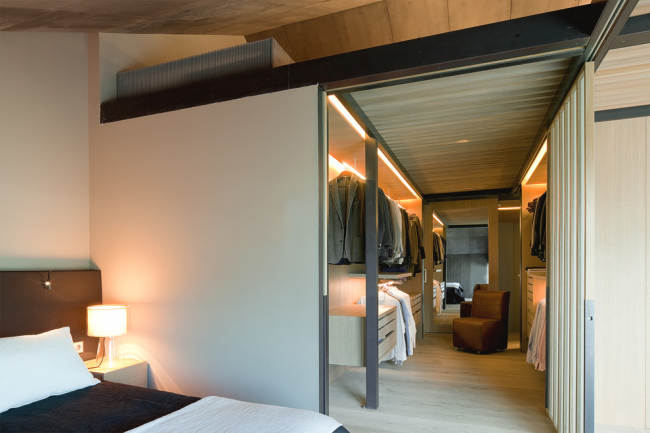 A large size wardrobe room in the attic that features floor to roof closets and all in different colors from the brown scheme.
28. Dressing Room With LED Internal Lights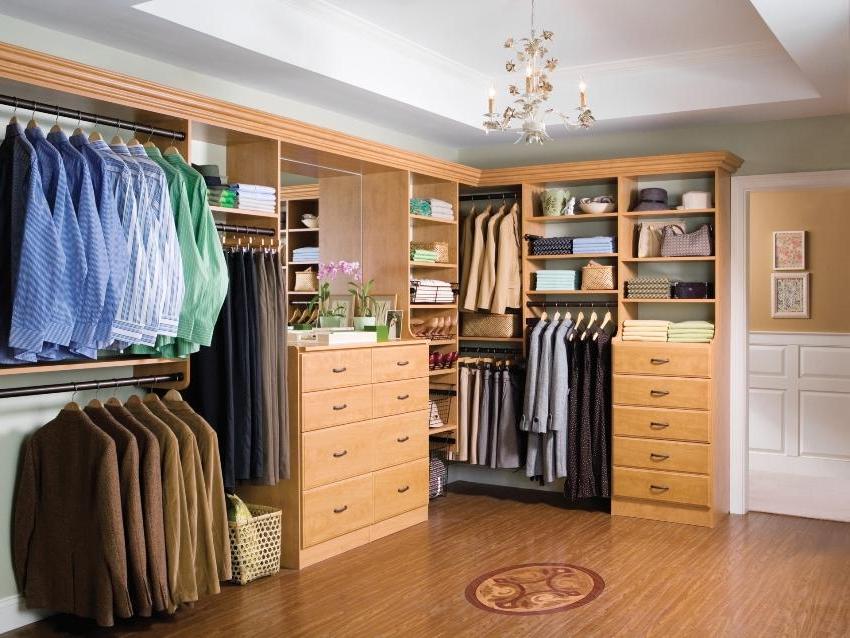 A great trick to be able to reach every single thing in a deep closet, is using lights, that in this case are LED to increase energy efficiency.
29. Luxurious Dressing Room With Chandelier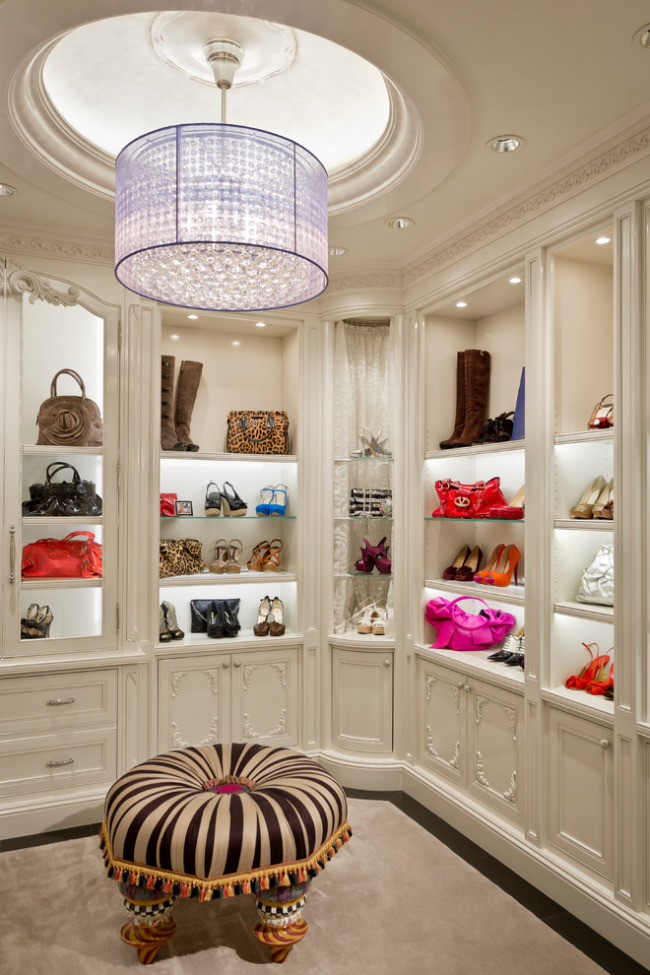 There are two basic approaches to dressing room color. One is to use a neutral palette – for example, various shades of white, or shades of natural wood – this will provide a discreet basis for highlighting clothing and shoes without creating or colliding with distractions. The other is to use bold colors and patterns to create a subtle whimsy of fantasy – to say, lavish striped wallpaper for an antique vanity feel. Which of the two to choose will depend on whether the focus of your dressing room is on clothing or relaxing and socializing. In this case, the colors are preserved and the large chandelier is the element of surprise.
30. Simple Yet Luxurious Wardrobe Room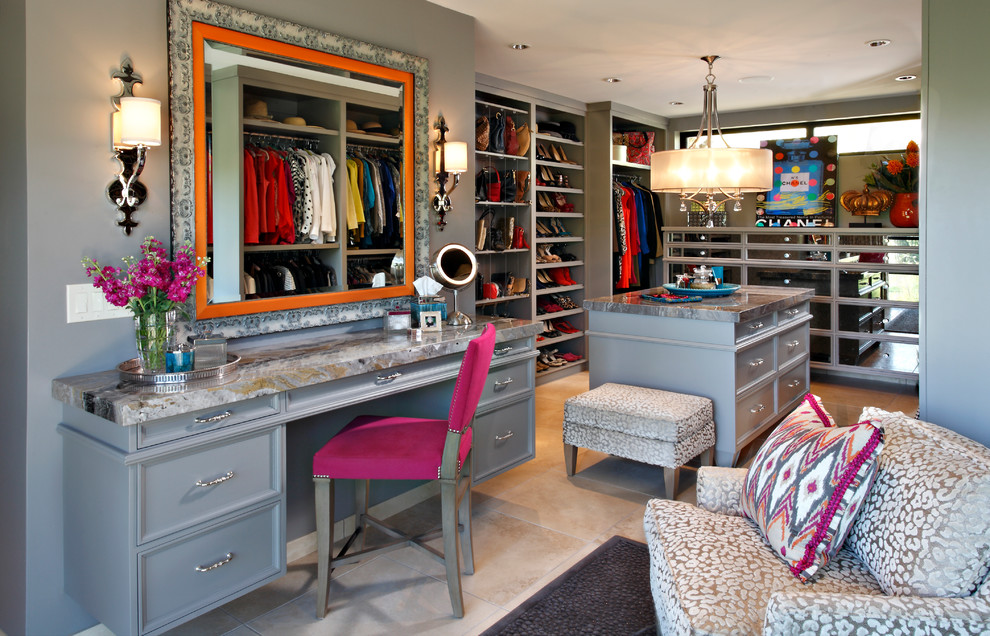 This is a large size wardrobe room that is designed in a luxurious, yet fun and colorful way
More Wardrobe Rooms Ideas On The Next Page…