21. Lovely White Bench with Baskets under Bench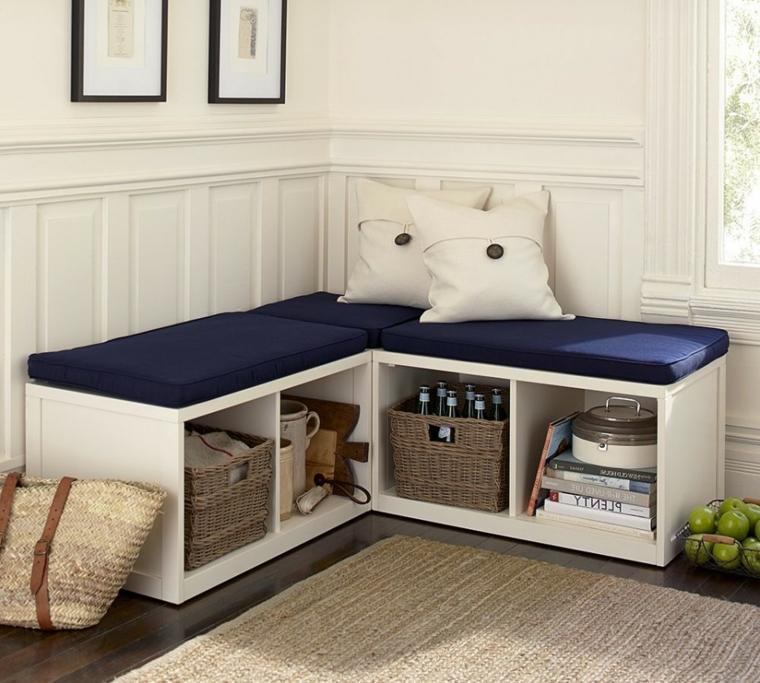 This is a collection of wicker baskets with a contemporary twist. The bench is solidly made and finished with beautiful and attracting white colors, and the cushions make you comfortable as you sit and enjoy a relaxing moment reading a book. The storage boxes are ideal for keeping your books or even drinks. The bench and the basket have a toning look, and each brings out its unique character and perfection making the combination unique and classy to put in your living room. The bench is hand finished to bring out its antique effect, and the open drawers give enough storage facility keeping your living room tidy.
22. Modern Bathroom with Baskets under the Sink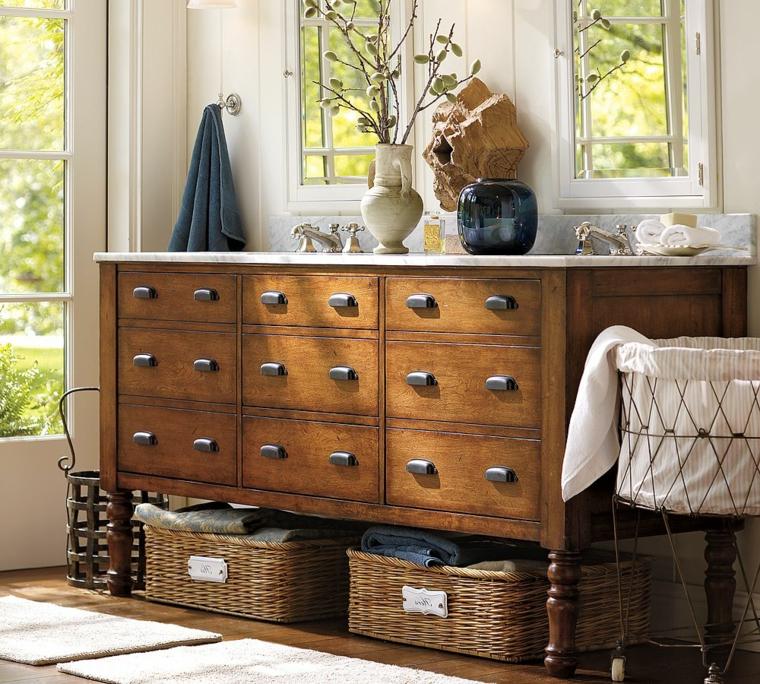 Bringing out its natural elegance to your bathroom, the Modern bathroom with baskets under the sink has a long-lasting beauty in its appearance. The combinations offer a practical way of keeping all your bathroom stuff near reach. The removable baskets offer the best storage for your bathroom towels and other personal things while the chest drawer with cup holders offers more storage facility. The top of the chest drawer is made of simple but an elegant that brings out the bathroom vanities in its white enamel look that is extraordinary simple. The double sink brings out its elegance while the flower vase and surrounding decorations harmonize the whole set. Indeed the basket offers simplicity with some elegant impression with a practical way of maximizing on storage and neutralizing the bathroom decor and look.
23. Night Stands with Wicker Baskets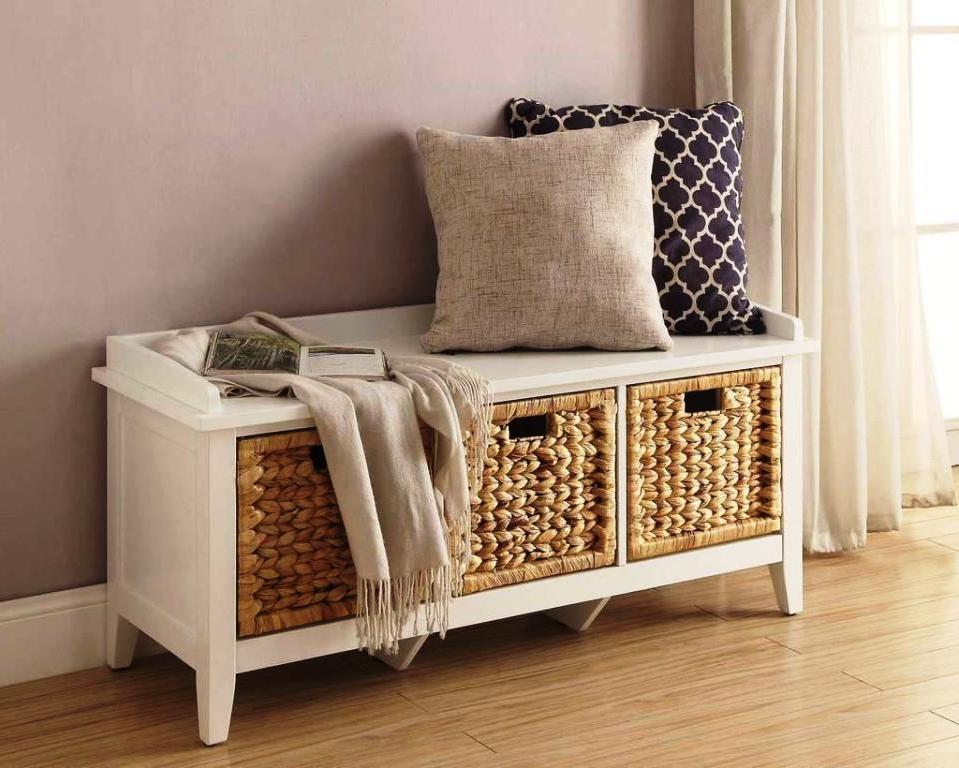 The Night Stands with Wicker Baskets gives a classic collection of keeping your bedroom with a contemporary look. Waxed tops and sides highlighted these beautiful reclaimed boards are bringing out its unique characteristics and it's crafted from pine wood with a distressed white finish. It has three ample wicker baskets that swiftly slide in with much easiness, and they are easy to move. The wicker baskets are strongly and well woven to offer the best storage organization. The nightstand and wicker basket harmonize each other color hence blending well with the surrounding interior decoration.
24. Options to Decorate the Entrance of the House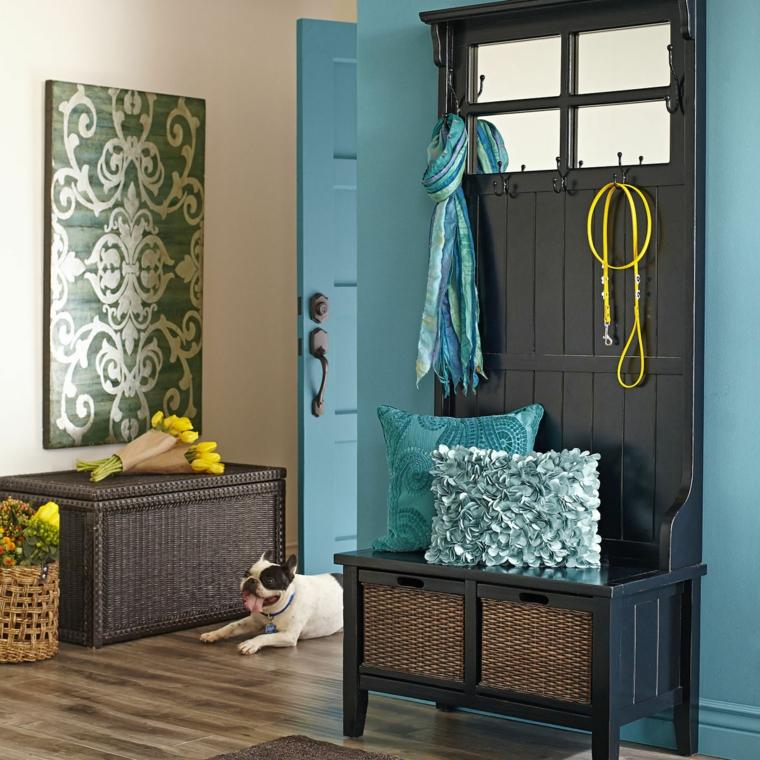 The ornament that embraces the opening of your home needs to be striking, dazzling and welcoming. The wicker baskets offer the best decorate since they bring out their natural rustic beauty that is noticeable from a distance with their big and robust. The wicker baskets are versatile. It acts as a decorator and storage facility, when closed the wicker basket can be sat on or used to hold stuff like flowers or bags. Wicker baskets have a charm that brings calmness and sense of exquisite in any house entrance.
25. Ottoman's Coffee Tables and Wicker Storage Baskets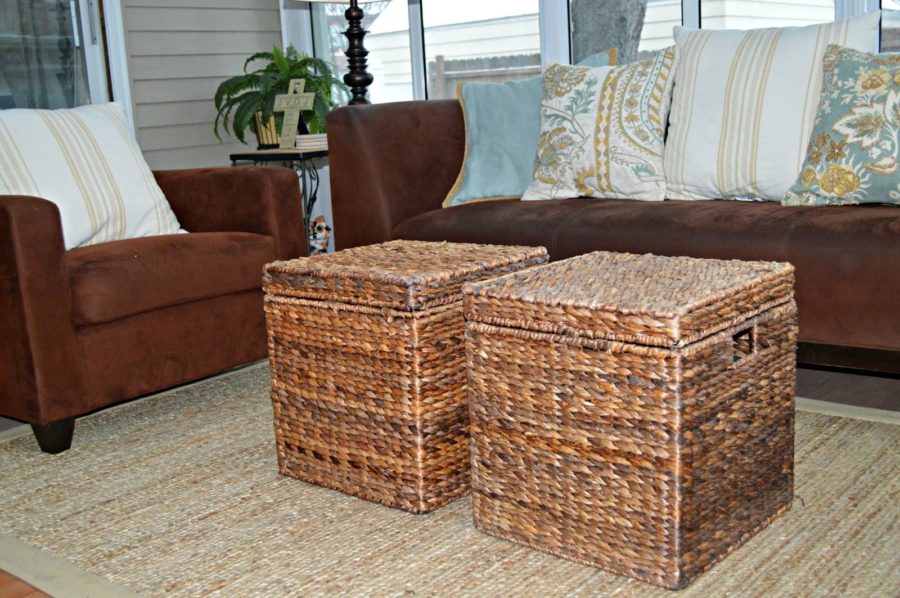 Add a unique touch of texture to your living room with this hand-woven and natural looking ottomans coffee tables and wickers storage baskets. The wicker baskets are designed with an array of wicker sea materials that are durable and alluring. They offer a practical storage facility that helps to clear the clutter turning your living room into an exciting social and functional hub. These wicker storage baskets are multipurpose enough to hold even your beer bottles or glasses. You can also store your magazines or blankets inside them since they come with a lid that keeps your stuff secure and safe. Their natural and classy looking color and designs integrate well with the adjoining interior furnishings.
26. Precious Wood Furniture with Decorative Baskets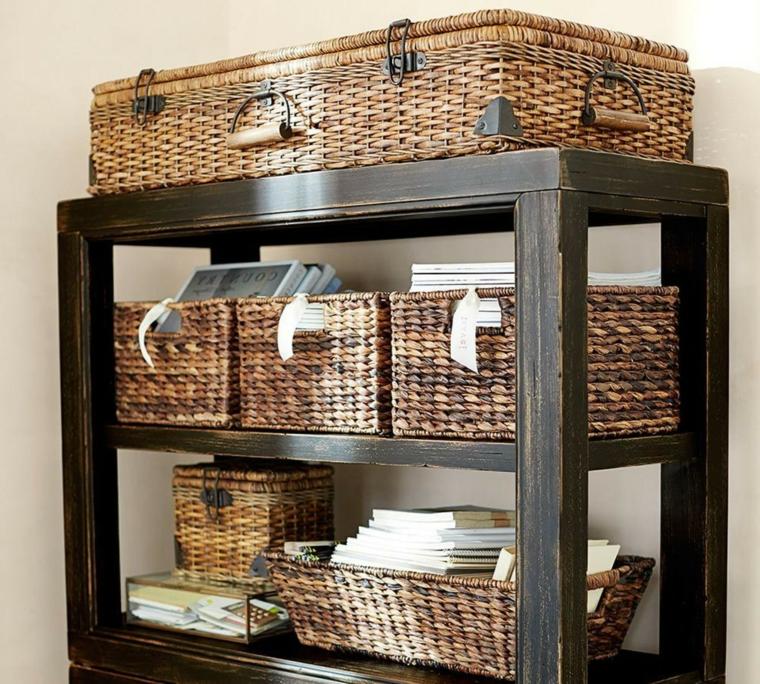 The hard and sturdy precision dark wood furniture is well crafted to accolade and mix well with the decorative baskets. The decorative baskets are tightly woven to maintain a high level of steadiness and spacious enough store various things in the house. The easy to remove baskets are ideal for keeping your books and magazines and also offer a decorative look to your home office or any room. They have comprehensive and easy to grip handles that make it easy to carry, and they can fit at least 20 kg of stuff. This set of sea-grass decorative baskets keep your home clutter free and also looking gives it a nautical scheme.
27. Pretty Wicker Laundry Baskets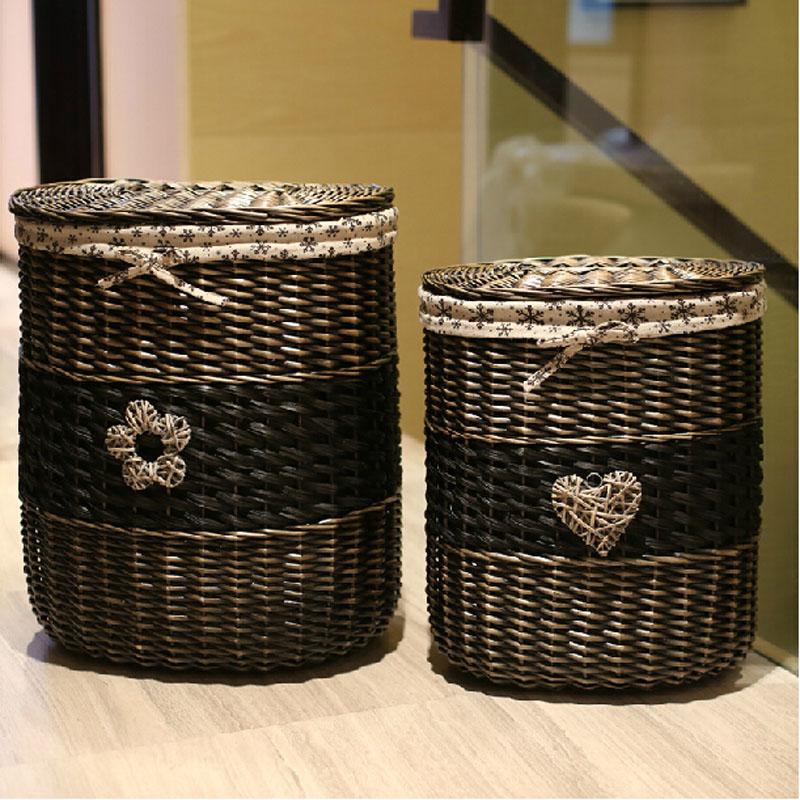 These Pretty Wicker Laundry Baskets lend a soft touch of natural appeal in your laundry room. The rounded laundry baskets have a stylish weaved wicker design that helps to conceal dirty duds. It features a removable lid and a fashionable removable fabric liner that is machine washable and allows you to gather the laundry to the washing machine speedily. The beautiful laundry basket has an elegant decorative design increasing its natural beauty and magnetism.
28. Rattan Tricycle Bike Design Flower Basket Decoration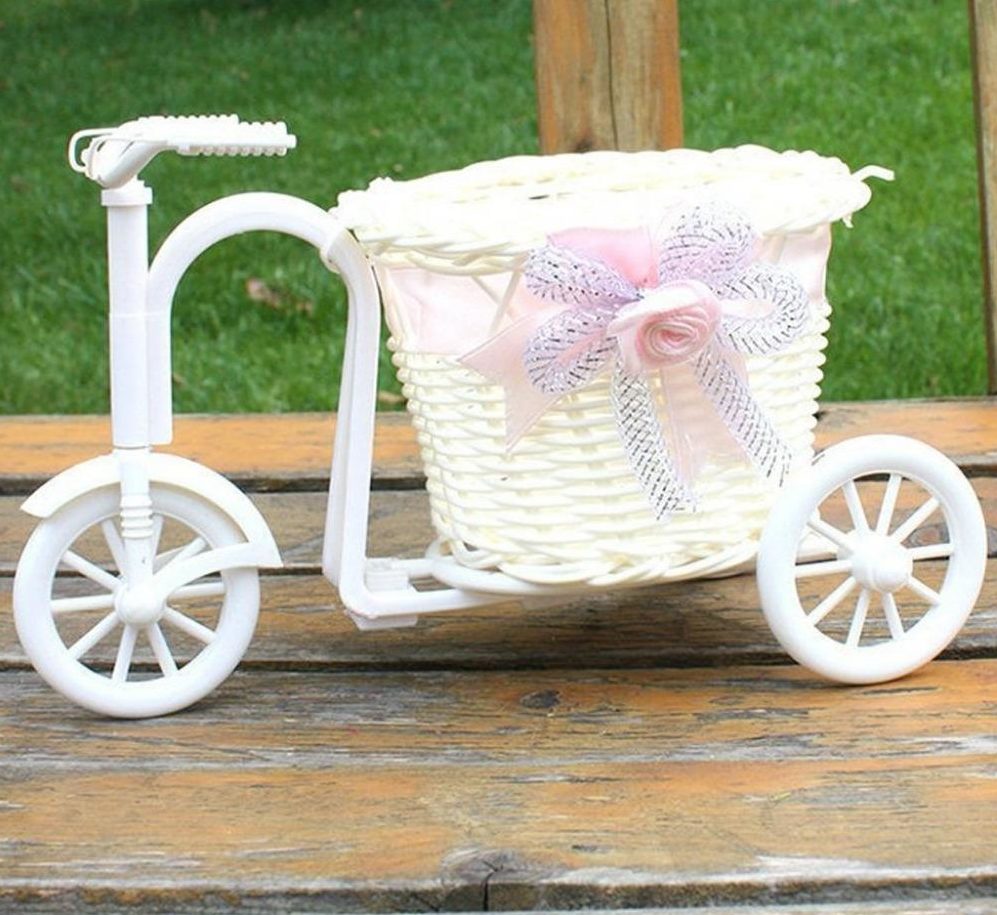 The giant and beautiful rattan tricycle offer the best beautiful basket decoration for holding flowers, small gifts, candy, confetti cards and others. These flower basket decorations are made of high-class wicker material and decorated with a big ribbon style that gives it a dazzling and attention-grabbing look. The tricycle bike is sturdy enough, and the baskets are securely attached to it making the whole set compliment each and add charm to your home.
29. Round Wicker Basket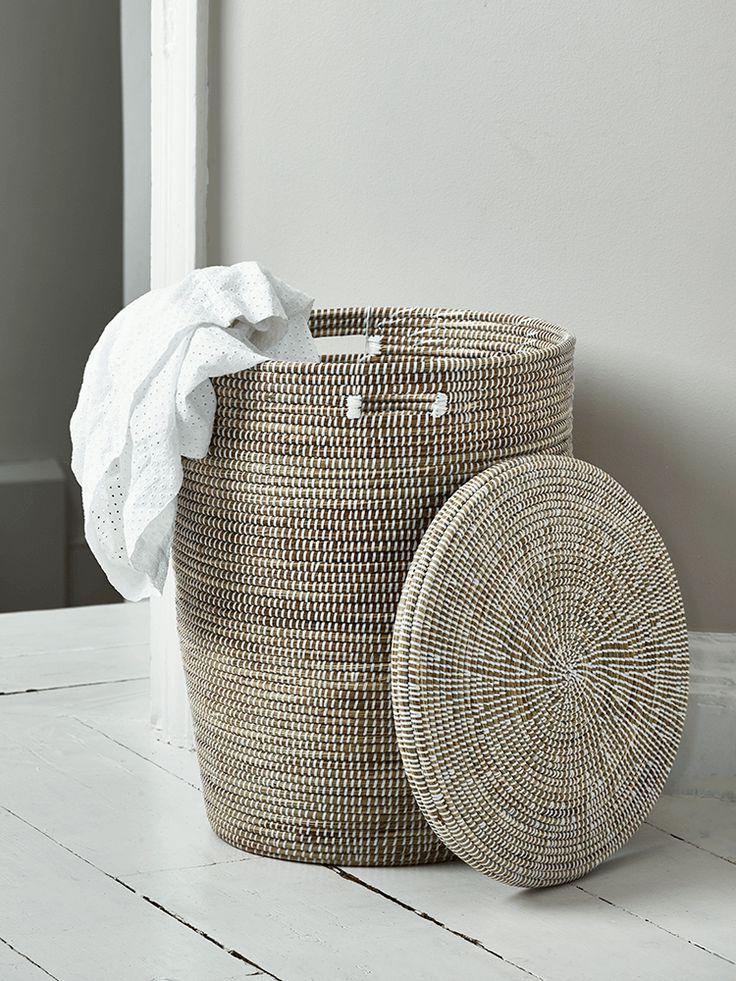 This gorgeous wicker basket offers the beautiful, functional accessory for any of your house room. Hand-woven from strong rattan wicker, this basket is ideal for strong almost everything but best for storing dirty clothes. The handle well designed from the side of the basket makes it easy to carry it from one corner to another if needed. Whether you place it in the entryway, living space, laundry room, or entryway, this Round wicker basket helps to keep your things organized in rustic and charming style.
30. Small Christmas Wicker Basket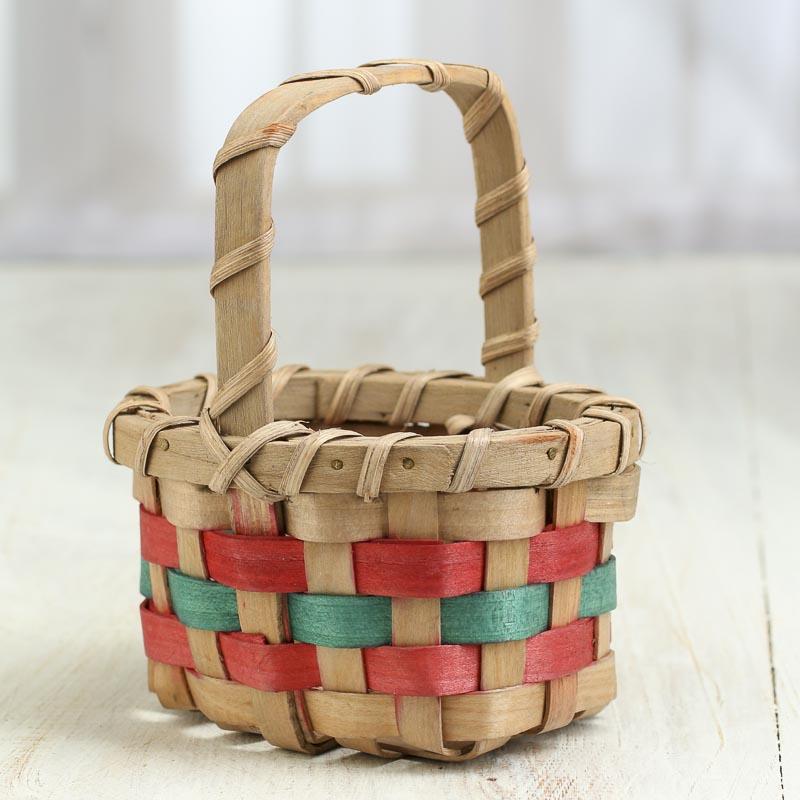 Uniquely Crafted in a crusty and vibrant colors scheme, these rectangle shaped wicker basket offers the best Christmas gift to your home. Its features around and long handle made of a soft wood material that makes it easy to carry around.  The Small Christmas Wicker Basket is Versatile enough to take various Christmas goodies and also act as a decorative basket with a sophisticated style.
More Wicker Basket Decor Ideas On The Next Page…