11. Entryway Wicker Basket Decor Ideas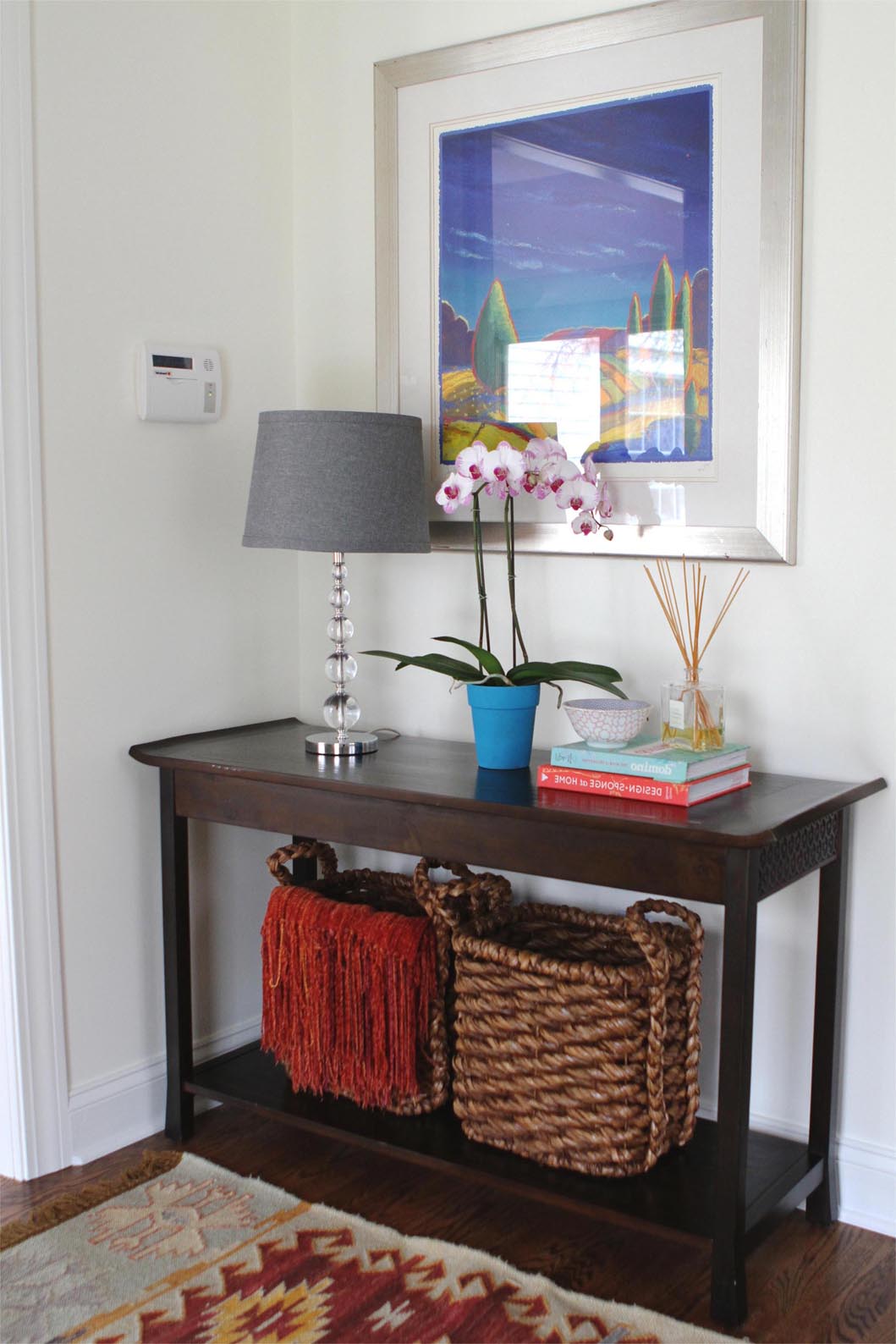 Add a touch of bliss to your home with stylish entryway wicker basket decor. The antique black table features a beautiful and natural rub finishing, and the two pull-out wicker baskets are carefully and beautifully woven to leave a mark of elegance and chic. They are perfect for adding a superb decor to any entryway with their welcoming presence and they work perfectly well with multiple of your furnishing style. The lamp stand with the other decorations completes the look of entryway with the wicker basket decor.
12. Ethnic Wicker Baskets Plates Dishes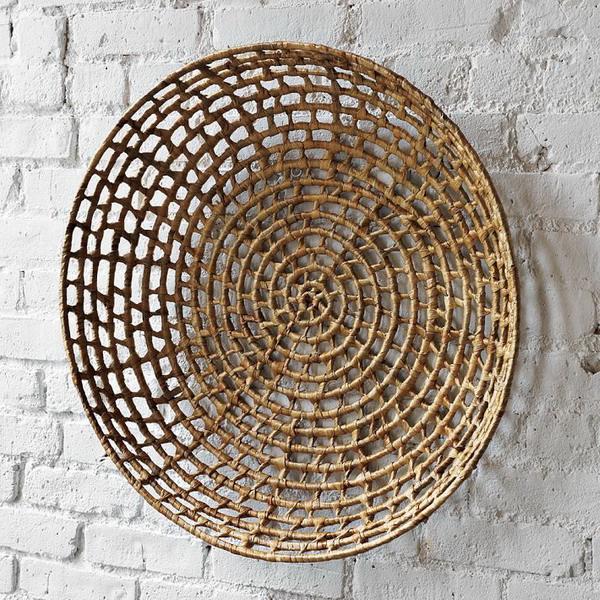 The ethnic wicker baskets offer the best wall decoration with its ecosystem style. They are purely made from natural material that brings out their pleasant and stylish ethnic look. Ethnic wicker baskets are versatile enough to be used as decorating and storage facility with their simple and yet decorative look of fabulous craftsmanship that blends well into any home giving a stunning design. They create a stunning decorative piece that is attractively used on your empty walls and space.
13. Ethnic Wicker Baskets Plates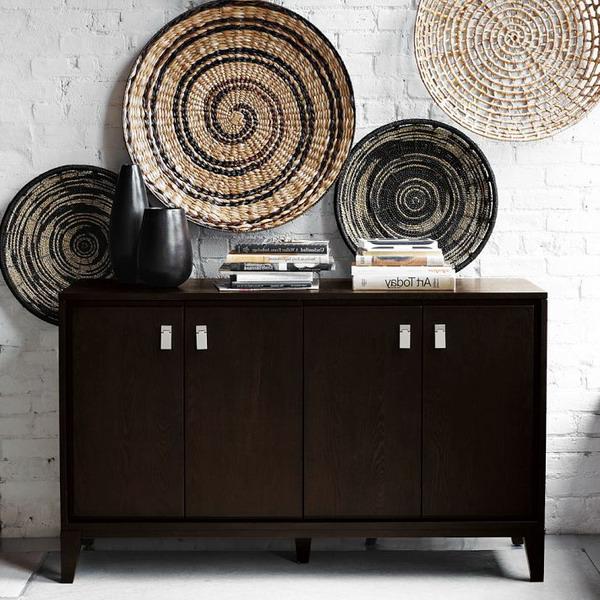 The ethnic wicker baskets plates give the perfect wall decoration that will save you money and bring out a unique original and crafts design to your rooms. They add charm and warmth to your home creating an accent wall that delights your dimensional and adds new home decorations. These ethnic baskets plates are made of wicker materials that offer a creative arrangement with designed spectacular impressive and textured wall decor that appreciates the beauty of natural materials.
14. Hanging Basket Storage Ideas for Bathroom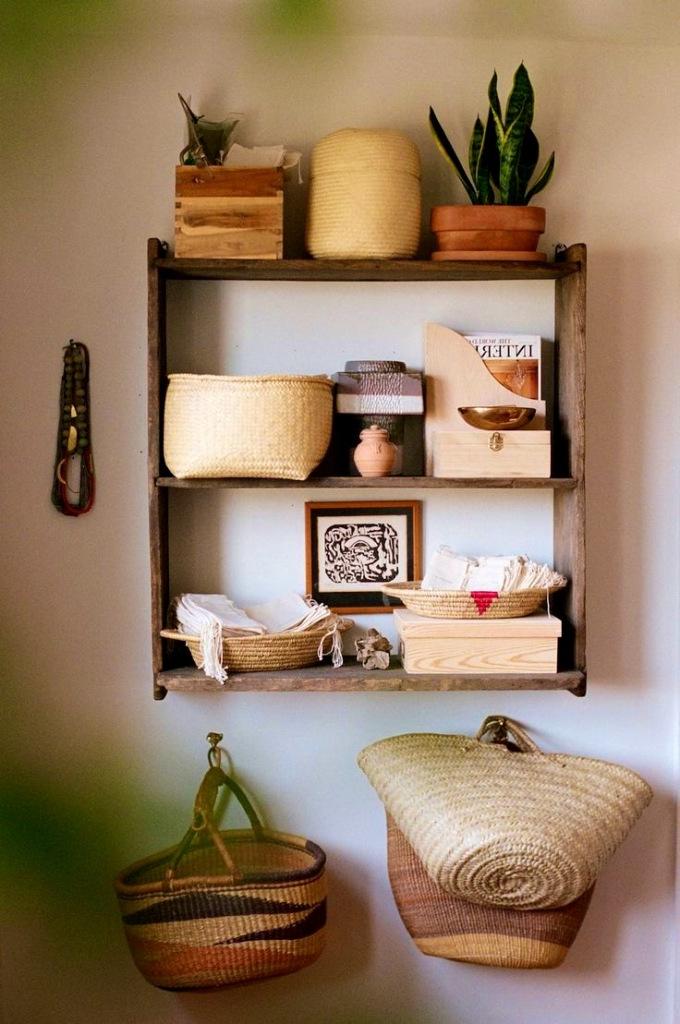 Wall of baskets gives the perfect storage idea for your bathroom. They are strategically attached in easy to reach places, and they are perfect for keeping all your bathroom gear like towels and even your bathroom personal items. Additionally, they can act as bathroom decorative baskets with their unique hanging-style around the wall and in the bathroom cabinet. There constructing border with modern braiding makes the bathroom hanging basket a real eye-catcher
15. Home Decoration Storage Wicker Basket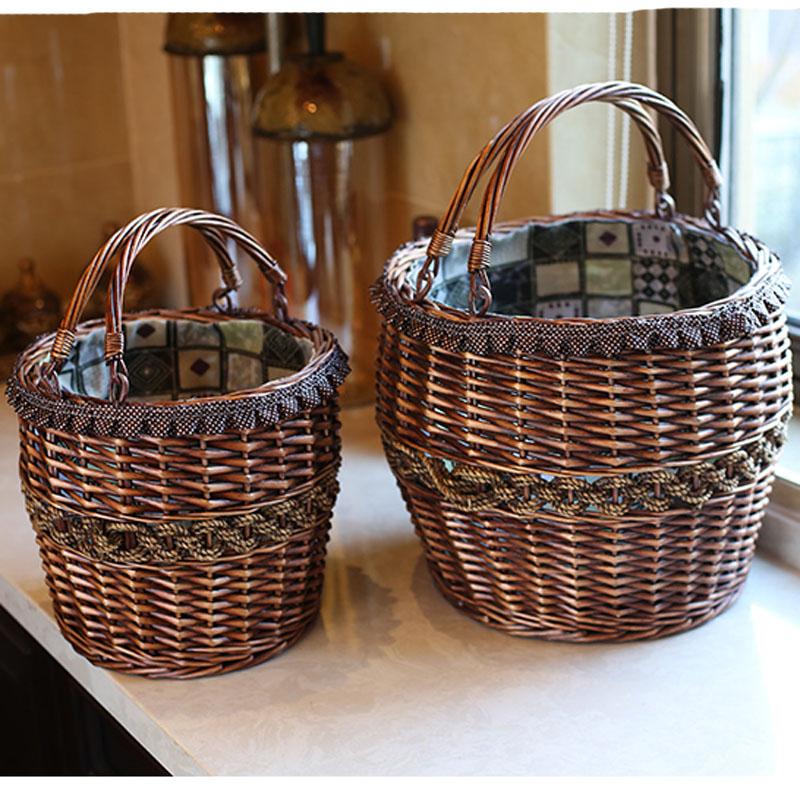 The home decoration storage wicker basket is covered in classy looking dyed fabric that is eye-catching. The dotted black and white patterned fabric around the basket gives it a chic and trendy look hence bringing out the best decorative charm in the baskets. These baskets are versatile enough to store your home essentials creating extra space. The creative design and innovation of these storage wicker baskets make them a hot item in your home that adds a rustic look that blends well with your home interior decor giving an elegant look.
16. Home Office with Wicker Chairs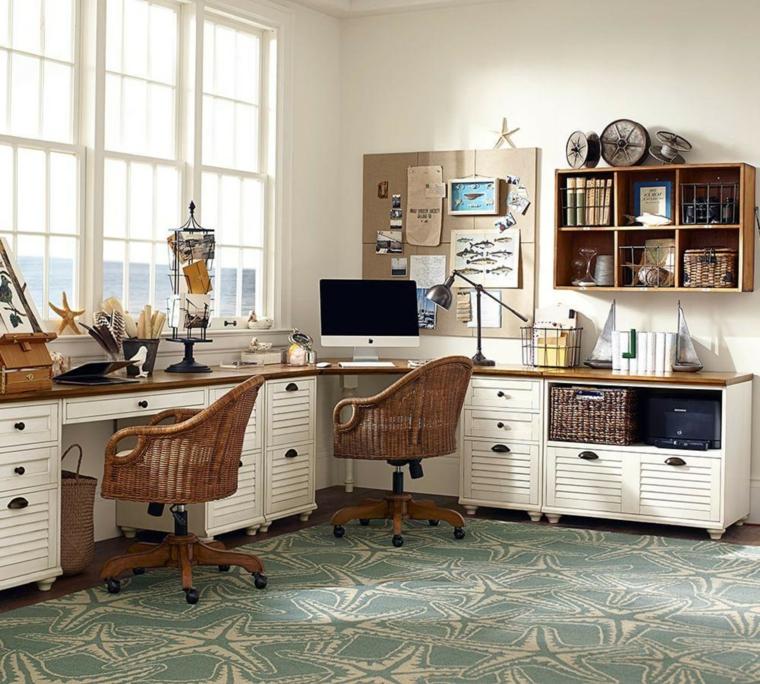 The wicker chairs are elegant and stunning in your home office. They offer a convenient space saver and baskets in the drawer's offers the best storage facility for your files and other office stuff. The chairs are made of hand-woven and natural wicker with a sturdy adjustable metal holder and moving legs making it easy for you to slide all over your office. The elegant and natural finishing of the home office with wicker chairs blends well with any decor in the office and the surroundings.
17. Ideas for Baskets for Firewood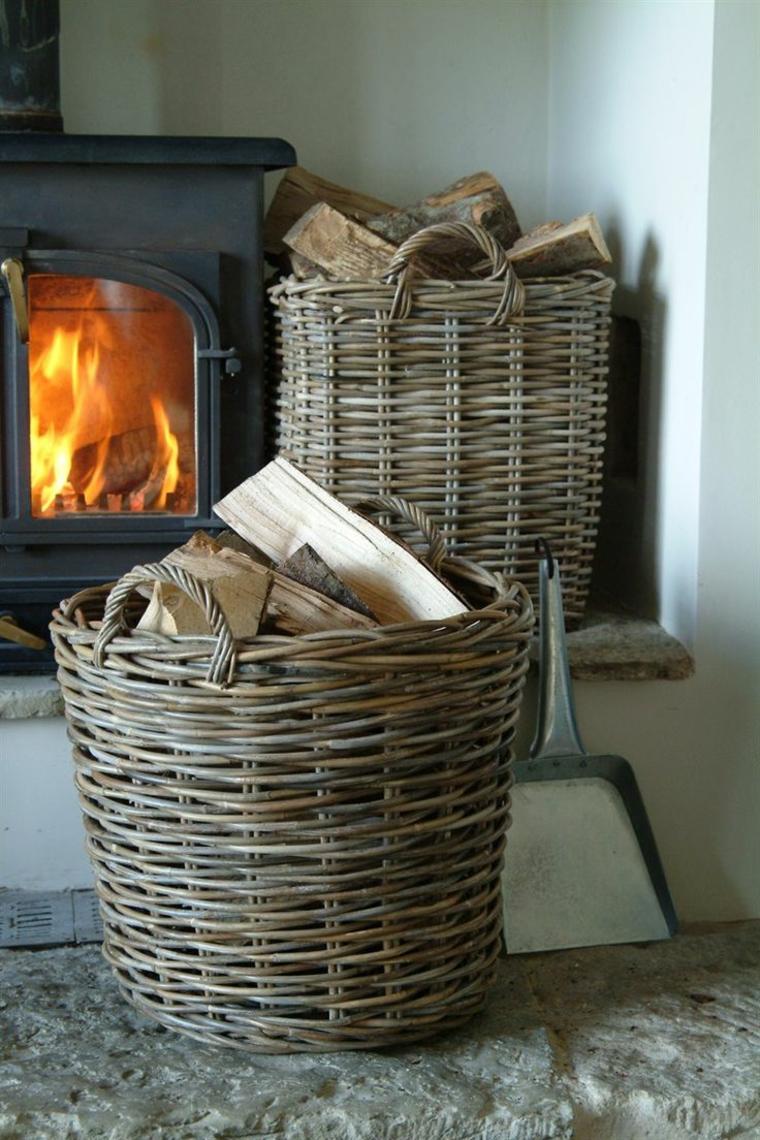 Baskets offer the most excellent way to carefully and safely store your rough and heavy firewood near your fireplace or den. The baskets are made of very heavy and robust wicker that can handle the weight of the logs and there materials are also environmentally friendly. They have a unique way of showcasing their charm to decorate in any of your fire space. The strong made handle makes it easy to carry the basket full of the log from one room to another with easiness. Let this large and striking firewood storage embrace your fireplace with its natural look that blends well with the fire.
 18. Ideas of Different Size Baskets in the Baby's Room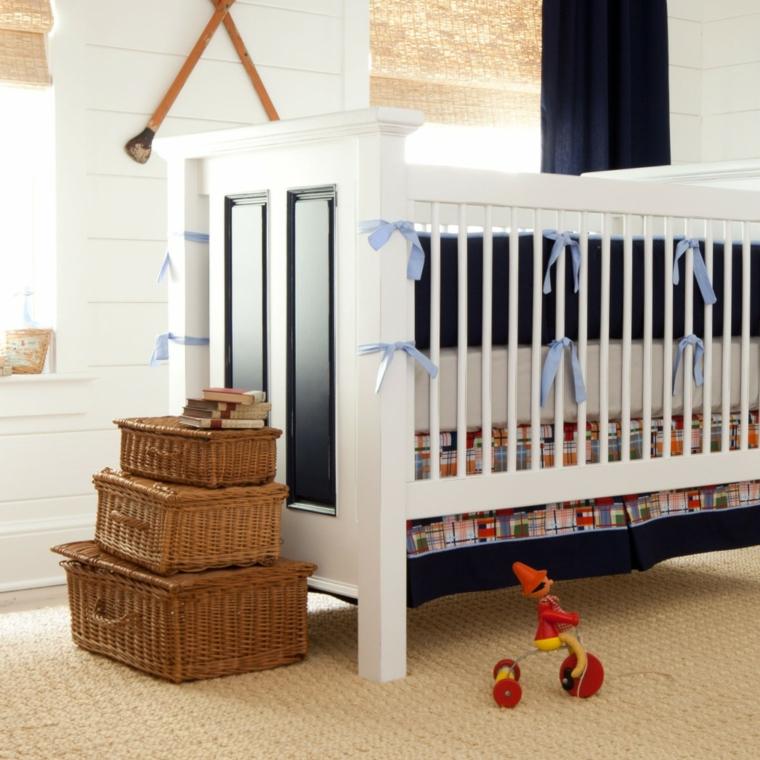 Adding classy and rustic storage of different sizes to your baby room is vital to keeping the stuff safe and clean and also creating enough space for movement. These three pieces of wicker basket come in different sizes, and they provide the beautiful and lovely way of keeping the room tidy and organized. Efficient and fashioned with the traditional design they feature a permanent lid that attached to the basket making them easy to close and crafted to offer years of services. They vary in dimension hence providing ample storage space.
19. Inexpensive Wicker Picnic Basket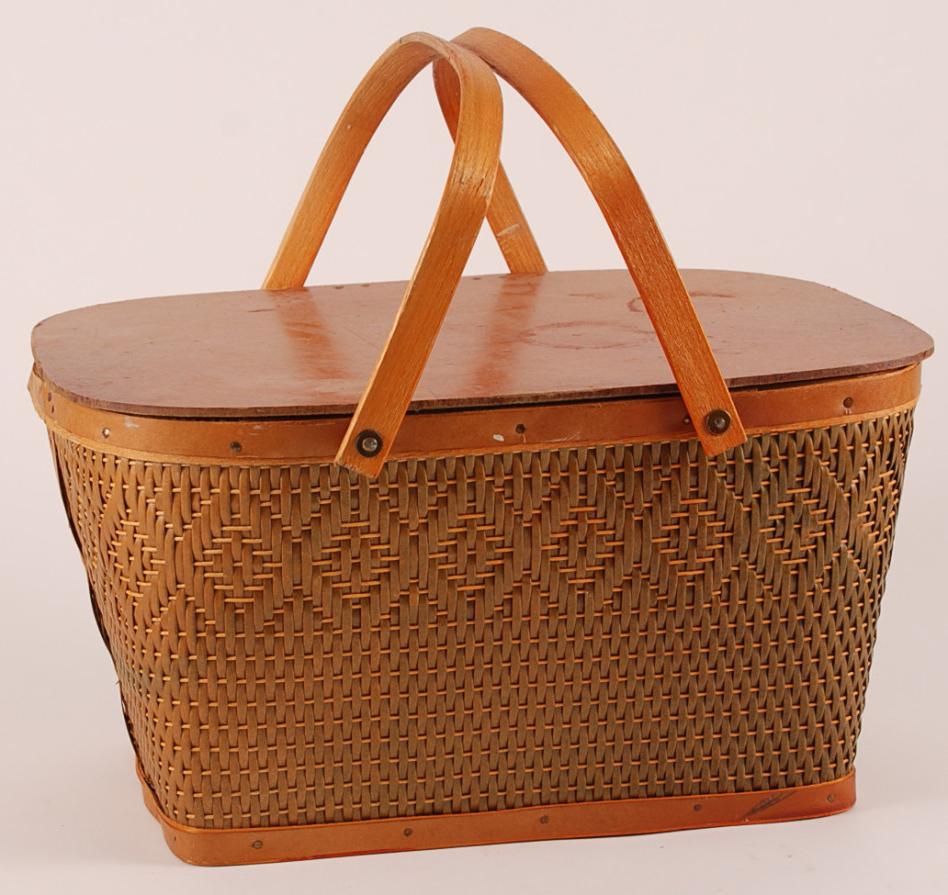 It's crafted with beauty, color, and fashion, this Inexpensive wicker picnic basket is vital for anyone who loves a picnic. The rattan wicker picnic basket is made of natural materials that radiate coziness and warmth. It is a weather resistant and sturdy enough to enough to carry a lot of picnic stuff. The lid is made of smooth pine wood and rounded with a leather material while the down part is also rounded with sturdy leather material adding a sense of modern look to the picnic basket. It has a classy and chic look that is attracting and welcoming.
20. Log Baskets Newsletter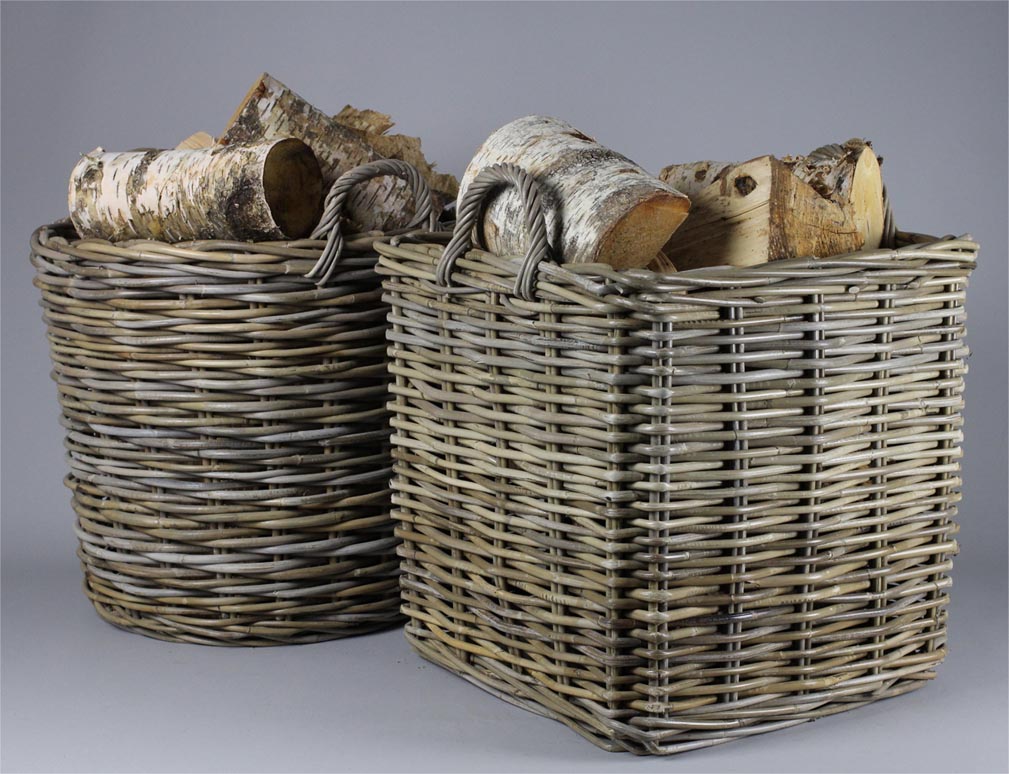 The Log baskets offer the perfect solution for storing your logs, and they bring out the feature of traditional classic design with their natural look. Portraying a rustic, fierce and gorgeous look, these hand-woven baskets are designed to keep your logs well arranged, and the handles offer you a chance to carry your basket to various places while adding a smooth look of taste.
More Wicker Basket Designs On The Next Page…