11. DIY Project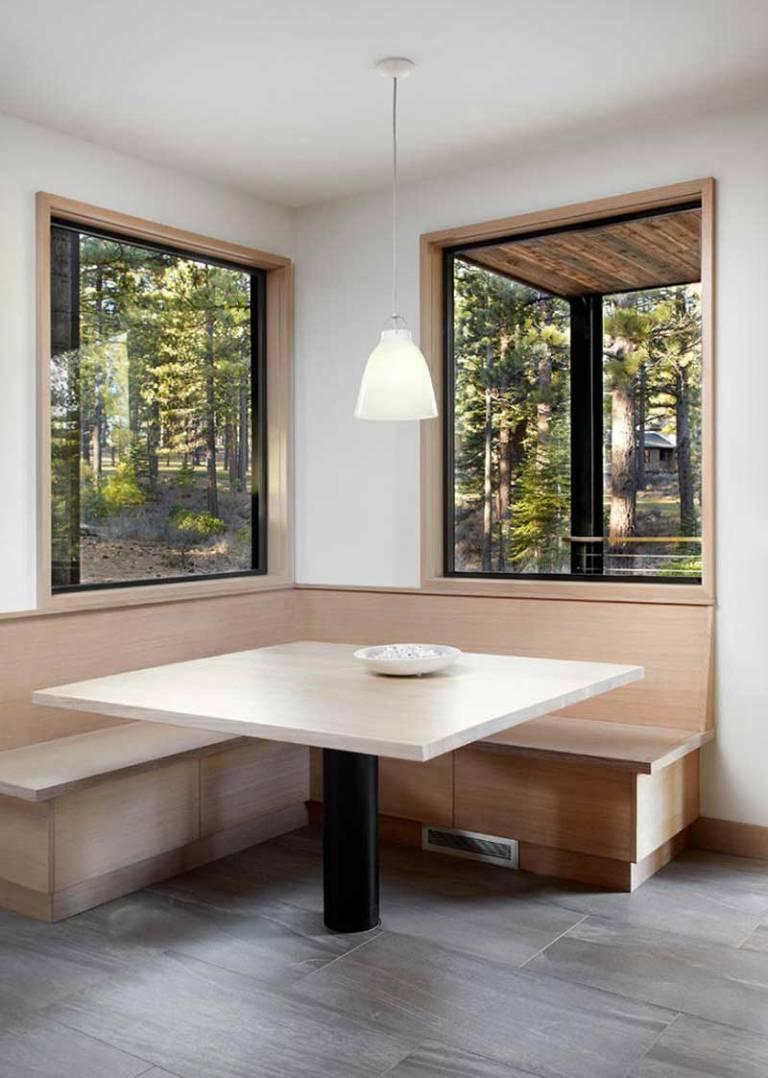 If your thing is to carry out your own projects, you can build a bench with storage for the window of minimalist design, with straight lines, wood and with a masculine point. It totally changes the classic window bench, right? That is what we like. That everyone, whatever our preferences in terms of style, can have our own bench under a window. Because in order for it to be a special space, it must adapt to your style, and with a project like this, you can quickly end up achieving simple, high-quality work.
12. Window Seat With Storage And A Dresser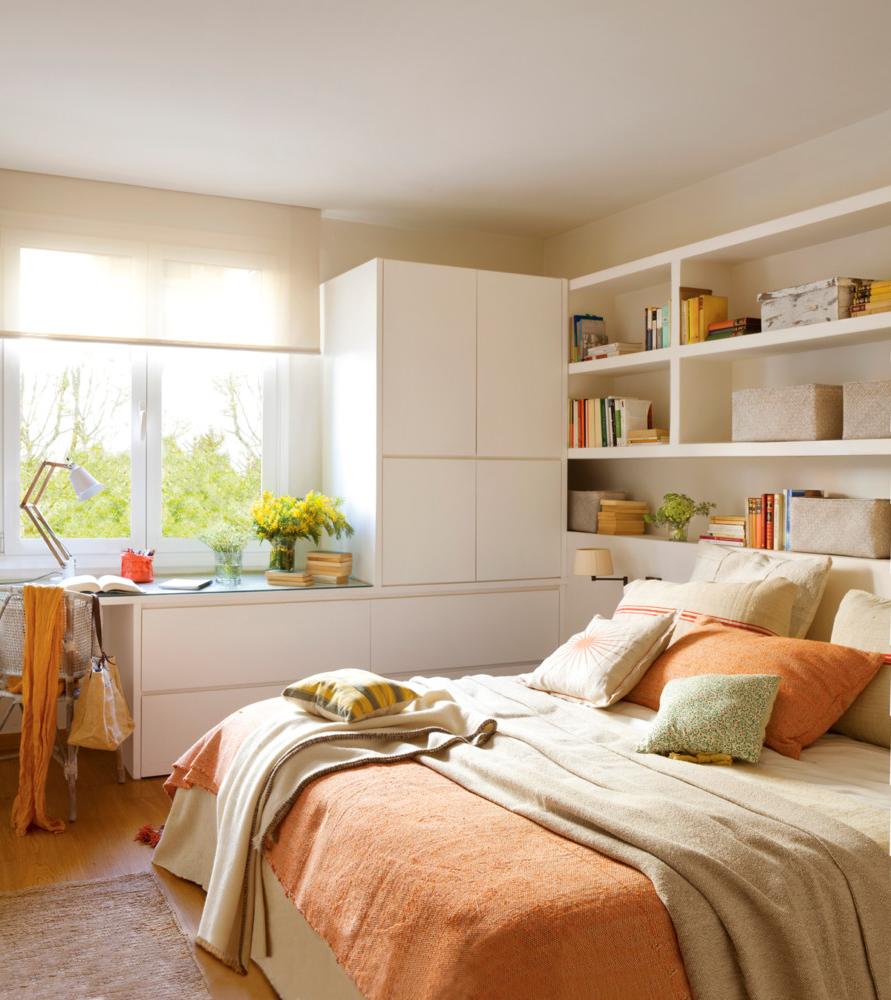 Placing a desk with storage under the windows is a great solution that will give us many benefits. On the one hand, it is indisputable that the use of natural light will be much greater. We will therefore spend less artificial light, and our eyes will notice the improvement quite a bit. In addition, we also have another factor, instant ventilation. If in summer we suffocate, we will only have to raise our hands to open the window. In addition, if the window occupies only part of the wall, on the wall without a window you can locate a wardrobe like the one in the photo to make more use of the space.
13. Window Seat With Storing Library In A Guest Living Room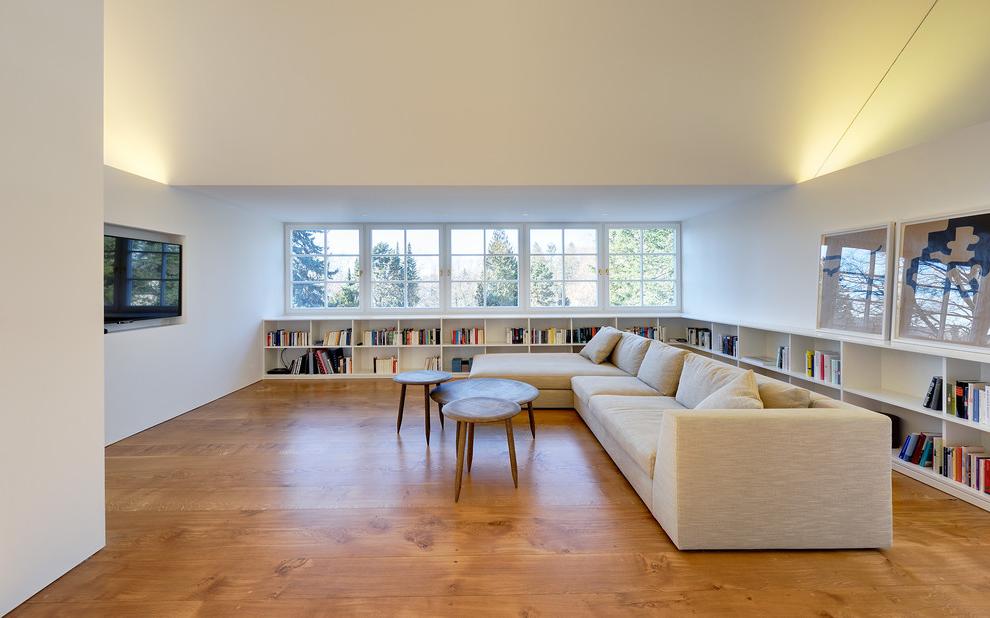 This spacious TV room has a large side window that lets plenty of light in. it also has an extra large sofa. But it also has a long bench under the window that allows many people to be in the room. The seat with storage is used to place books and thus have a large library.
14. A Symmetric Room With A Window Storage Bench
In this room the color balance modernizes the decoration style a lot. On each side of the wall, where there are huge windows, benches with storage have been installed to put under the sale, making the room symmetrical and interesting.
15. Window Storage And Seat For The Kitchen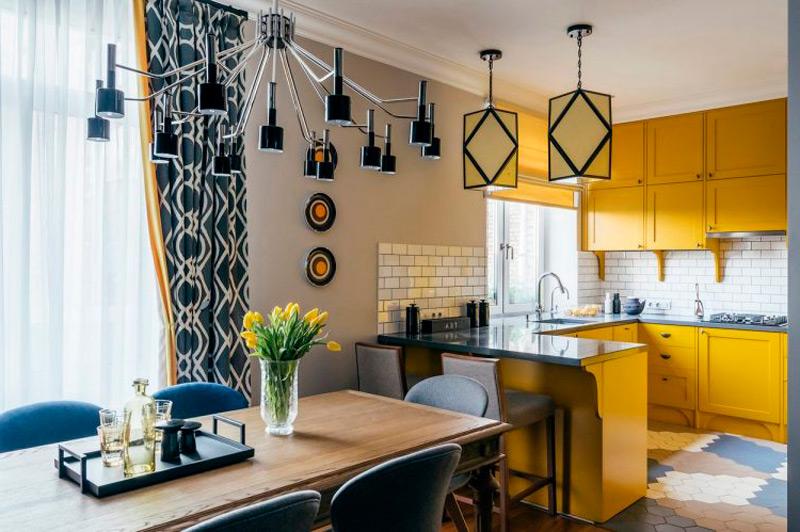 Seats with storage under the window have the advantage of providing a lot of natural light during the day that could make your electric bills decrease every month. On the other hand, sight can be a relaxing helper to improve productivity. For example, in the case of this dining room, its proximity to the window can help to enjoy food much more, and make mealtime a much more pleasant moment.
16. A Window Seat With Storage For The Kitchen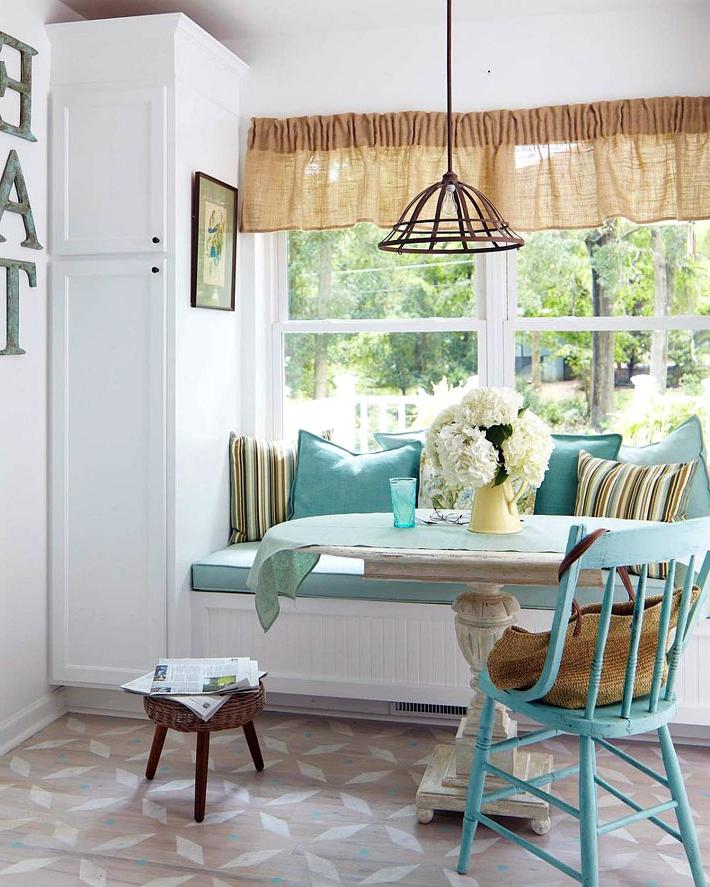 This seat with below-window storage is ideal for the kitchen because it has a small table perfect for having breakfast or coffee in the afternoon. In addition to everything, make the most of the space, since it takes the sides of the wall where there is no window to install a cabinet where you can store the groceries, kitchen towels, household appliances or anything else.
17. Another Window Seat With Storage For The Kitchen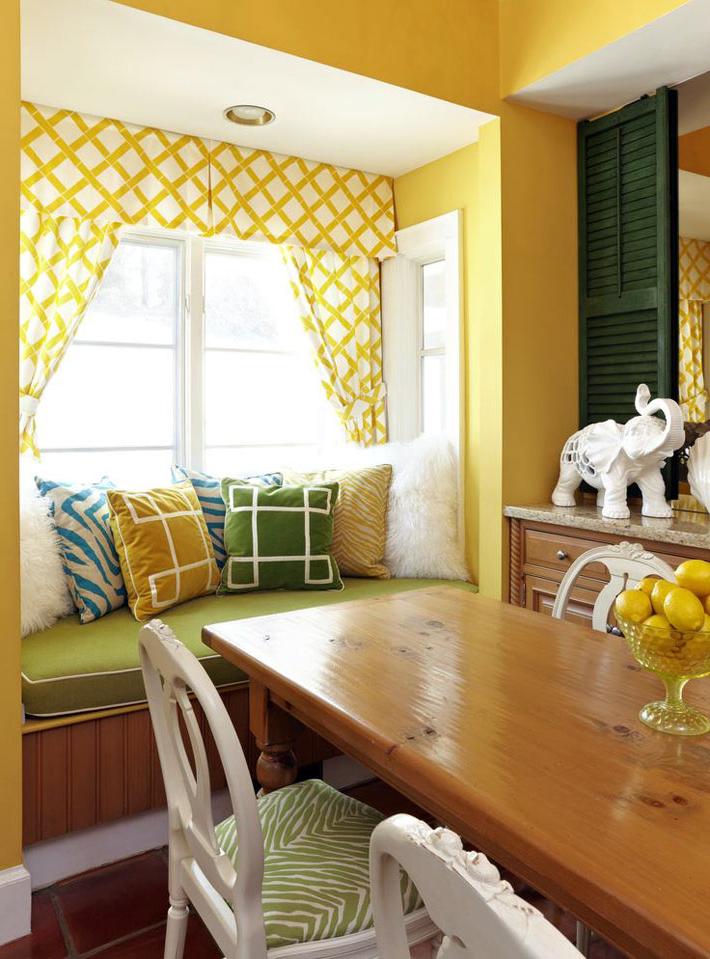 Another example of a bench with under-window storage in the kitchen, but this time this is a larger dining room and located vertically and not horizontally compared to the window. In this case, the style of decoration and design of the bench are more typical of the country style of design, using natural wood with varnish, and vintage chairs with modern upholstery. as you can see, there are many ways to configure your seat under the window with storage.
18. Long Window Seat For Under The Window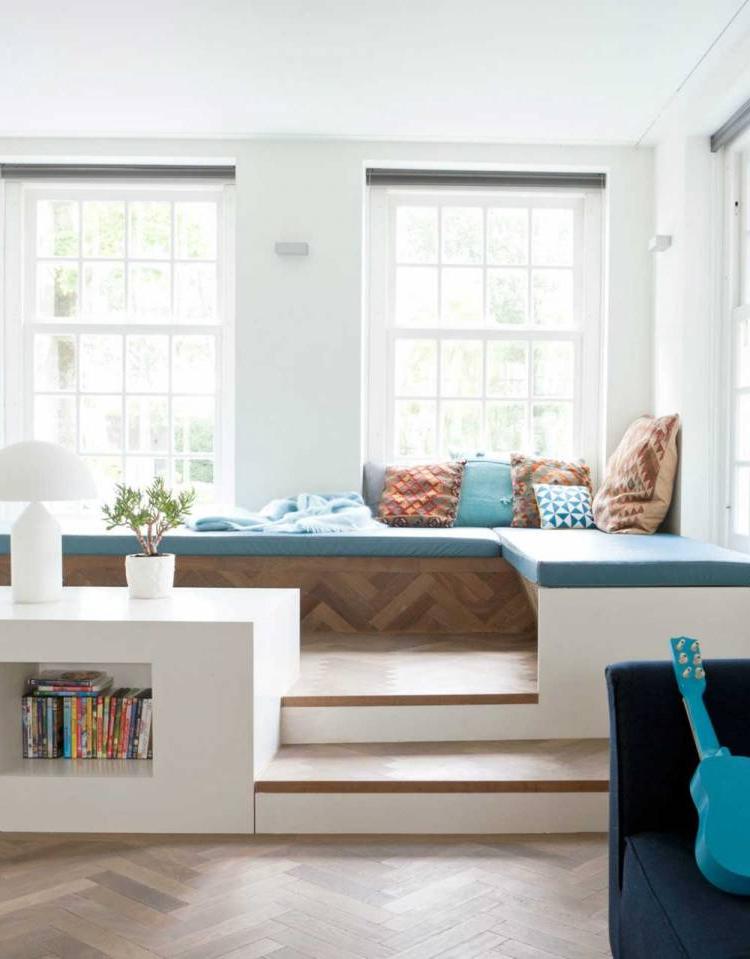 This seat under the window was built on a mezzanine due to the construction of the house, and the rising space was used to build a small library. As for the seat, it is a long l-shaped bench that has trunk storage under the cushions. The decoration of both the bank and the house in general is of a rather modern style, with decorative elements of great taste and design.
19. For A Long Bench In A Narrow Aisle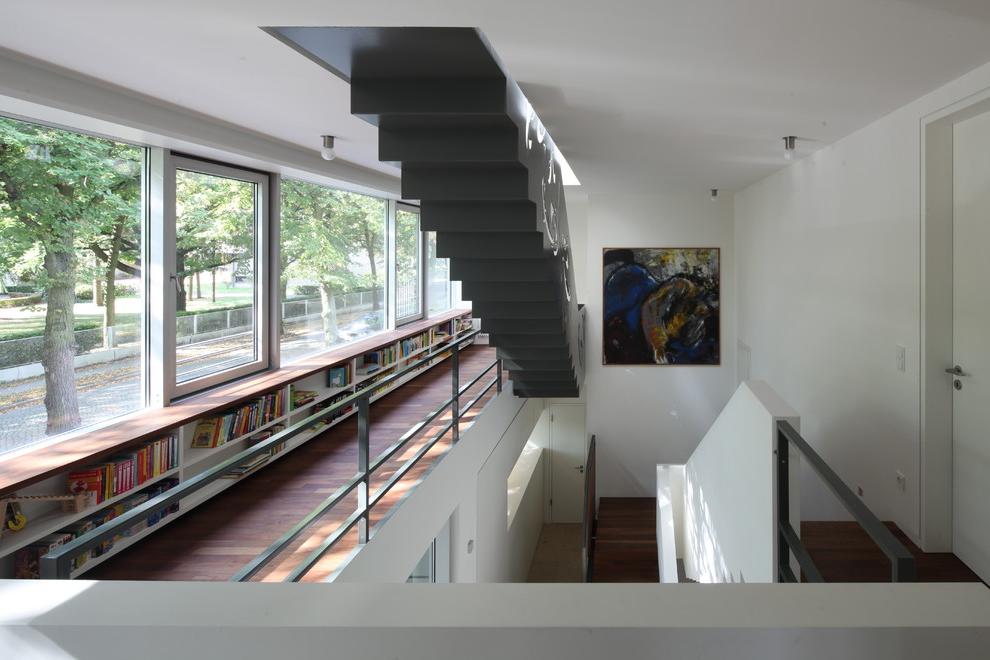 In this house, the stair corridors that were installed along them were used to locate window benches with storage. This storage is about two-level shelves located along the entire length of this extra long bench, which in the case of photography is used to place books, but as you can see, as there are several floors of stairs, each level can be occupied. With a different theme. It is definitely a design that gives you a lot of storage options.
20. Elegant And Luxurious Window Seat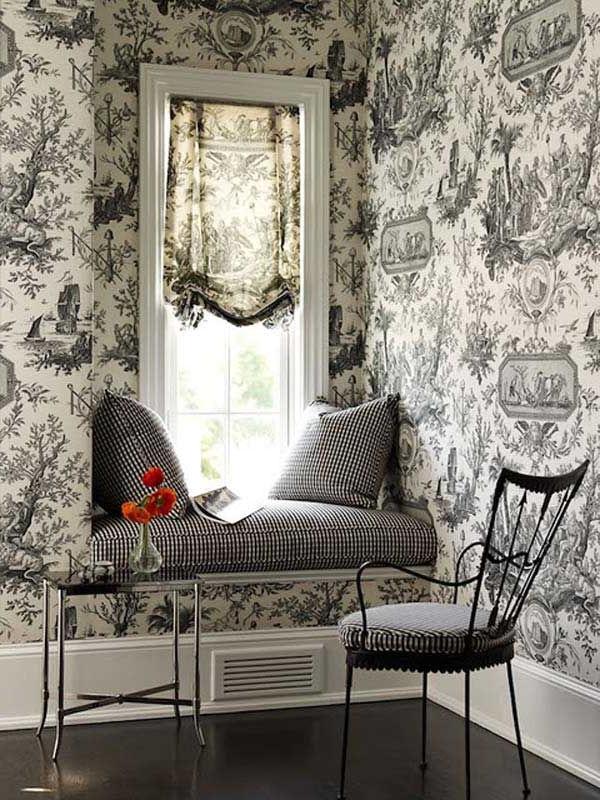 This beautiful little corner to sit near the window is perfect for reading a book or even looking at your social networks while you have your morning coffee. How about sitting here on a rainy Sunday to watch the press or read your favorite magazine? Without a doubt this space will make you feel that you are sitting in a small cafe in Europe. to this space what it lacks in size it exceeds in style.
More Window Seat Storage Design Ideas On The Next Page…