31. Window Seat And Storage In A Small Room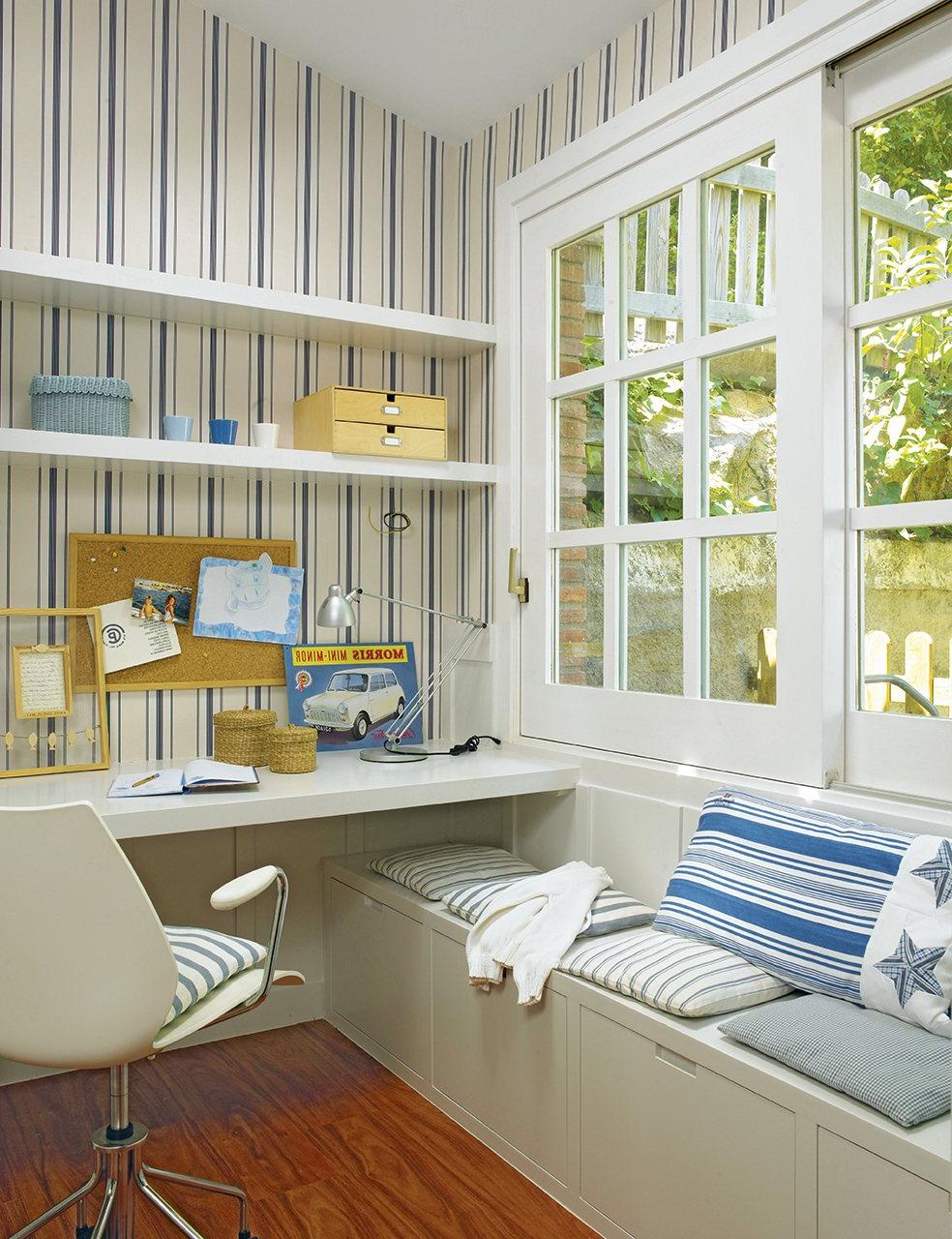 In this example we can see a very small room that was used very well by using shelves above the desk that almost reach the ceiling, while on the other wall a bench has been used under the window that includes internal storage of a trunk type but with divisions for organize everything better.
32. Window Seat Storage In The Bathroom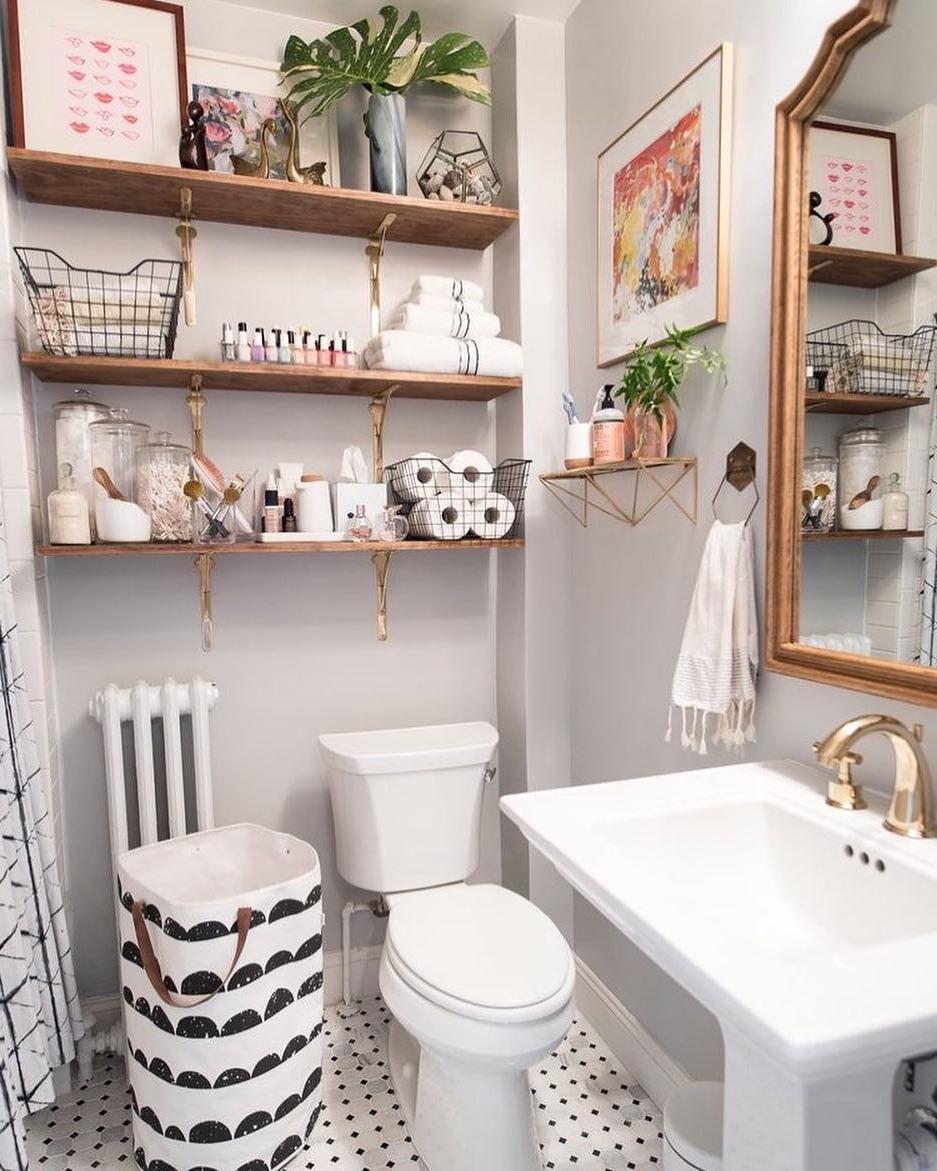 In the case of this small bathroom, the storage is located above the toilet and serves to store most of the things needed in the bathroom. When spaces are small, it is important to find a way to make the best use of them.
33. A Desk With A Wonderful View And Storage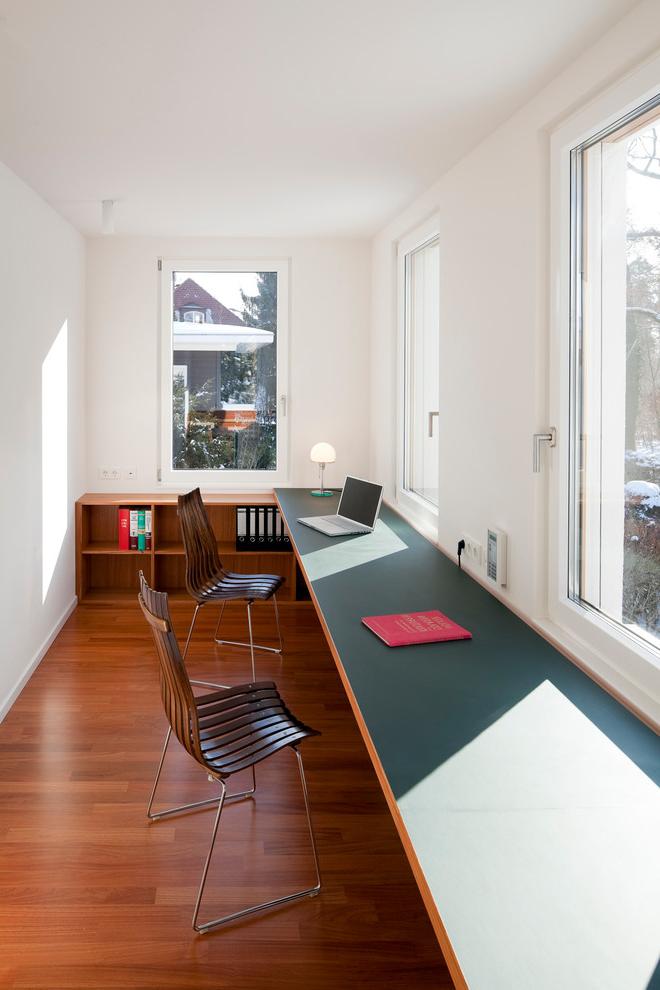 What better way to work if not with a beautiful view? Studies show that having a good view in the office increases productivity and makes the workday more pleasant, regardless of whether you work at home or in a private office. An idea like this is perfect for a home office. A long bench under the window that at the top is a desk and seat and at the bottom are shelves to store whatever you want.
34. A Window Seat With Storage In Front Of The Dining Table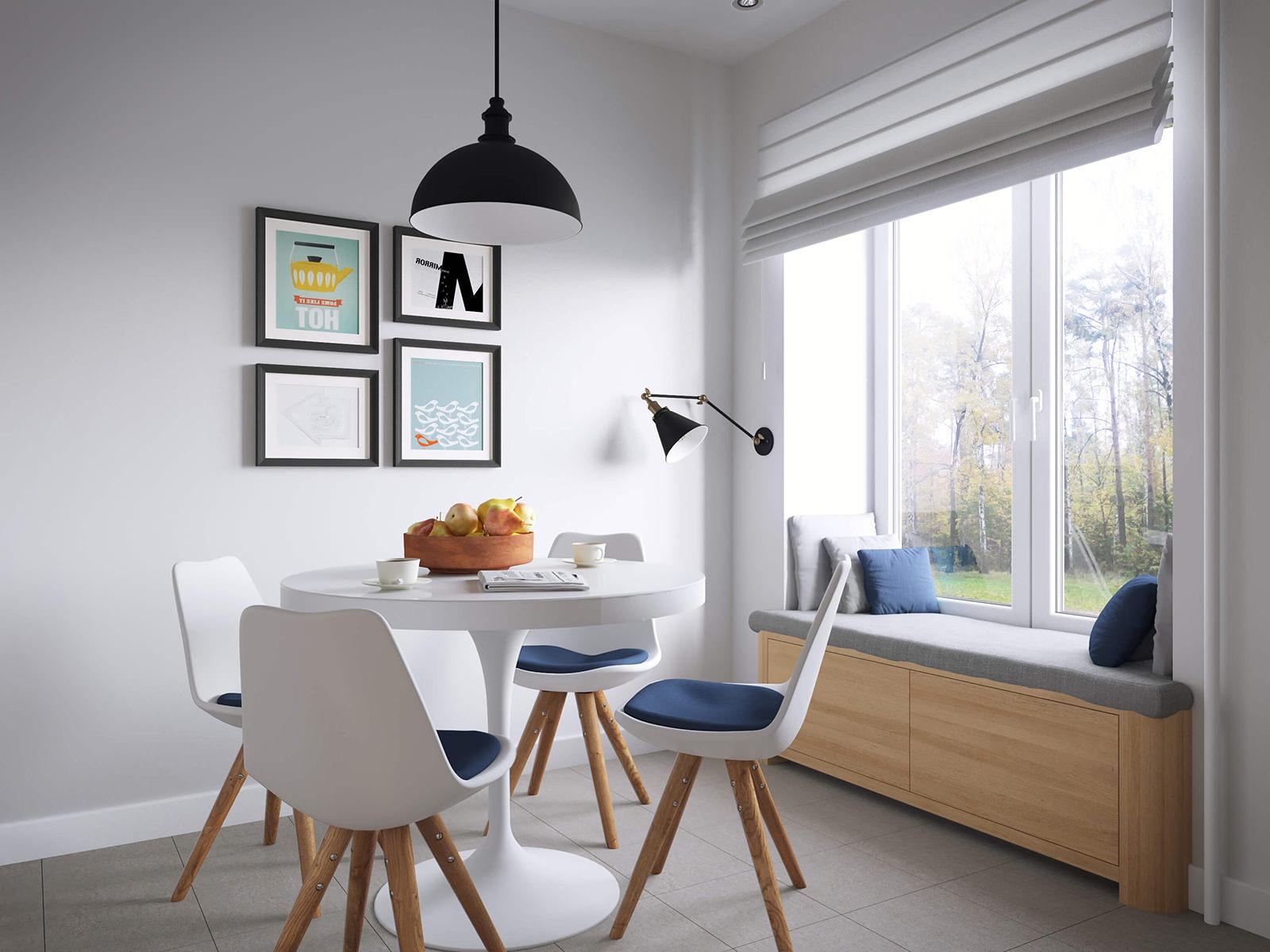 Having a window bench in the dining area is a great idea to have morning coffee while looking out the window, but it's a better alternative if you add storage. This is because by adding a trunk to this area you can have an additional space to store some of the kitchen's own items that you probably couldn't find a place for.
35. A Unique Style Window Seat Storage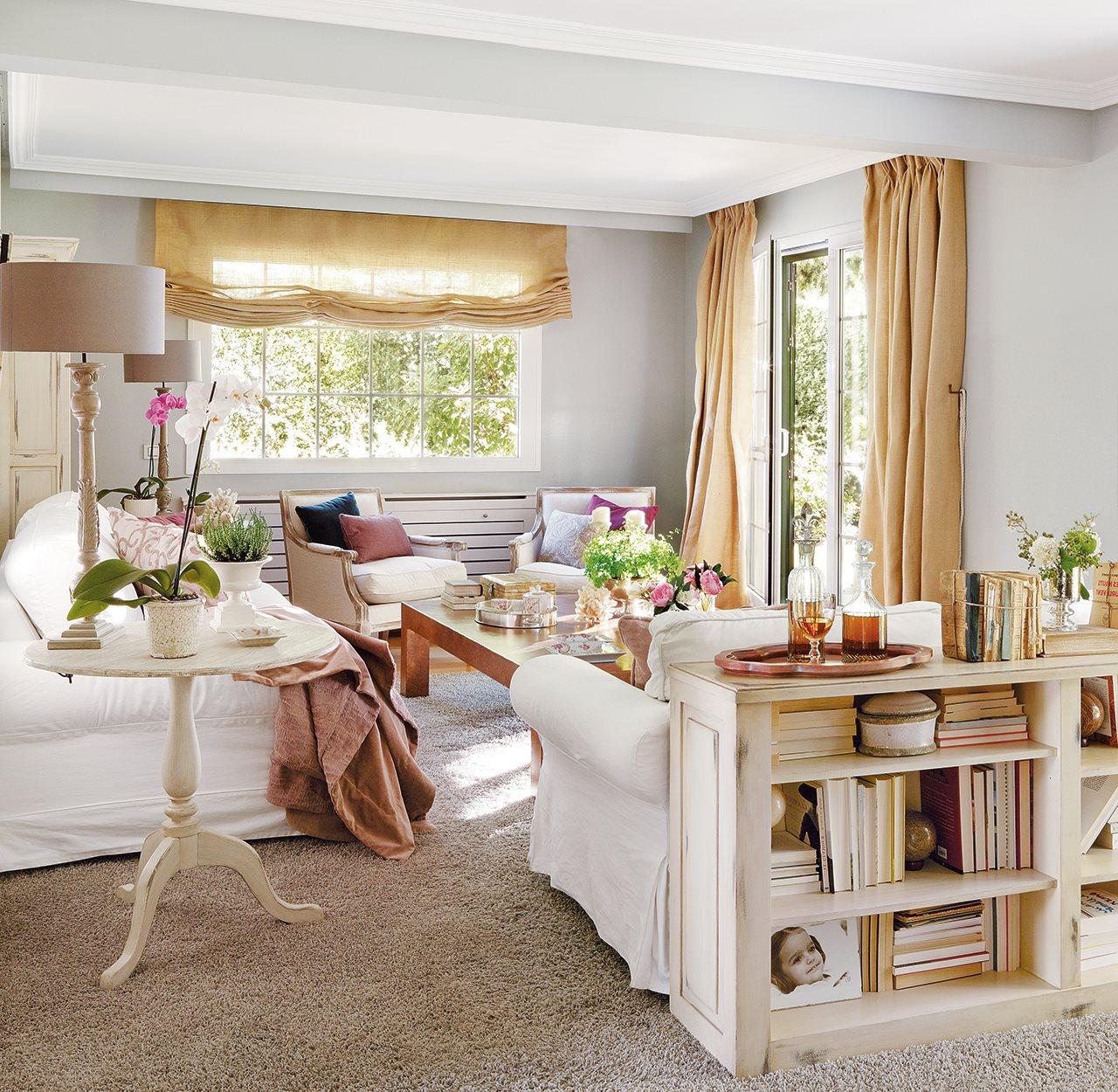 Window seats with storage have many advantages, since you not only increase the space to accommodate people comfortably, but also have additional storage to store those things that you may not know where to put. And last but not least, you have an ideal place to take advantage of the view without having to go outside.
36. A Window Seat With Storage In A Hole With A Beautiful White Design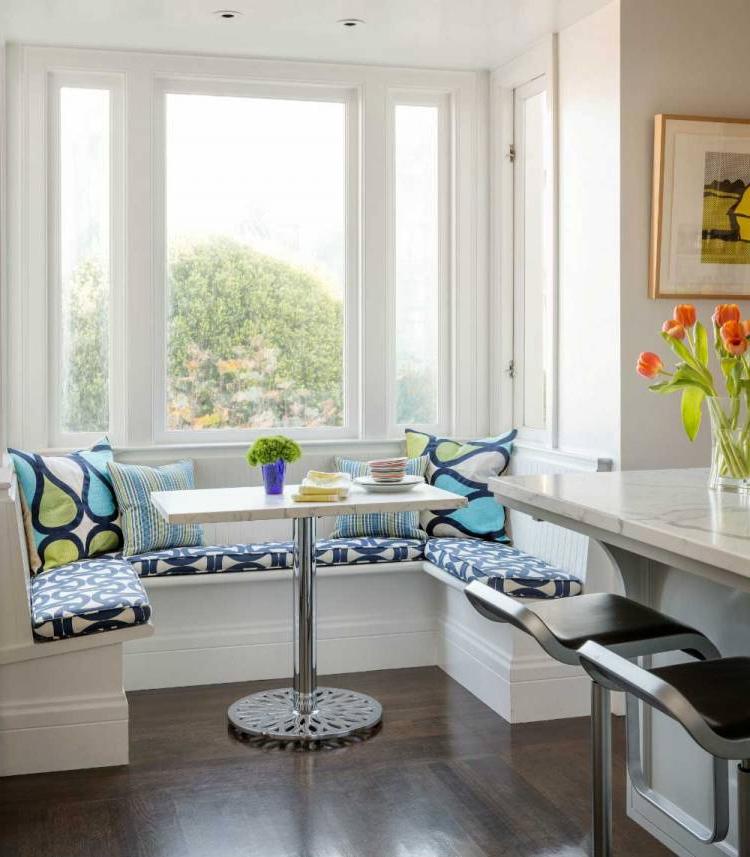 This window is located in a hole in the construction, making it ideal for creating a window bench that is much better used if, as in this case, you add storage under the cushions. And you make the most of it if you also add a small central table with a stand, ideal for sharing breakfast and morning coffee and reading the newspaper on Sundays.
37. A Window Seat Storage To Garnish The Kitchen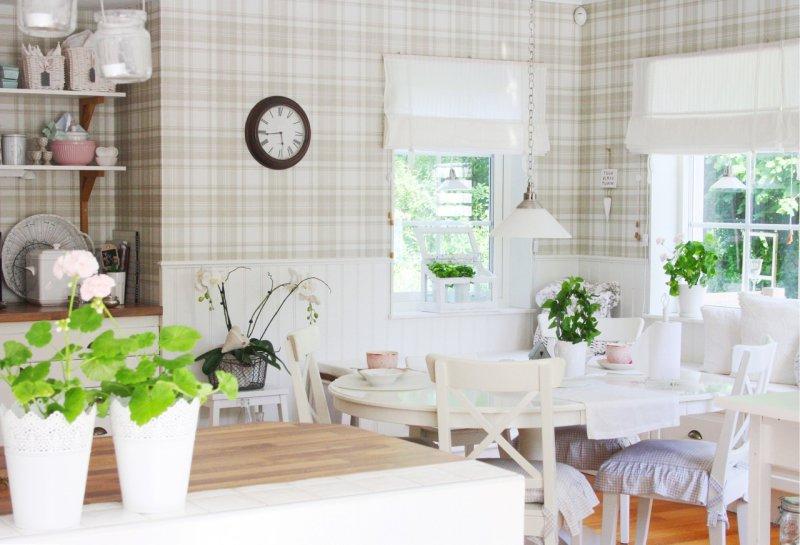 Window seats with storage are ideal and very practical in the kitchen. In addition to this, they have already become a classic in these areas since they are ideal rooms to read while having coffee or tea, as well as a good space to review papers or share a little time with your loved ones.
38. A Bench For Under The Window With Matching Cushions And Seats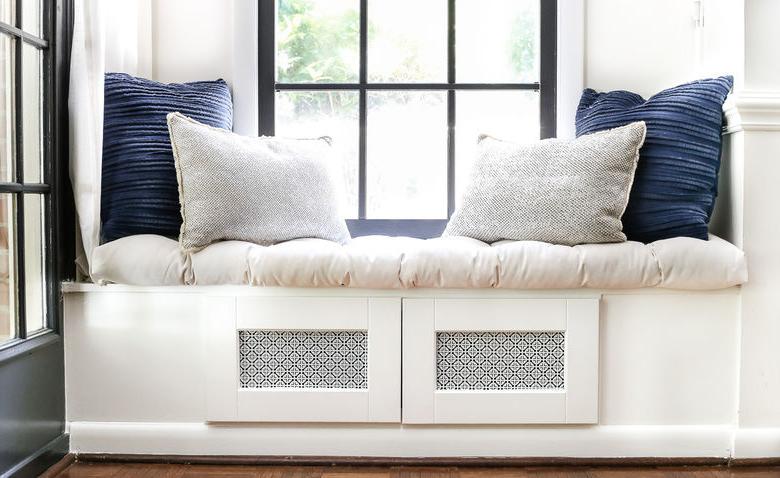 To make the bench with storage under a window a very comfortable place, you will have to make or make some seat cushions and, if possible, also add some cushions. They will help you decorate your corner and add a touch of color. You can choose floral, striped, plain prints, etc. the ideal is that they combine with the space as in this example where the furniture is white and the windows are blue, and in such colors the cushions were chosen. In addition these elements hide well the fact that it is a coffin.
39. Window Seat With Storage That Creates A Library
If the gap between the window and the side wall is spacious enough, a widely used resource is to fill it with shelves that are accessed laterally, so that they complement the bench itself, generating a reading space worthy of the most inveterate reader. After all, the benches under the window are usually the favorite corner of the house for all who live in it. All a little luxury from which to relax when arriving home.
40. Window Storage For Books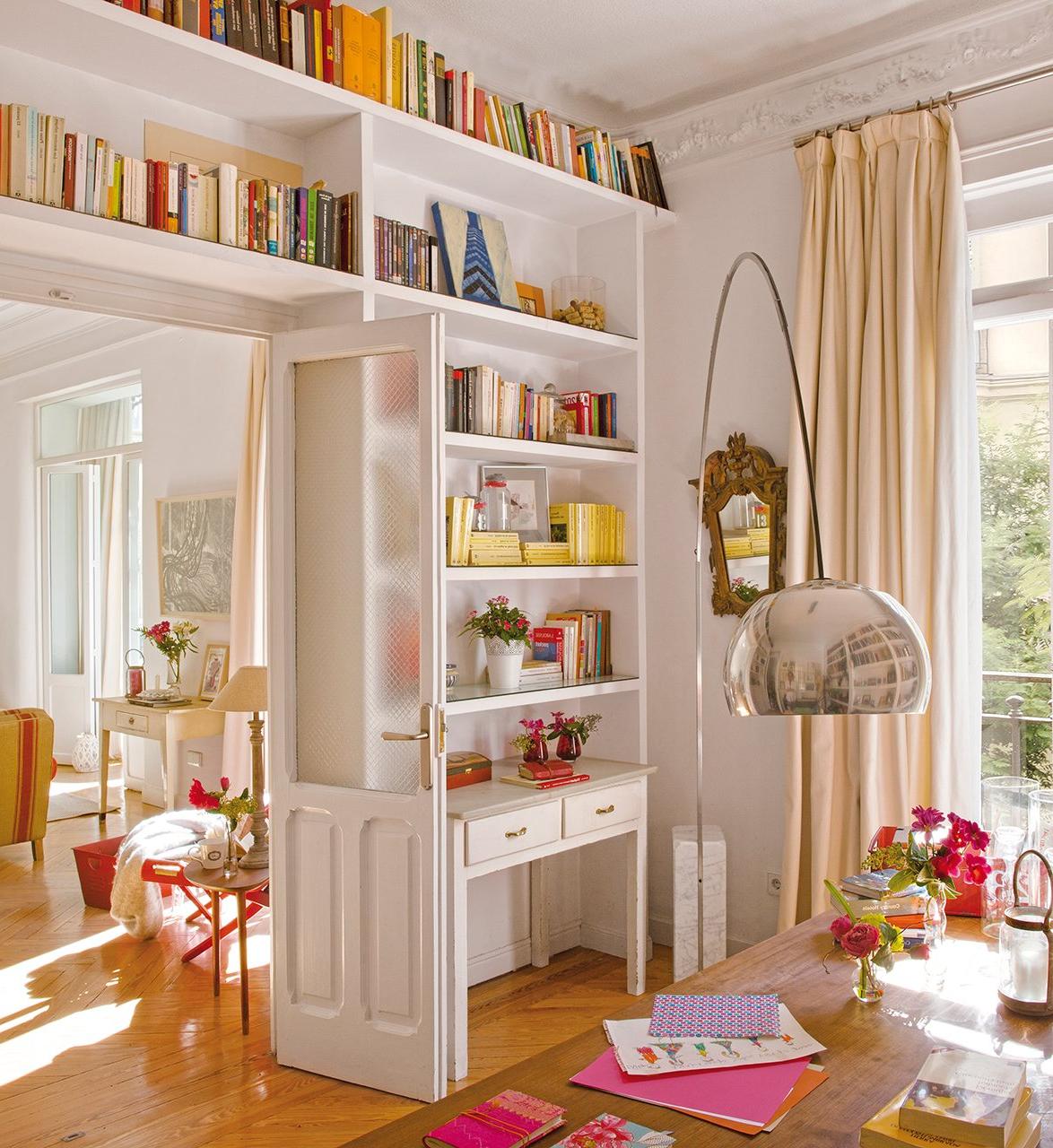 Take advantage of the spaces near your window and your seat under the window to locate bookshelves that facilitate Sunday or morning reading.
Conclusion
Windows are one of the most important parts of every room in the house. Adding a little detail can totally change the look of the room.
Having large windows at home allows you to enjoy the landscape and a bright home. in addition, when they are integrated into the architecture of the house, they provide a modern and current style. If you are looking to give them a decorative touch, in addition to improving their functionality, nothing better than creating a wonderful bench under the window.
But if you take a step further and venture to make this bench under the window a storage area, you will have a resounding success.
Although many people prefer to leave their windows as they are, others want to make the best use of the space they have and the light that enters them.
Today we have shown you 40 different style and decoration ideas so you can create one of these wonderful architectural elements in your rooms. What do you think of the selection? Do you want to install one in your own home? Go ahead!