21. Designs And Storage Solution For A Window Space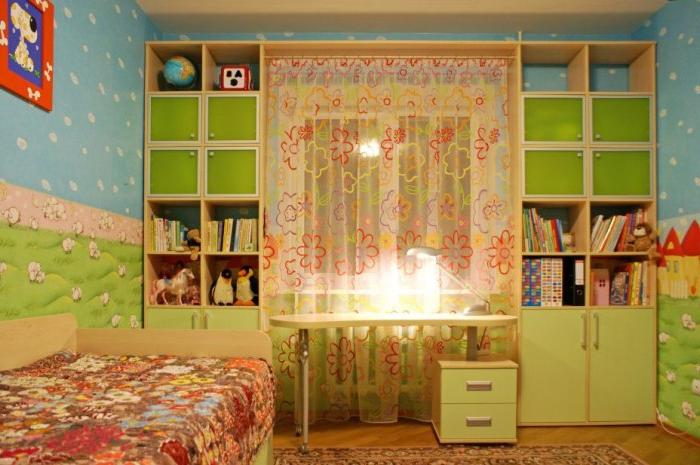 Placing a desk with storage under the window allows for better use of the rest of the room. Generally, when placing a desk under the window, we will have the rest of the area of the room to decorate with other elements. if it is a children's room or a youth room, it can come in handy so you don't have a problem fitting the bed, as in this example where it is a small room. In addition, thanks to this placement, we can have views. It does not matter that we do not live on a mountain, with large meadows at our feet. Being working for a long time is always exhausting, so looking out the window will help us to clear ourselves between hours. That is why a desk located under the window is an excellent storage solution, and can have a lot of style adapted to its use as in this children's room.
22. For A Modern Design Living Room With An Extra Large Window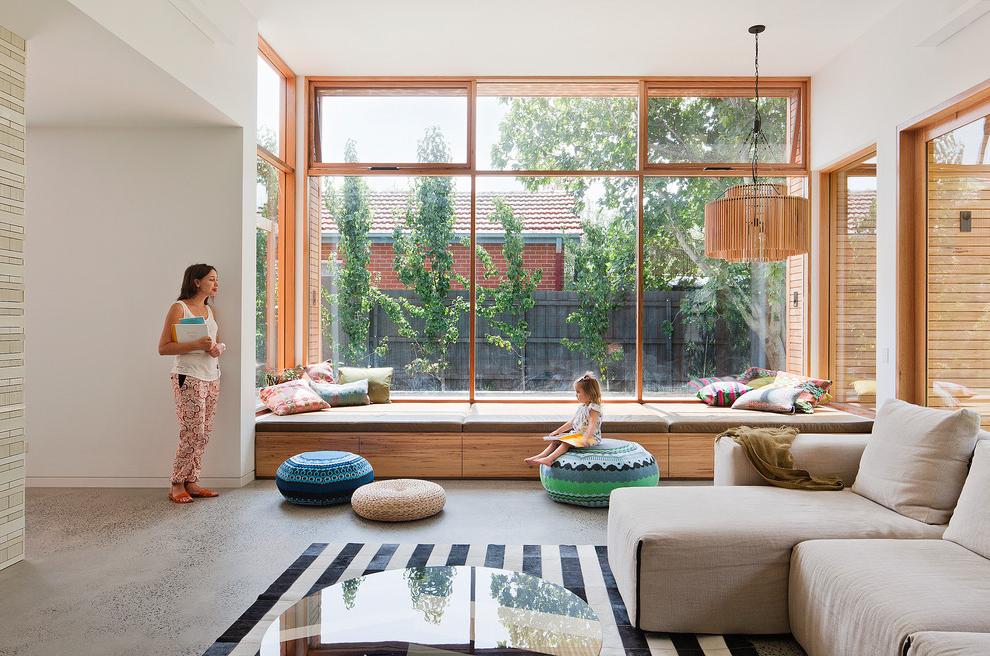 Houses with large windows or series of windows that replace some of the walls almost entirely are currently in trend. This type of structure is very popular with architecture lovers, especially when they are independent buildings framed in a natural frame that simulate a spectacular painting or painting. And if you also take advantage of these wonderful windows to install a bench to sit down to read, write, or just rest, it is an idyllic design. But if in addition to everything you decide to make the bank a storage space, you are already a genius in interior design, as in this example.
23. Modern And Beautiful Window Seat With An Exotic Shape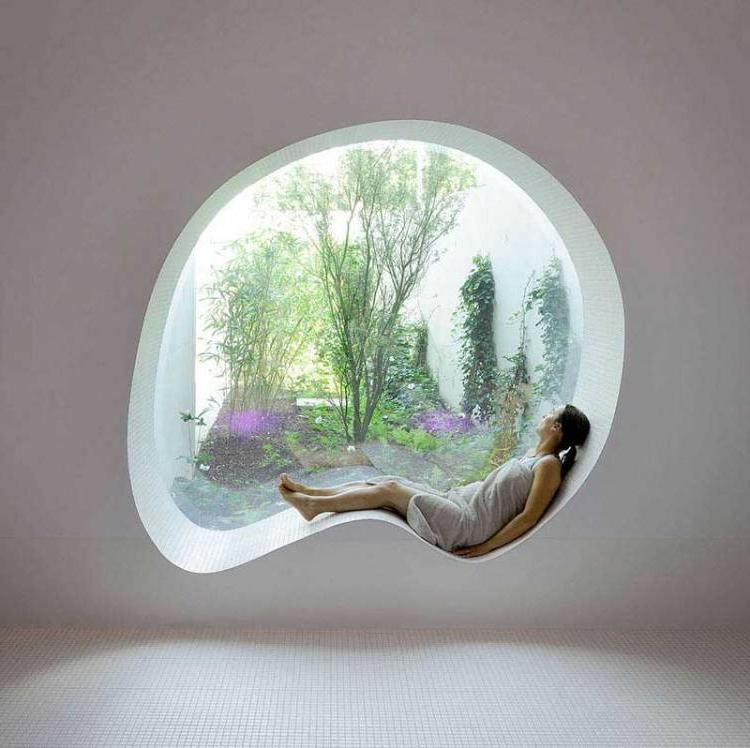 There are many types of window benches; some of them are usually made to order while building or renovating at home. These benches are very common and are designed by creating in the lower area a brick or wood structure covered with the wall finish, which is normally paint, but in this case they are small ceramic tiles, so that the bench is perfectly integrated. In the environment, as if it were part of the construction. Here you can see an example where a wonderful relaxation space was created to look at the garden.
24. Built In Oak Wood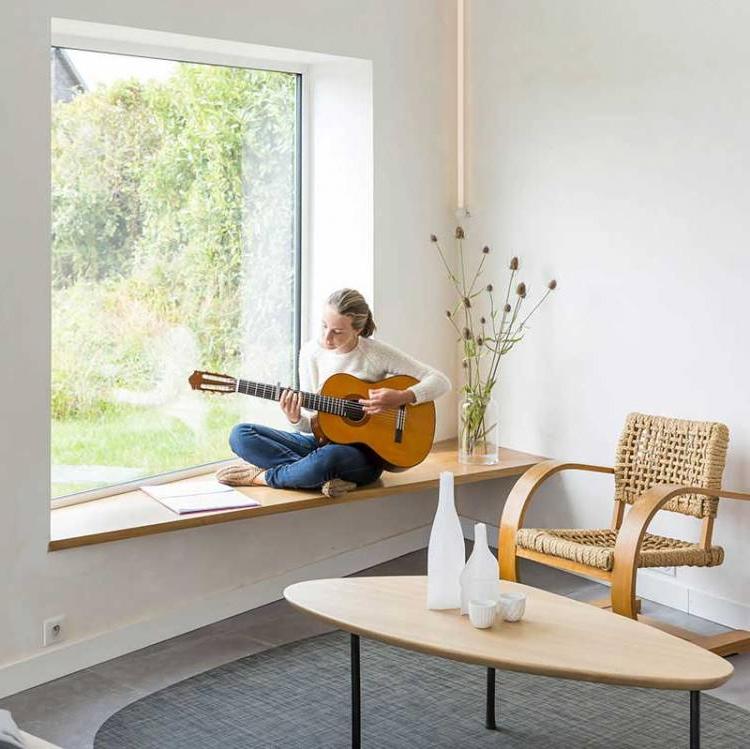 This simple bench to place under the large window consists only of an oak wood board located asymmetrically on the lower part of the window. Storage is not done through cabinets, but is created by the use of the space. Baskets, boxes, books, or anything else you want to keep could be placed under this seat.
25. Window Seat Storage In A Bedroom Style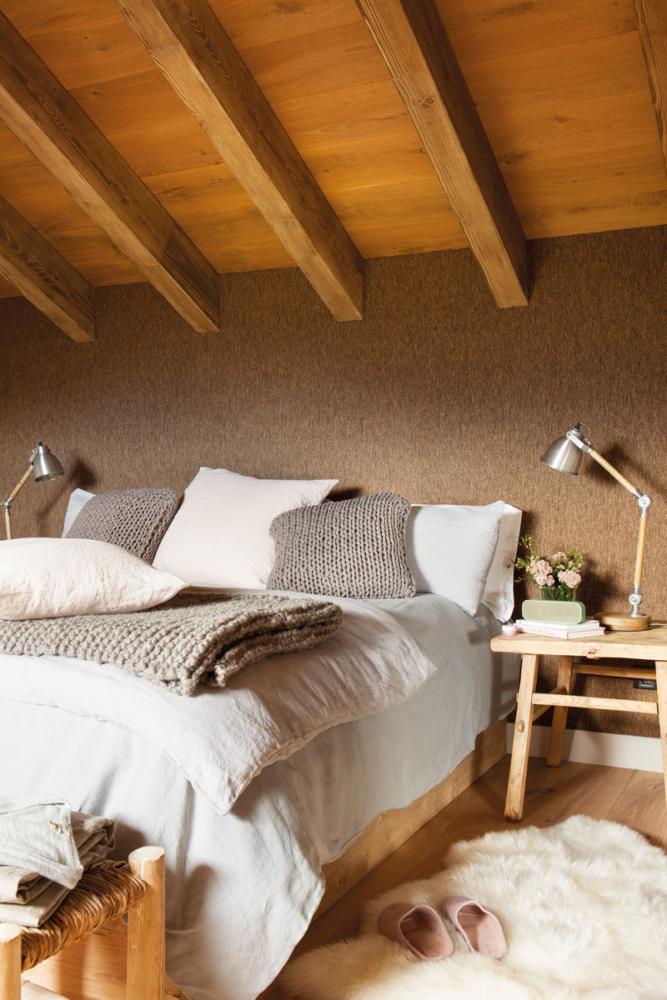 This is an interesting twist on a window seat with storage because in this case is not only a seating area but also a lying area. We are talking about this bed beside the window that has storage under the mattress. This space can be used to store things that you will not need so often.
26. For A Play Room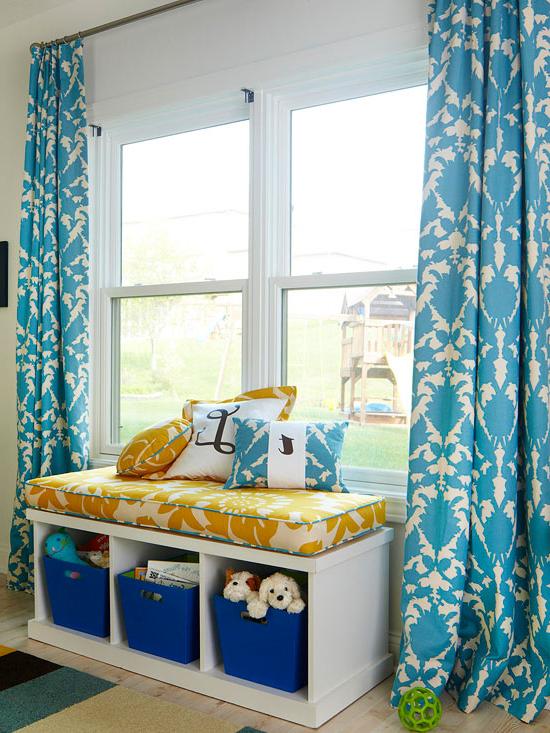 If you have a game room, you can help organize it more easily by using window benches with storage. In these cases it is best that the space under the bench is open in cabinets to locate baskets that you can put in and take out at will as this will help you to order the game room much faster since you only have to take out the basket, take it where you need and collect everything to put it back in its place. Choose plastic baskets like the ones in the photo for durability.
27. Pretty And Practical Window Storage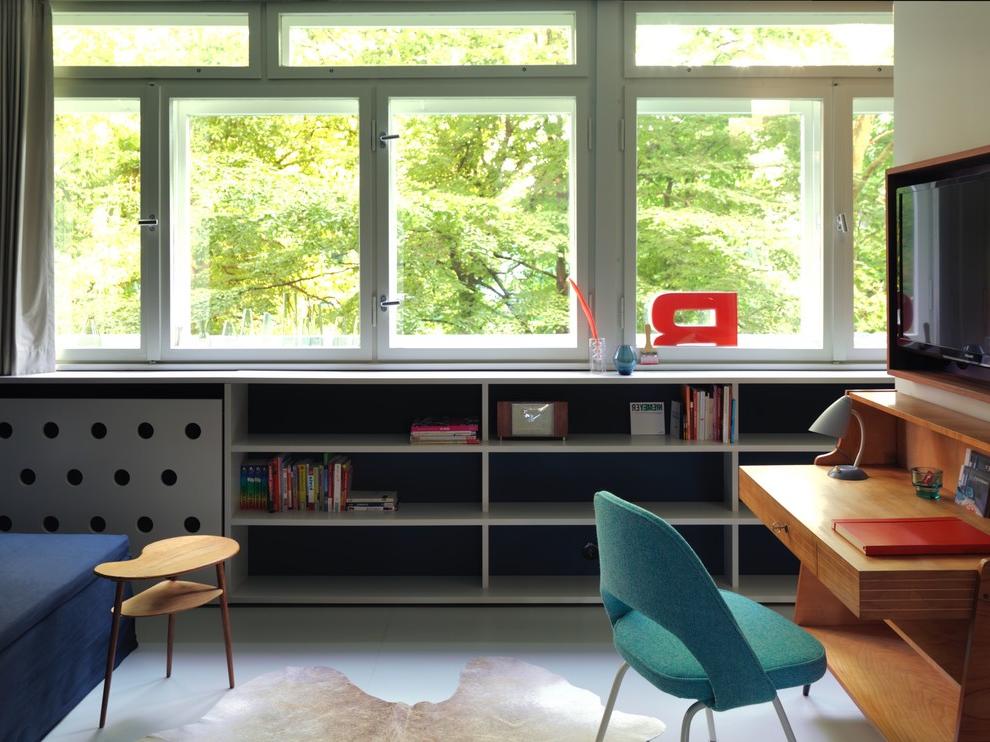 When the space is small and must be used for various things, you must make the most of the space. This is the case of this room that is also an office and that has a bookshelf under the window, ideal for storing books in the open part and in the closed part you can store anything that you do not want to be visible. At the top you can locate some decorations and use it to sit down if you put some cushions.
28. Use The Space Practically By Setting A Window Seat Storage With A Desk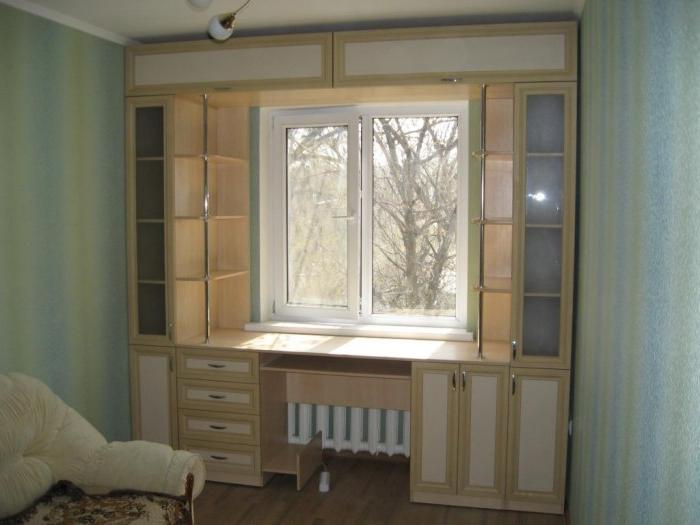 Few houses do not have a desk in any of their rooms. Whether it is for children, who are already at the age to do homework, adolescents and university students, who need their hours of daily study, or us, who still work at home, the truth is that there are few houses without these elements. But sometimes there is not much space to locate them; so building them by attaching them to the window may be the best option. After all, they not only give you space to work, but also a spectacular view as in this case. This option is a very practical storage and seating area, and a great idea to take advantage of small spaces.
29. Retro Style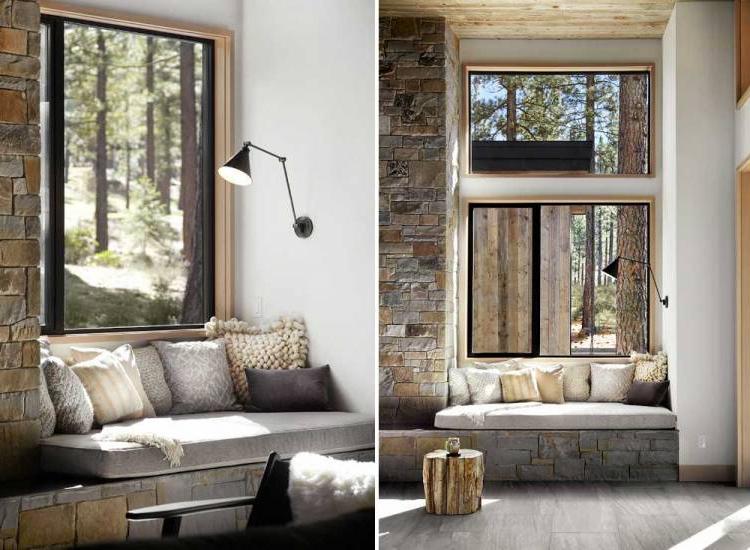 This rustic and retro style storage bench is beautiful and very practical, as well as a perfect space to enjoy the view. Lifting the cushion gives access to a small storage area where you can store almost anything. When you have houses in the mountains or the countryside, it is ideal to create a space like this to enjoy the views.
30. Window Shelving, Storage And Desk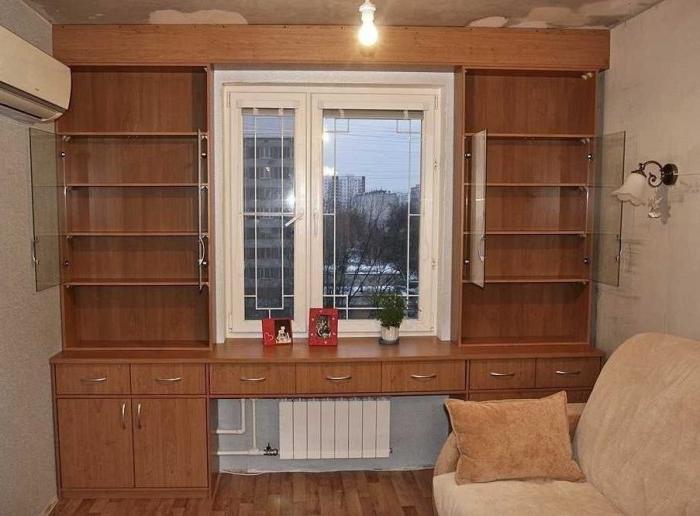 This apartment does not have a very spectacular view, but even so you can take advantage of the window by placing a storage unit that has shelves, cabinets and drawers, as well as a desk right in the center of the window to take advantage of daylight. it is an ideal way to use of the space near the window and get the best out of a small space.
More Window Storage Decoration Ideas On The Next Page…