40. Japanese Style Kitchen Cabinet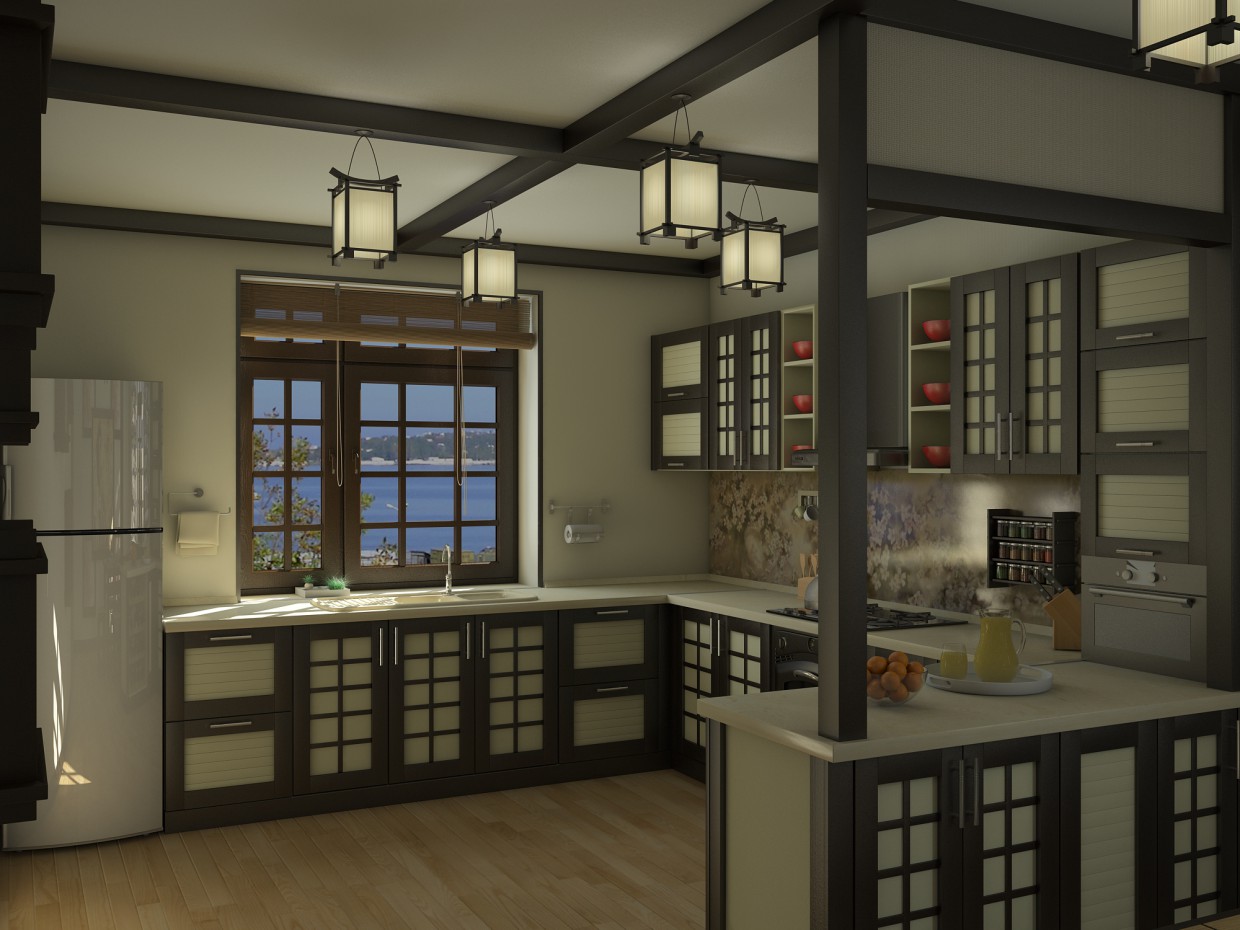 Source:
when it comes to the Japanese kitchen styles, they have best known for their simplicity and so when you bring that simplicity with a contemporary décor then you will achieve a perfect practical look with a hint of Japan while maintain the simplicity. What you should know about Japanese kitchen cabinets is that a lot of wood is used and this makes up in that way that it restored the balance after depriving the kitchen of all the pointless elements. This allows the design to remain simple but yet inviting and comfortable. Feel free to add any color like in the picture is dark green and cream.
41. Stylish kitchen cabinets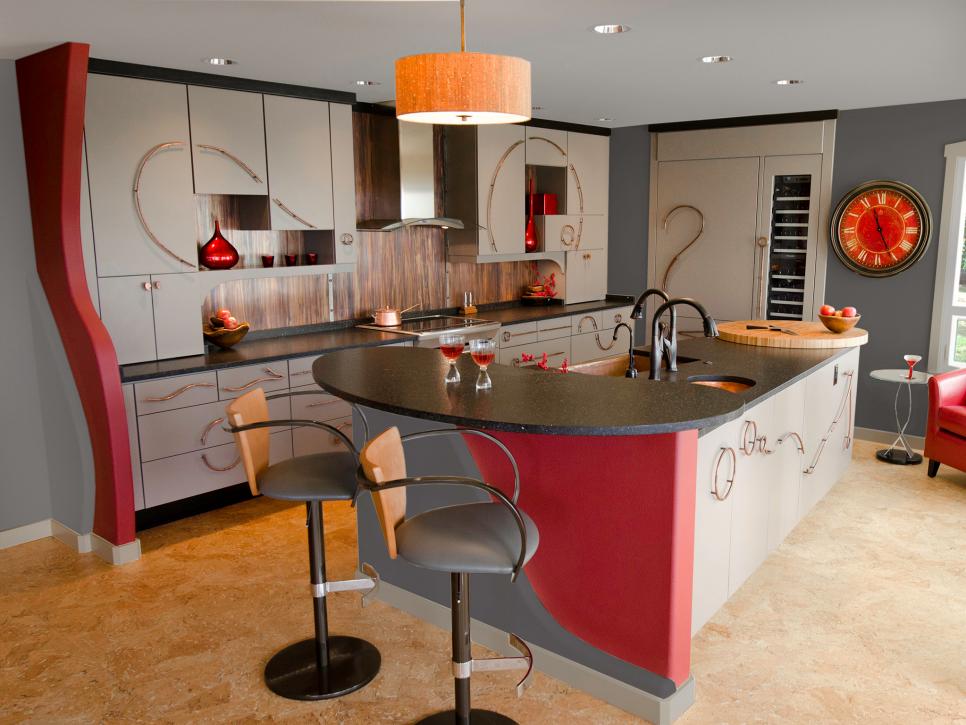 Source:
If you have been craving new designs for your kitchen then you need to stop and start with beautiful and practical kitchens cabinets for a stylish look. One of the ways you can go stylish is through adding some colors that match with your personal style. Like in the image picture, the cabinets contain some long metallic knobs that are been beautifully crafted in a way that looks like they are connected to each cabinet. The choice of the red, white, brown floor and the dark brown makes a perfect stylish and unique combination.
42. Gray and Blue Kitchen Cabinet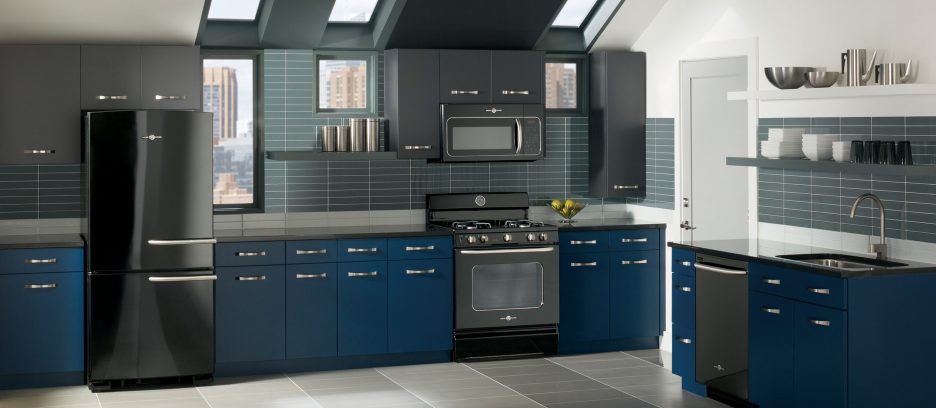 Source:
One thing I know about the Gray and Blue kitchen cabinets is that they are having a moment right now and the majority of people certainly do love it. You can chose from pale gray and other some other blues like the deep blue's like the one in the image above with a charcoal undertone. The thing about blue and gray is that they will always look awesome together regardless of how you blend it. In order to balance the color, we advice that you use copper or even brass hardware, porcelain sinks, classic white subway tiles, marble accents and the butcher block countertops.
43. French Country kitchen cabinets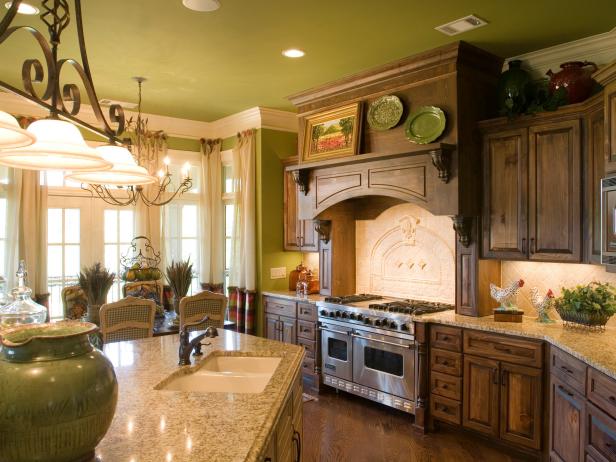 Source:
These French country kitchen cabinets do make use of natural materials for instance wood or even the earth-toned colors schemes so as to achieve a very comfortable environment that is favorable for some good cooking. Their cabinetry usually features things like the woodcarvings and other furniture like features like decorative moldings as well as intricate arches. When it comes to hardware, these cabinets usually make use of ornate and antique brass, iron or bronze. For additional touches, you can use leaded glass or wire grille door panel inserts to provide the cabinet with an authentic French country feel.
44. Double door kitchen cabinet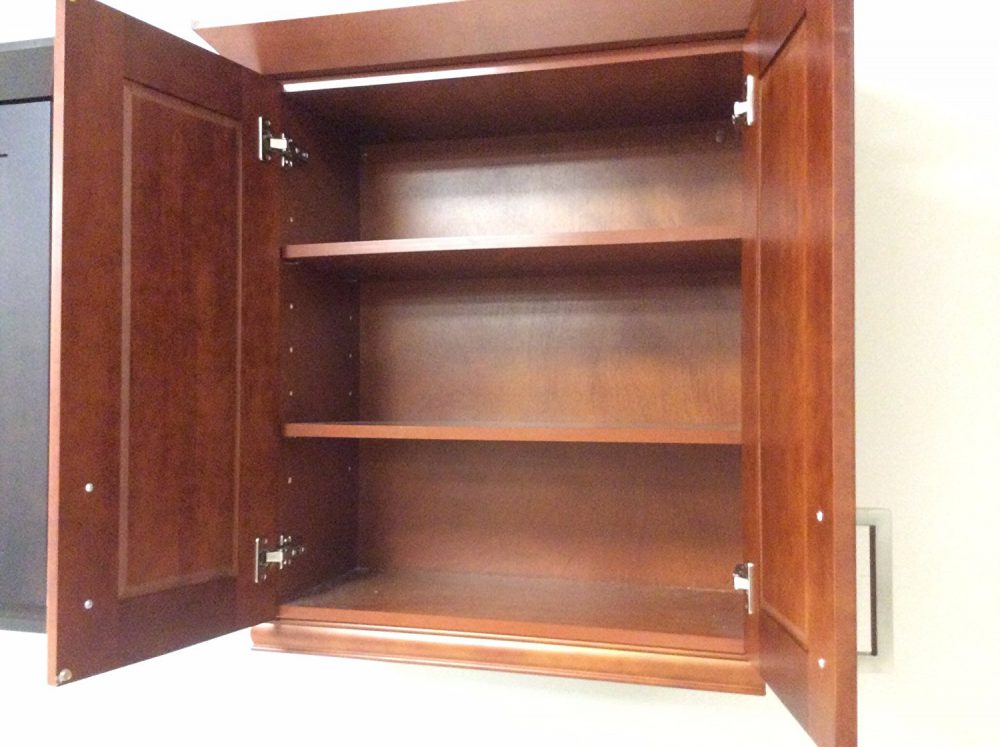 Source:
These double door kitchen cabinets are no longer a thing of the past because they are back on like a bang! I really like the fact that they can increase the storage space and then even open both the doors you will have a dazzling display of the things inside. However these might not be perfect for every kitchen because they can be an added expense and are not very easy to access.
45. Outdoor kitchen cabinets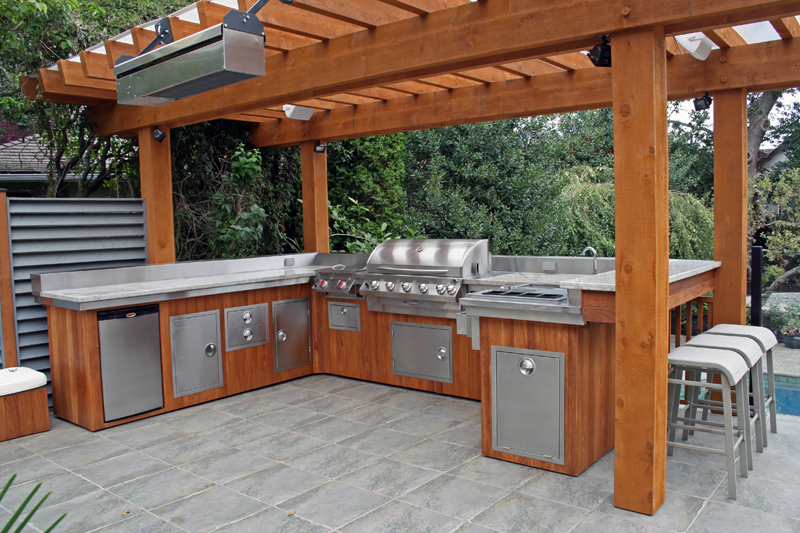 Source:
If you are the kind that loves the outdoors then you can as well shift your kitchen outdoors with this awesome outdoor kitchen cabinet pictured above. This is one of the best ways to transform the outdoor space into something comfortable and reusable. This idea is a combination of hard solid wood cabinets and stainless steel doors, countertops, chairs and appliances. The stainless steel is a great choice for outdoors because of its durability.
46. Commercial kitchen cabinets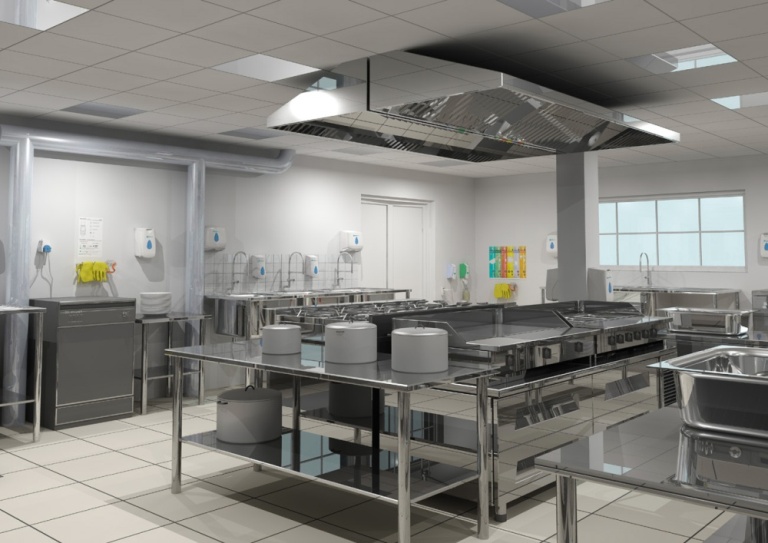 Source:
In the recent times, the best materials that are used for most commercial kitchen cabinets are a mixture of wood, stainless and glass. But again they have to be made only using high quality stainless steel like the image above mainly because of its long durability factor since all categories of people will be using it. Another advantage of using stainless steel in commercial kitchen cabinets is that they are corrosion free. Most of the large sized ones have been customized with stainless steel so as to store in cutleries, utensils and even food items that are available in the big hotels, restaurants and even other catering companies. However you can also use the wood kitchen cabinets but make sure that it is of very durable wood with a special coating that is especially waterproof.
47. Framed kitchen cabinets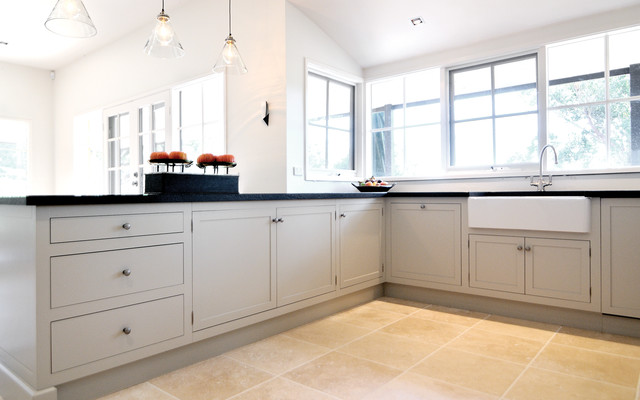 Source:
Now the framed kitchen cabinets are designed with a flat flame that is on the front of the cabinet. Actually you will find that it kind of resembles a picture frame just like in the image above. These kinds of cabinets are not considered new but rather older and it's a more traditional way of creating cabinetry as opposite to the new type of creating cabinets frameless. One of the main advantages of the framed kitchen cabinets is that the frames provide strength to the cabinet box and even prevents it from getting out of square.
48. Frameless kitchen cabinets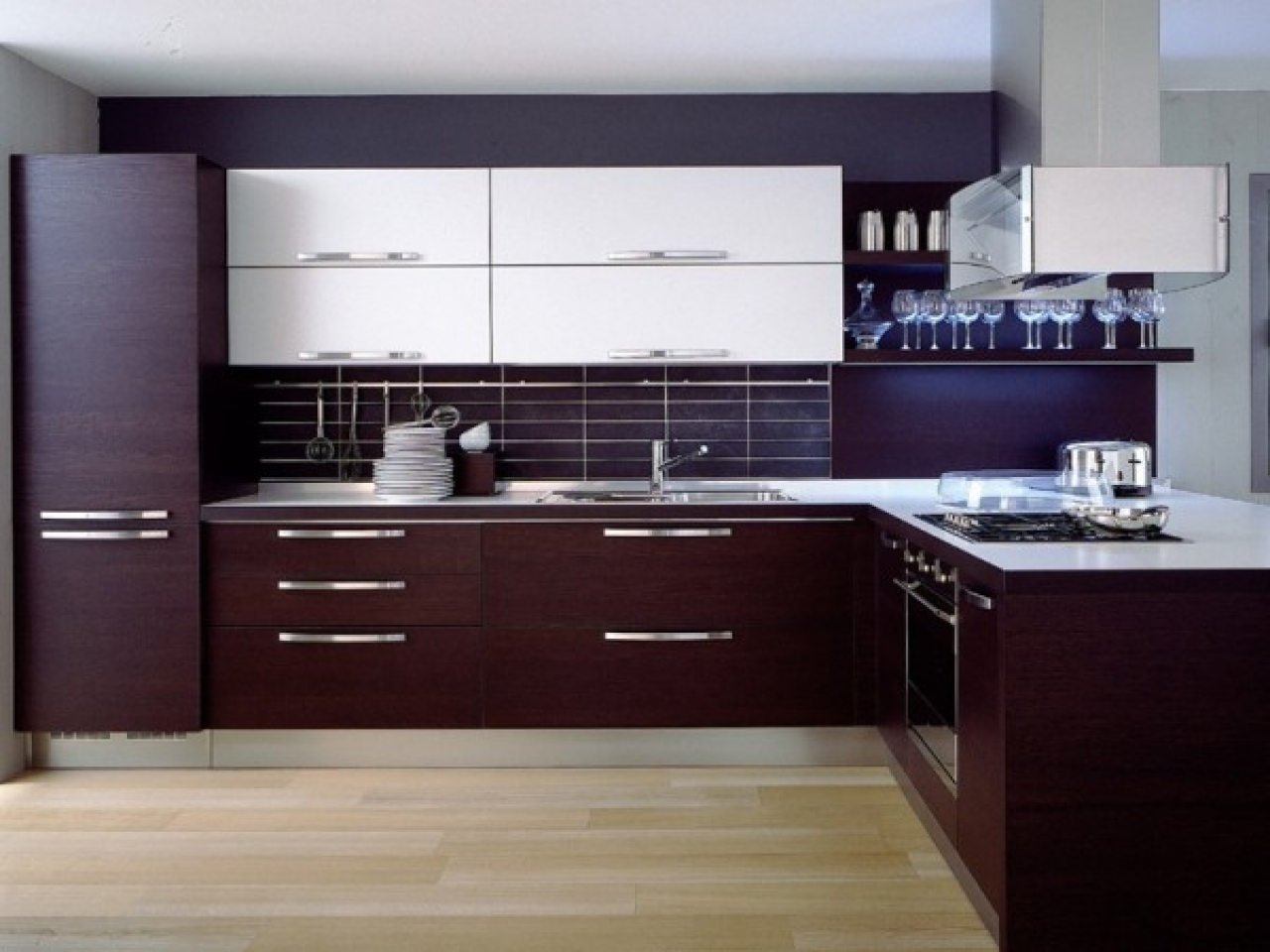 Source:
Now the frameless kitchen cabinets is basically a European method of making cabinets that has become so common especially among the American homeowners that are looking for a simple and yet a more contemporary cabinet design. Sometimes people refer to them as the full access cabinetry simply because it provides the user with a greater accessibility through getting rid of the face frame like you can sees to one side of the image above where the glasses have been allocated. When it comes to this kind of cabinets, it will depend on the thicker box construction for stability. Then also only the full overlay doors can be used with hinges through attaching it directly to the sides of the cabinet box.
49. Stock kitchen cabinets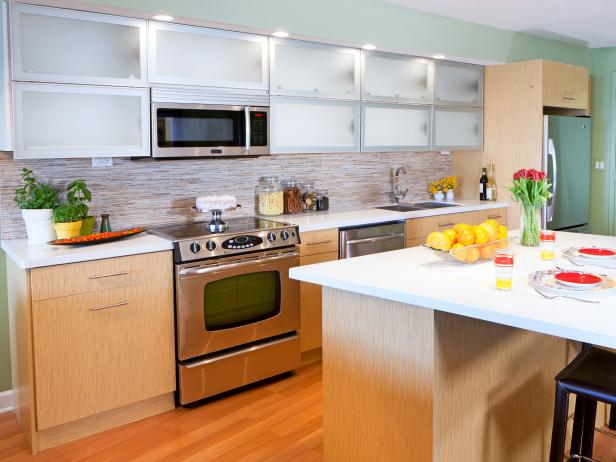 Source:
What I found interesting about the stock kitchen cabinets are that not only are they more affordable but they are also most times ready to take home from the home improvement stores or even the cabinet specialty. It is for that reason why most of them are popular among majority of the home renovators. Most of them are actually sold fully assembled or they are ready to assemble with DIY instructions on how to personally assemble them so as to minimize on labor costs.
50. Cheap Kitchen Cabinets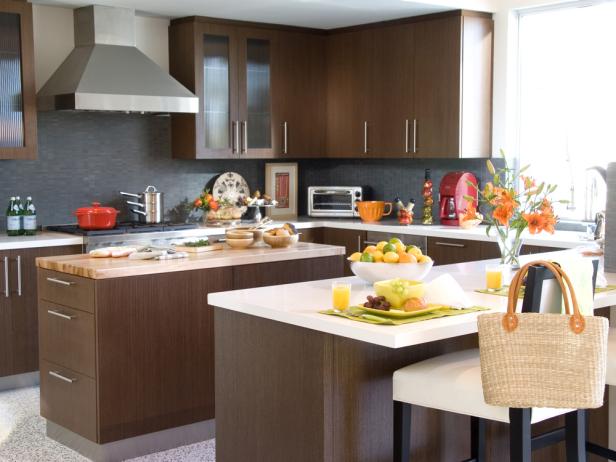 Source:
You can update or just change your entire kitchen cabinets cheaply without it having to cost you an arm and a leg. First of all you need to look out for some of those cheap but very durable materials and also buying an already made kitchen cabinet is most times cheaper as compared to custom making your own.
Please check Out the Video Portrait of 50 Best Modern Kitchen Cabinet Ideas