20. High-End Kitchen Cabinets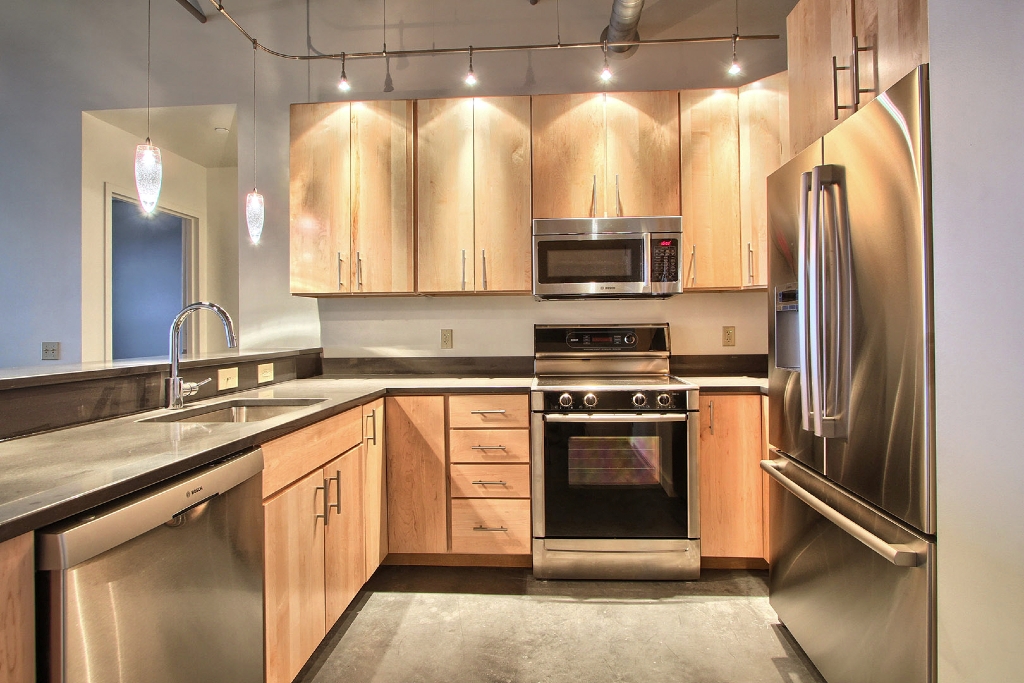 Source:
Forget about the basic granite because you need to have one of the most glamorous kitchens that have features like show-stopping countertops in exotic materials, rich textures and bold hues like the ones pictured above. The material of cabinets used here is very smooth and reflective and that it will it does mirror the lights on it providing the kitchen with a very cozy and calming atmosphere.
21. Solid Wood Kitchen Cabinets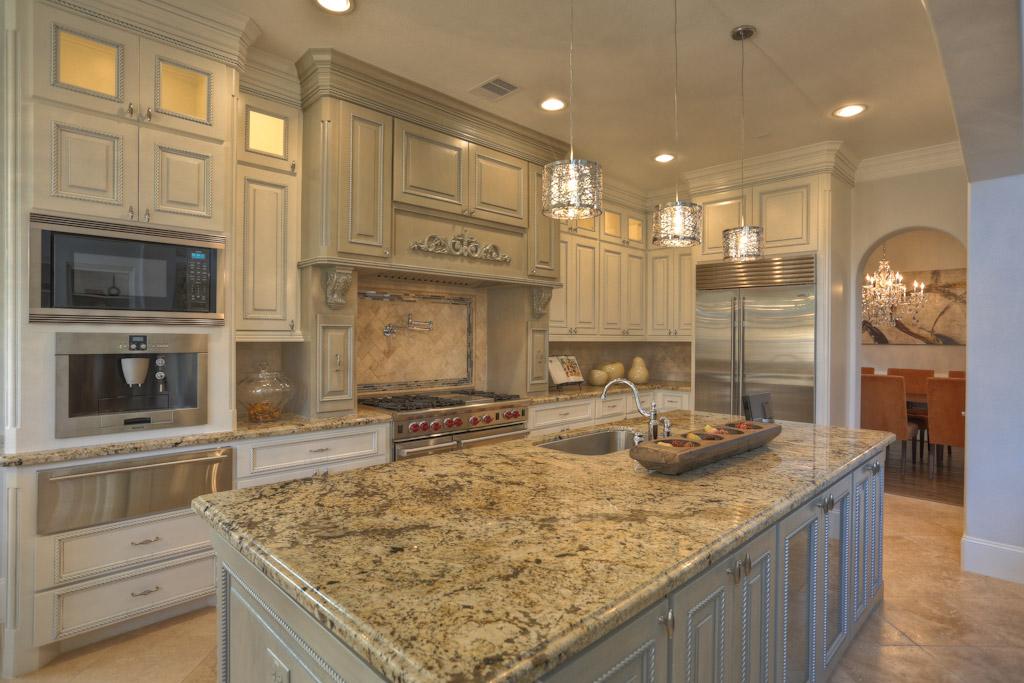 Source:
It is very common to find kitchens today that have been dominated by glass and stainless steel but there is a natural warmth and texture that can only be found in solid wood cabinets like the one picture above. Solid wood kitchen cabinets have features like mineral deposits and knots that greatly play a big role to their beauty and they can be highlighted by glazes and stains. Since solid hard wood changes over time, you can prevent this through maintaining the humidity levels in the room at or above 20% once the temperature is below 20 degree and also when its over 35% once the temperature is above 20 degrees.
22. Custom kitchen cabinet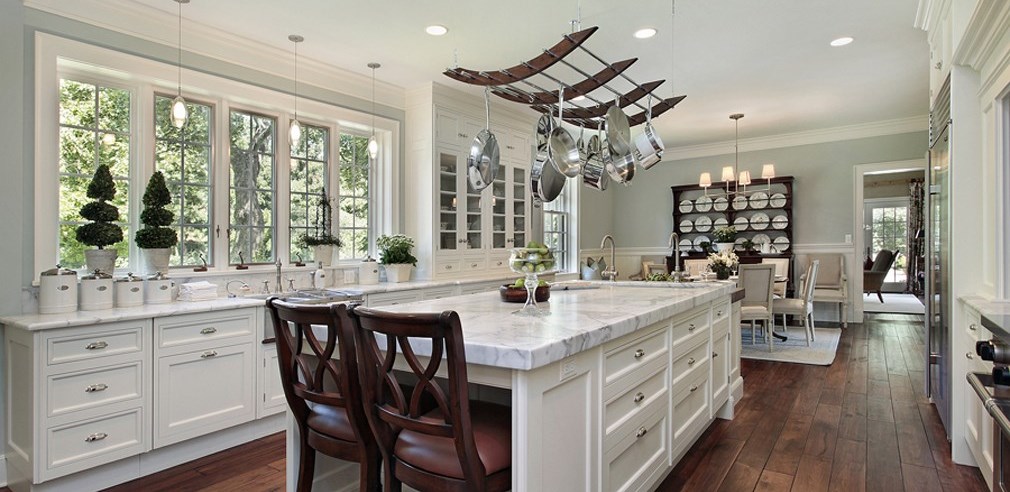 Source:
The best way to be unique is to go in for the custom kitchen cabinets as they are built to order. First of all, the measurements of your kitchen have to be obtained and then after the design that you would like and the team that is building it will work together with you on the layout so as to create the best design and build the cabinets to your specific liking with every single detail that you want. As you can see in the image above, all the cabinets have to custom made. The center cabinet is tiled at the top and it contains drawers for storage. To the window side, the cabinets have been placed in a way that there is enough room for the window without anything covering it.
23. Alder Kitchen Cabinets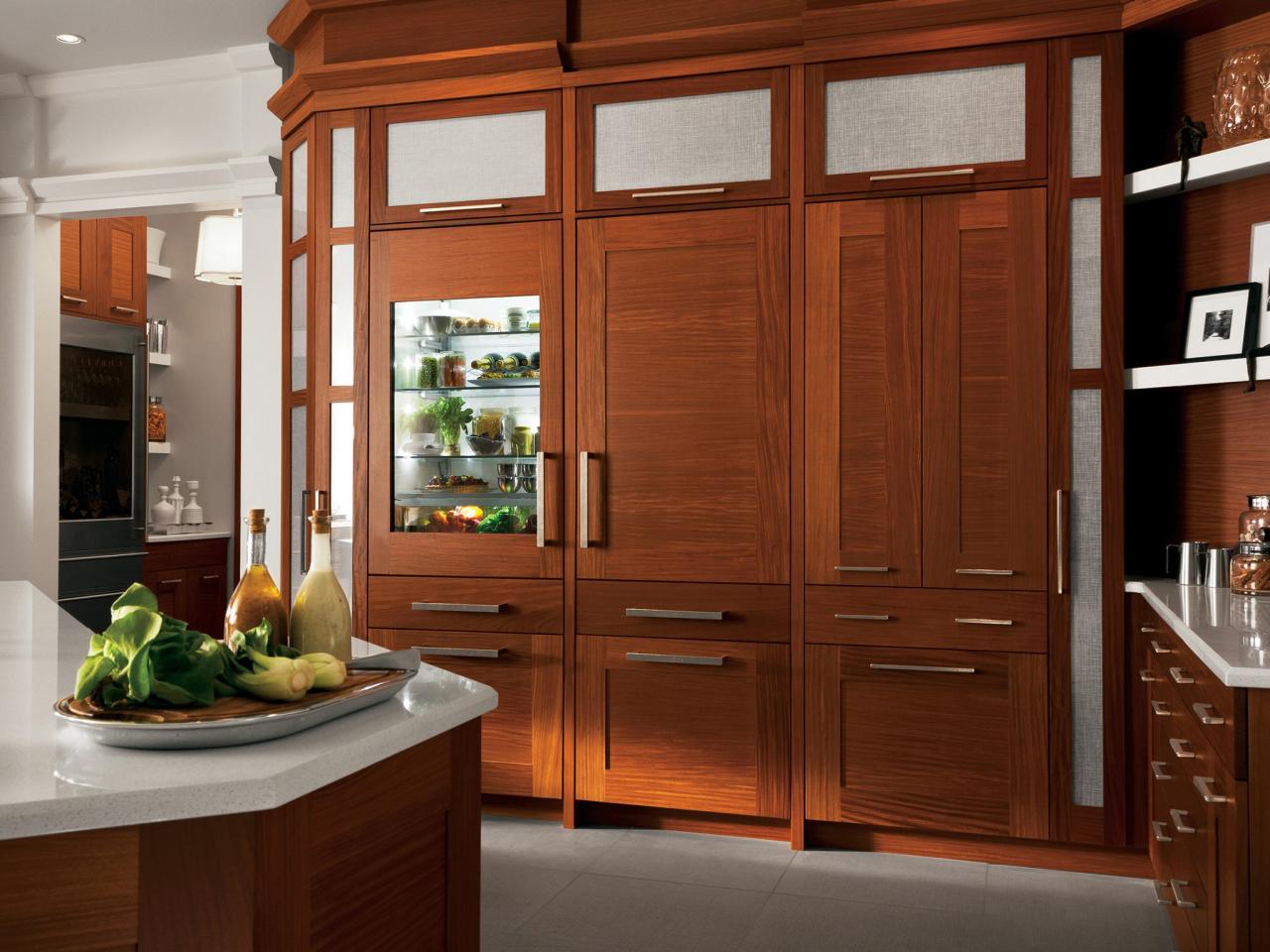 Source:
This alder wood cabinet pictured contains very gentle wood tones that are surrounded by a soft coloration of some white color that makes the entire kitchen look absolutely pleasing to the eyes. What I like about this alder wood kitchen cabinet is that it is quiet very clear and unmarked providing it with a soft indoor look. Alder woods come in different colors that range from the pale red to the reddish brown. What makes it a favorite though is its stable surface for finishes as well as stains.
24. Free Standing Kitchen Cabinet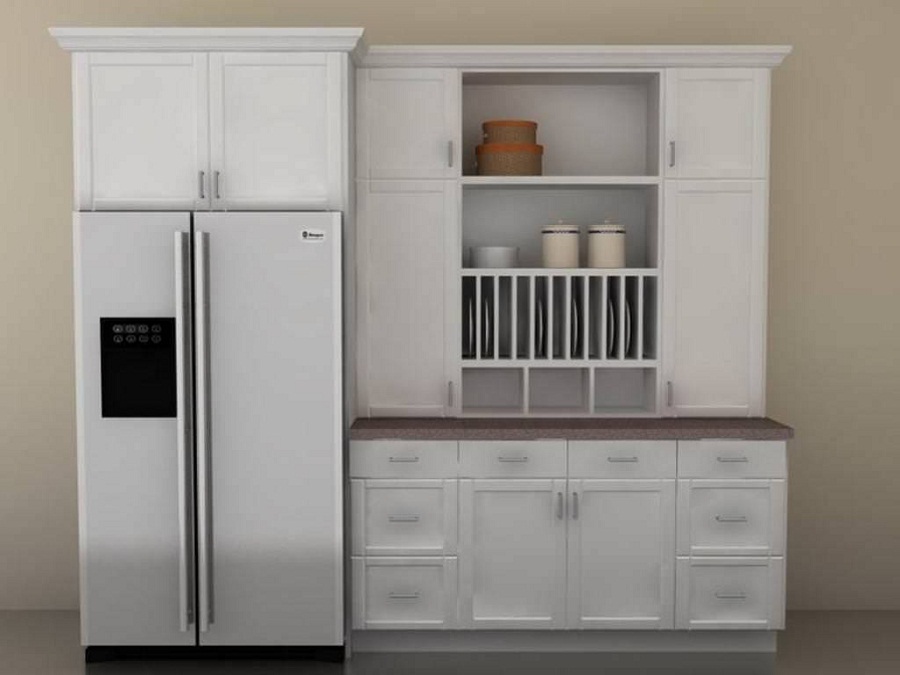 The number one beauty about the free standing kitchen cabinets is that you won't have to worry about damaging your wall or even extra costs of having it installed to the wall. Small kitchens also greatly profit from free standing cabinets that have removable shelves as they can hide the microwaves and small appliances like coffee makers and toasters. In the image above, one of the smaller free standing cabinets has been placed on top of the refrigerator while the others stand next to it in perfection.
25. Multi-Dimensional Modern Kitchen Cabinet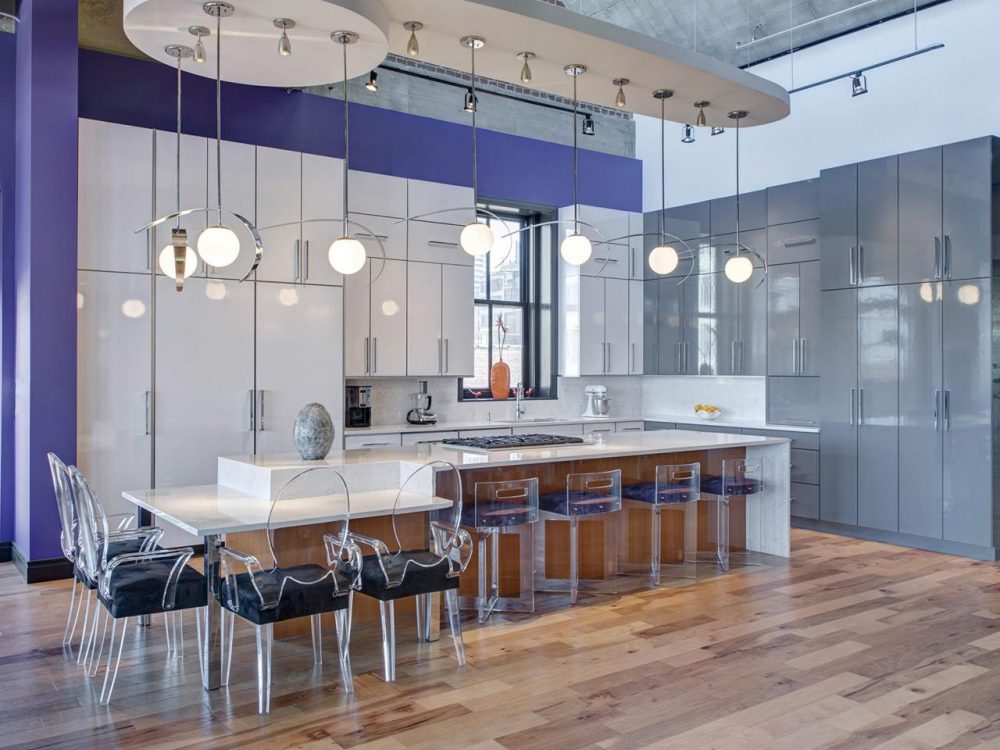 Source:
When it comes to multi –dimensional modern kitchen cabinets it means that the ones you can be able to use for multiple purposes. This kind of kitchen will make you do whatever you are doing like cooking, sipping morning coffee and so forth in style. The cabinets on one side are colored white while the other side grey making a perfect L-shape with contrasting finishes that all blend together to form a stunning space that is both functional and drop dead gorgeous. With those glass chairs and lights you are sure to always throw a party in your multi-dimensional modern kitchen.
26. Hickory kitchen cabinets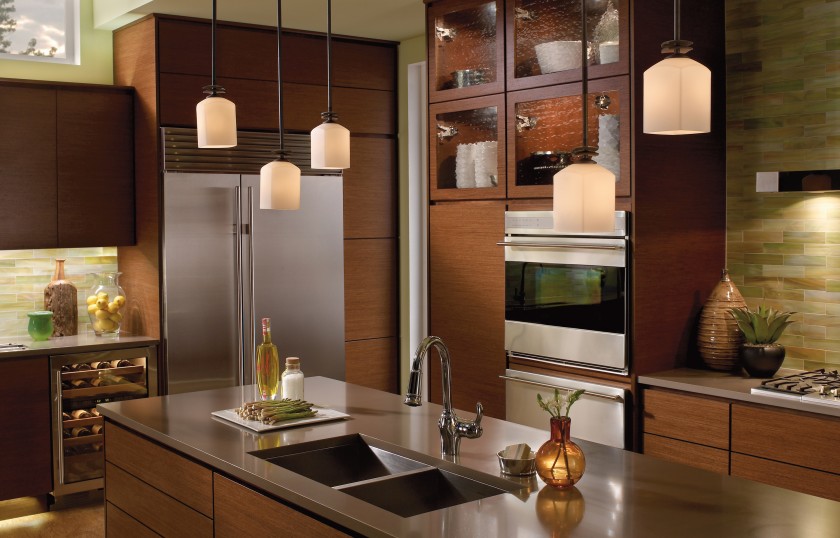 Source:
These kitchen cabinets contain a dramatic wood color that is within a piece due to the heartwood as well as sapwood if this kind of wood. Its colors do range from dark brown to blonde or white to reddish brown. What I like about it is that its naturally contrasting appearance will add to their appeal in the different kitchen designs.
27. Cozy Kitchen Cabinet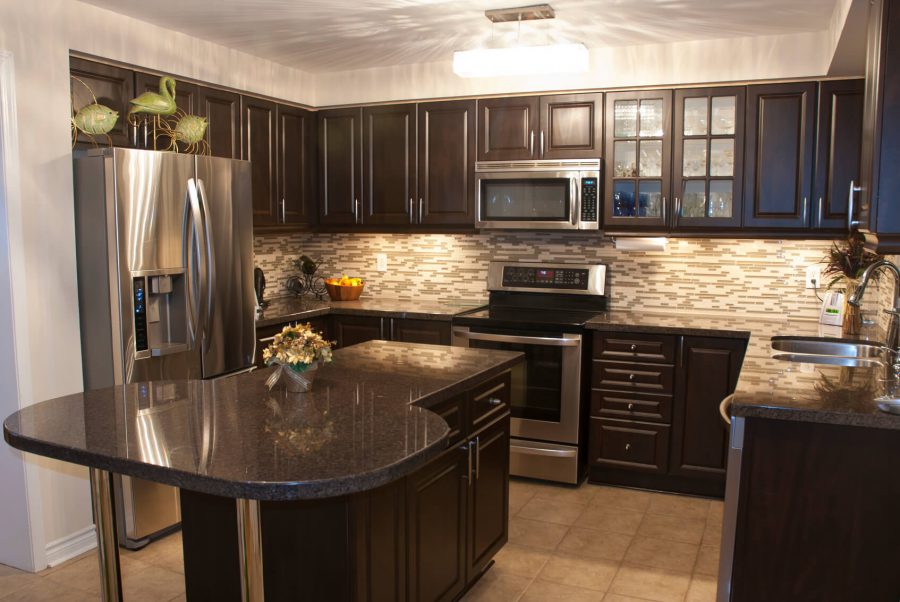 Source:
There is a way cozy kitchen cabinets have the ability to make you cook even if you don't feel like…I mean its beauty will put you in the mood. Well this particular cozy kitchen has been stuffed up with dark wood cabinetry along with metal hardware that is perfectly brushed. The black marble countertops as well as the patterned tile backsplash plus the aluminum appliances will provide an additional contrast to the kitchen.
28. Country kitchen cabinets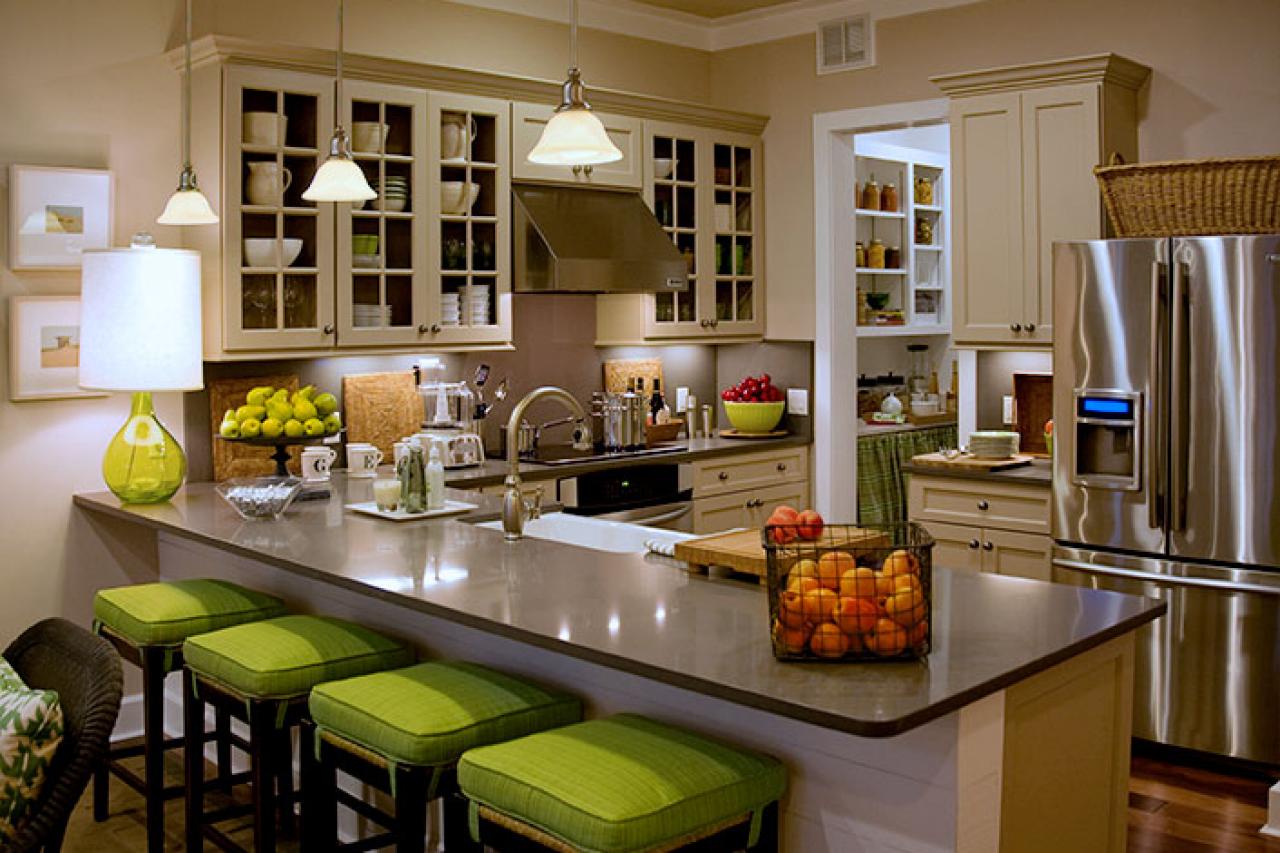 Source:
These country kitchen cabinets have been designed so as to be comfortable, warm as well as inviting with a very natural and yet timeless appearance. They are categorized under the traditional kitchen cabinets and make use of specific cabinetry so as to complete the signature country look like pictured above. Their cabinet styles are categorized by raised panel doors, decorative panels like stained glass, wire or tin and bead board that provide warmth as well as character to your cabinets. You can also add in charming country collectables to show off your personal taste.
29. Scandinavian Kitchen Cabinet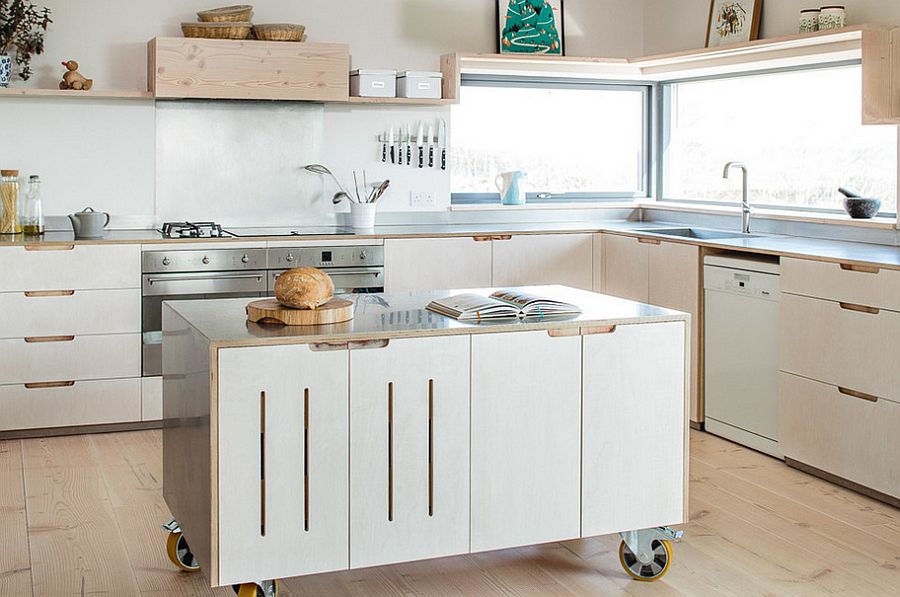 Source:
What makes the Scandinavian kitchen cabinets very popular is their open feel as well as modern style. Uniqueness to them is some features like the wooden details, white walls and colorful accents in the form of textiles and even other vivid flourishes. The center piece kitchen cabinet is built with tires which allow you to move it to any location especially if you want more space or to just clean beneath. The open space to the sides lets you have a proper view of the window and outside bringing in light and beauty to the kitchen.
More Modern Kitchen Cabinet Decoration Ideas On The Next Page…